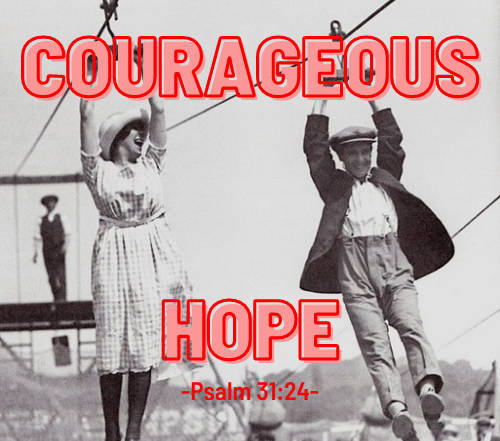 Future Vision: Courageous Hope
Part One of Three
A cursory search online shows that there is an overwhelming amount of predictions concerning the future. From bleak dystopian sci-fi technocratic-oligarchies (think Ridley Scott's 1982, Blade Runner) to rare utopian dreams of a fair world, these predictions anticipate what our lives may become. What the overall world will look like in the near and far future is primarily out of our hands; however, our choices to do good, love God, and love others are given to us by our Heavenly Father, and because of these choices we are able to cast a vision and chart a course forward. Since most visions for the future are dark and withdrawn from God, I am convinced that we must have a vision that is full of light and full of God. We are in need of courageous hope.
Psalm 32:24 reads, "be strong and courageous all you who put your hope in the Lord". In the face of global health issues, societal changes, economic downturn, moral ambiguity, and cultural shift, we are given some options, like: run away, ignore, become like the culture, or engage the culture for the sake of Christ. If we are to engage the culture, then we will need to be full of courageous hope. One way I have decided to engage the culture will be with the sermon. Beginning right after Christmas, I will be exploring the cultural hot button issues of our day. After two years in Acts, I feel that I have a better handle on the Way of Jesus. What does the Way of Jesus look like today? What does the Bible say about gender, economics, globalization, race relations, celebrities, wokeness, family dynamics, sexuality, education, etc. And also, how do we respond as Christians? Well, with courageous hope in Christ, of course. And that's the main point: a lot of these topics will be fun to just talk about, but we desire to be more than talk. Let's know what God's Word has to say and respond as Christians.
The future might look dark and weird at times, but we can grow in courage and carry the hope of Jesus. He is the hope that our culture longs for. Let us speak and act in the truth, goodness and strength of Jesus.
Courageous Hope,
Pastor Aaron
You're ongoing giving is a tremendous blessing. Thank you for all of your support! Check out our online giving option on our website: https://fcogtulare.com/give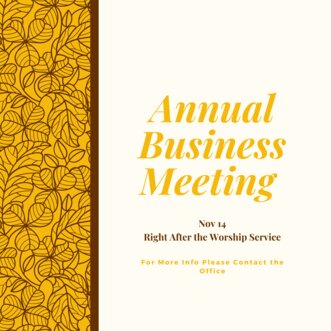 Our address is: 833 North Blackstone Street, Tulare, CA, 93274