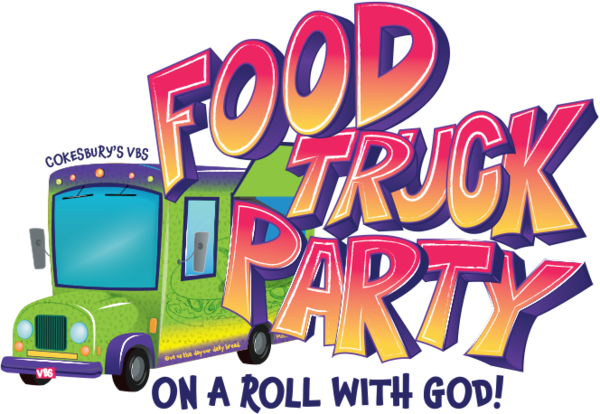 Food Truck Party, 2022
God Provides
Give us this day our daily bread.
Matthew 6:11 NRSV
God's ability to provide for us on a daily basis is amazing, isn't it? Sometimes, He even provides before we either ask for it or know we need it.
Even though 2021 is still among us, we are already looking ahead to 2022 and the exciting VBS planned for next summer. In looking forward to VBS in 2022, this verse will be the focal point of that week-long ministry. Cokesbury's Food Truck Party will give kids and adults the opportunity to learn all about how much God wants to provide for us, and how much He wants us to depend on Him. Every VBS has a Bible story built in, as well as music, crafts, snacks, and games. This VBS will feature a "Daily Special" and a science segment. The part I like most about this particular VBS curriculum, is the way it will get the kids to look beyond themselves and into the community, seeing where God could use them and the church.
We had so many people come together to make last year's VBS a tremendous success. I know that with all of the wonderful people here at First Church of God and the group of kids that I have had the pleasure of teaching, our next VBS together will be even more impactful for our church as well as our community because we have grown together these past six months. Join me in prayer over these next few months as we begin planning, asking God to go before us and direct our efforts.
Courageous Hope
Rebekah Whitfield
You're ongoing giving is a tremendous blessing. Thank you for all of your support! Check out our online giving option on our website: https://fcogtulare.com/give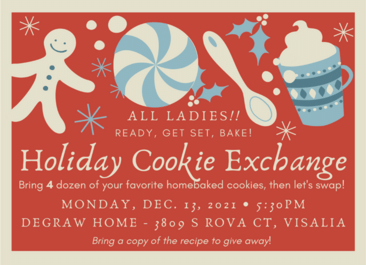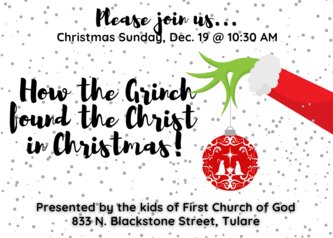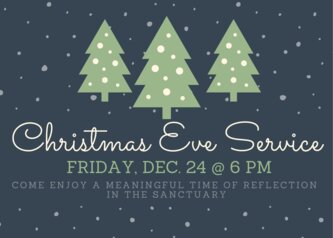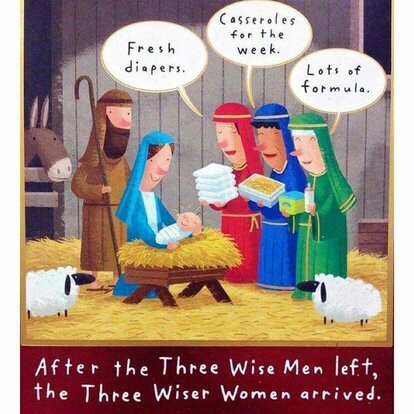 Our address is: 833 North Blackstone Street, Tulare, CA, 93274