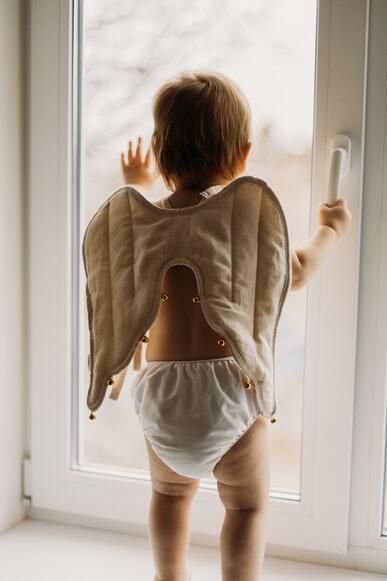 3 Ways to Pray with Friends
Happy Valentine's Day!
Give all your worries and cares to God, for he cares about you (1 Peter 5:7, NLT).
It's Valentine's Day. Vases full of flowers are being delivered while heart shaped boxes of chocolates are bought in last minute haste. Tethered balloons bobble slowly behind gift givers and add a festive note to a card or a mysterious package. Balloons full of helium are fun reminders that one is cared for and loved. They not only go well with other gifts but linger around the house for weeks as a token of goodwill and fondness.
Praying for one another can have the same effect when we pray in each other's presence. For some of our family and friends, we can do this with ease. With others, it's much more difficult and even a little weird. So here are three ways that you can pray for your friends and bless them with memories of God's care.
1. Table Grace: one of the easiest ways to build in a regular rhythm of praying for one another is through the habit of saying grace before each meal. It's not only a wonderful way to show our gratitude, but also a light and easy way to pray for friends and family around the table. It is a little nerve racking at first for those who are not used to praying out loud; however, after a bit of practice it becomes easier. There are many small prayers that one can employ. Here is one example:
Thank you Lord for this food that we are about to receive.
Please bless it to our bodies and the hands that have prepared it.
Bless our time together and may you be honored.
In Jesus name we pray,
Amen.
2.Traveling Mercies: friends who eat together often travel together. Whether it be for baseball games, trips to the mountains and coast, or to a favorite restaurant, carpooling or traveling in a convoy often makes the most sense. Before hitting the road, why not use the opportunity to pray for traveling mercies? It's not only a good idea but also models for your friends the living relationship you have with our Lord and Savior. The prayer is generally simple and straightforward and can be said like this:
Heavenly Father, you are good to us.
Each day you guide and give us strength through your grace.
Be with us as we travel.
Keep us safe and discerning on the road.
Guide us to our destination.
We pray this in Jesus name,
Amen.
3. Household Blessing: years ago, some friends spent time at our house in Canada. We had a great couple of relaxing days and a lot of fun. When it came time for their departure, one of our friends blessed our household with a quick prayer. It went something like this:
May the Lord bless and protect your household.
May the Lord grant peace and joy.
And may the Lord shine His face upon you.
In Jesus name we pray,
Amen.
It was an unexpected and touching prayer. How the Lord uses us in surprising ways!
Whatever the occasion, when friends are gathered God is there. Say a prayer, for God will use such efforts and they will stay with our friends like a room full of balloons drifting upward and toward heaven.
Happy Valentine's Day!
Pastor Aaron
You're ongoing giving is a tremendous blessing. Thank you for all of your support! Check out our online giving option on our website: https://fcogtulare.com/give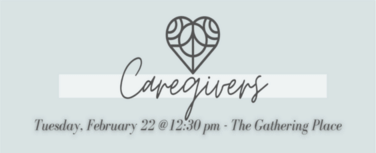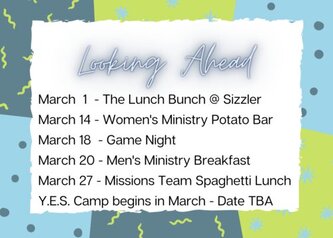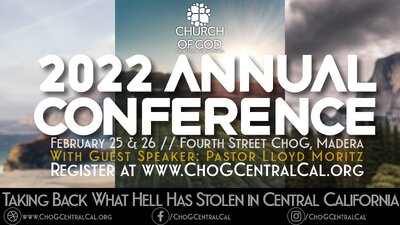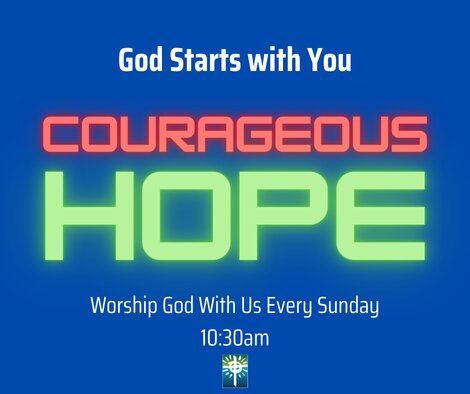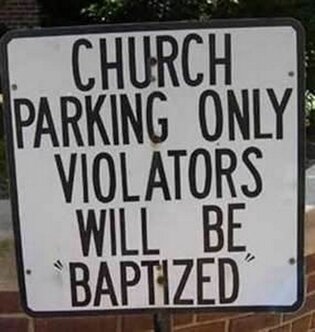 Our address is: 833 North Blackstone Street, Tulare, CA, 93274