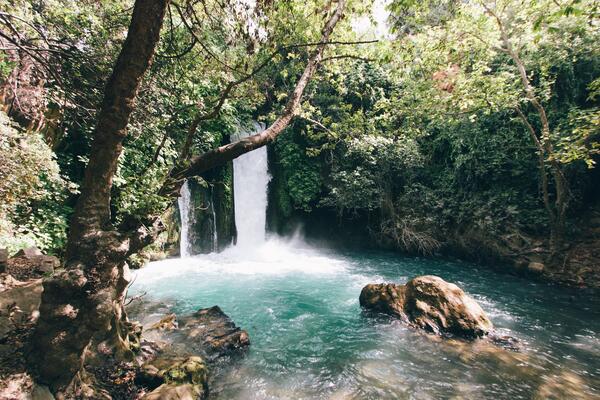 God's Oasis of Deliverance
God Starts With You
According to English author and historian Holbrook Jackson, the 1890's were a culturally chaotic time. People had grown weary of old sentiments and inhospitable patterns of living. They joyfully relinquished the past for a new way of life. Self improvement or as Grant Allan coined it, the New Hedonism, was one of the more fashionable ways to live. Modernity had given abundantly but made life vapid, while romanticism promised bumper crops of delights but failed to deliver. Individuals looked elsewhere for their daily bread. Where would they find true sustenance for the soul?
Moses, a man of incredible soul, had a great calling laid upon his life: the deliverance of the Israelites. God was to use him to go toe to toe with Pharaoh, sort of. God was to really go toe to toe with Pharaoh and Moses was to be the middleman. He was also to return to that which he had fled and feared. Having tended sheep in the wilderness for forty years, it was time for Moses to take hold of courage, trust God and tend new sheep. And even though Moses exhibited leadership shortcomings, as we all do, it is God who "works through deficiencies" and "frequently increases the leader's awareness of dependency on him" (A Work of Heart, Reggie McNeal, pg. 13).
Wilderness seasons, as Moses painfully knew, are often meant to direct our souls to God. He is the author of our lives and the captain of our destinations. We are made for His Glory (Isaiah 43:7). Like the 1890's, we too are in a time of cultural chaos. And yet, unlike the 1890's, we do not throw off the old for the new with enjoyment but in much dismay, peering into a future bleak with dwindling prospects. We are in the wilderness vying to survive. Look to God for your nourishment. True strength for the day lay there.
The Church of God Movement was born in the 1890's against a background of cultural chaos, for self improvement proved inadequate for the soul. Individuals choose to follow Jesus amidst great moral upheaval. They found Christ to be a firm foundation when societal sands sank and rose in nauseating succession. They were free to live as God intended. So too the Israelites when Pharaoh succumbed after the ten plagues . . . for a while. Old Pharaoh grew sick with vengeance, roused his army and launched out on his chariot, cornering God's people at the edge of the Red Sea.
As Pharaoh approached, the people of Israel looked up and panicked when they saw the Egyptians overtaking them. They cried out to the Lord, and they said to Moses, "Why did you bring us out here to die in the wilderness? Weren't there enough graves for us in Egypt? What have you done to us? Why did you make us leave Egypt? Didn't we tell you this would happen while we were still in Egypt? We said, 'Leave us alone! Let us be slaves to the Egyptians. It's better to be a slave in Egypt than a corpse in the wilderness!'"
But Moses told the people, "Don't be afraid. Just stand still and watch the Lord rescue you today. The Egyptians you see today will never be seen again. The Lord himself will fight for you. Just stay calm" (Exodus 14:10-14).
Moses was confident in God's power because he had witnessed God lead him headlong into his fears and prove greater. It was in the wilderness that God had first spoken to Moses, and it was now in another wilderness that God would deliver. When you're in the wilderness, not only should you rely on God for your nourishment but also for your deliverance. Just as God saved His people from slavery, so too does His Son Jesus from our sins when we repent and believe. We are then given the Holy Spirit, who dwells inside of us, equipping us for good works and guarantees our salvation here and now, acting as a "pledge of the resurrection of the body" (What Is The Soul: A Treatise, D.S. Warner, pg. 23).
As our cultural norms become more windswept and barren, recall that our living God creates "rivers in the dry wasteland" (Isaiah 43:19). Take your nourishment from Him. Turn off the culture. Read the Bible. Pray often and worship with your brothers and sisters, who are also in the wilderness, but rejoicing at God's oasis of deliverance.
God Starts With You,
Pastor Aaron
You're ongoing giving is a tremendous blessing. Thank you for all of your support! Check out our online giving option on our website: https://fcogtulare.com/give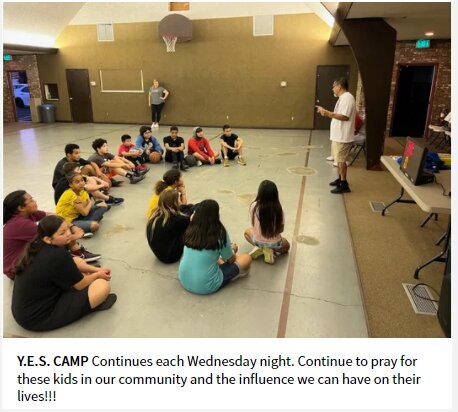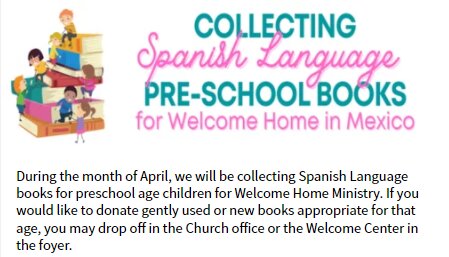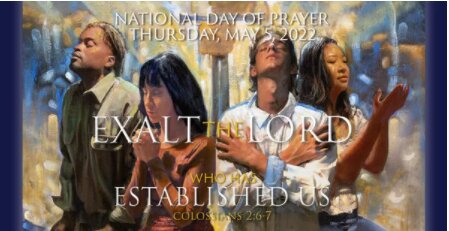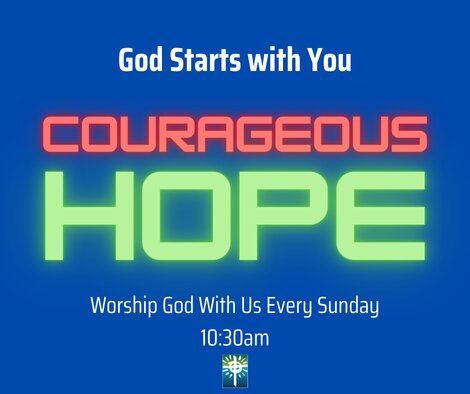 Our address is: 833 North Blackstone Street, Tulare, CA, 93274