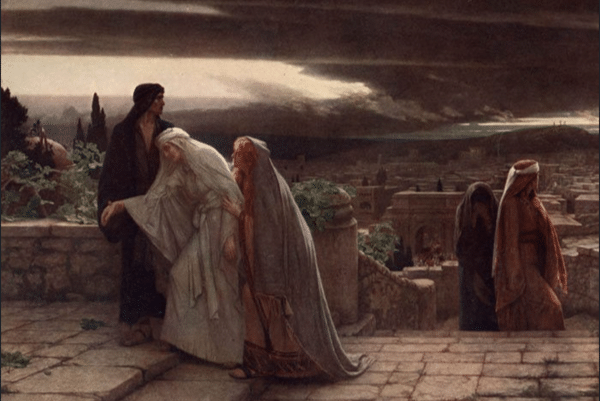 Living for Friday or Sunday?
The Presence & Calling of Christ
Above is a painting entitled Return from Calvary. It was originally done by English painter Herbert Gustave Schmalz in 1891. The colors are drab, dark, depressed. Onlookers peer backward, while one covers her face in sorrow and another is close to fainting, being helped along. The crucifixion need not be depicted. It is in the body language and facial expressions of the witnesses.
Some of Herbert's other works included an angel and a women called, The Great Awakening, and also a work showing Christians on the verge of martyrdom, and another named Christ Resurrected. His faith was on display, as many artist of the time freely expressed their heartfelt love for Christ in studios, galleries, magazines, and books. But just as there were many believers, there too were many non-believers in Herbert's day who pictured the world without the hope of Jesus. Aubrey Beardsley was one such artist.
Aubrey was known for his illustrations, depicting scenes of decedents in stark black and white. For most of his artistic life, Aubrey focused on art for its own sake. He was wildly popular for a short time in the late 1800's. His form even influenced the Art Nouveau movement.
Despite his recognition and accolades, Aubrey grew tired of rendering bawdy scenes of perversity and artificiality. Egoism lead him to a dead, dark valley, and like the witnesses of Calvary, Aubrey walked in sorrow. He was blind to Sunday because he lived for Friday. Jesus said, "I entered this world to render judgment—to give sight to the blind and to show those who think they see that they are blind" (John 9:39). The very presence of Jesus causes a separation between believers and non-believers. Aubrey did not believe; thus he was blind. But not for long.
The presence of Christ necessitates a calling. Aubrey had a calling and knew it. He was tired of Friday nights and needed a fresh Sunday morning. His health a problem since boyhood, Aubrey eventually gave his life to Christ. Jesus became his Lord and Savior amidst the pull of lusts and plaudits. He relied on God's "great and precious promises. These are the promises that enable you to share his divine nature and escape the world's corruption caused by human desires" (2 Peter 1:4).
He could now see!
And then he died at the age of 25.
His life could have ended on a Friday, but he choose otherwise. His life could have remained bleak like Return from Calvary. But instead it looked more like Christ Resurrected (see below). What's your life like? Are you living for Friday or Sunday?
Put your faith in Jesus. Believe in His words and believe in Him, for we are immortal only with Him: "I am the resurrection and the life. Anyone who believes in me will live, even after dying". (John11:25)
See You Easter Sunday,
Pastor Aaron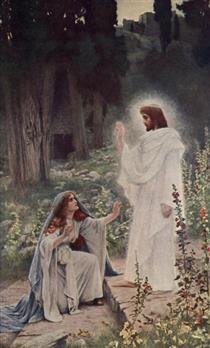 You're ongoing giving is a tremendous blessing. Thank you for all of your support! Check out our online giving option on our website: https://fcogtulare.com/give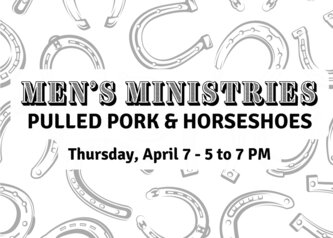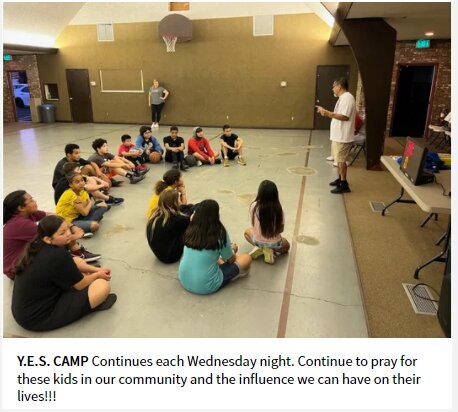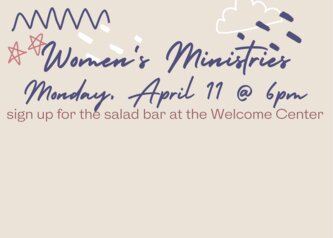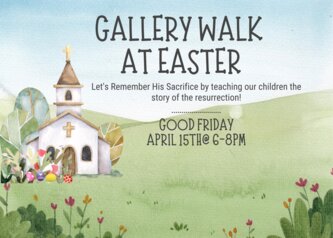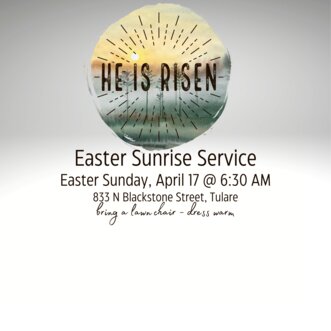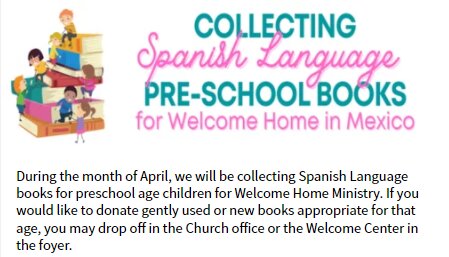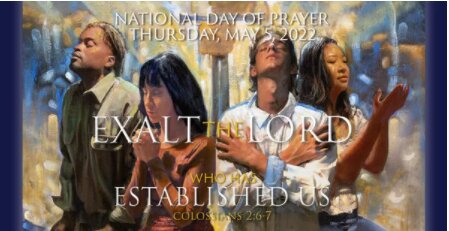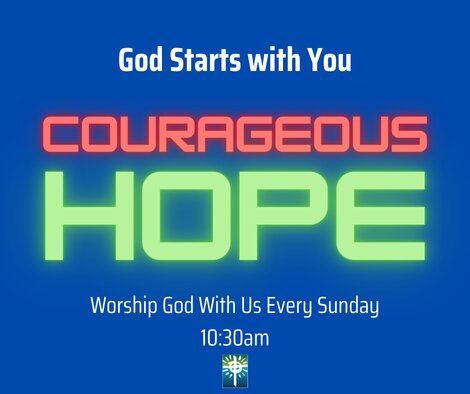 Our address is: 833 North Blackstone Street, Tulare, CA, 93274