Message in a Bottle
S.O.S.
Two boys from Utah approached us outside the gas station in purposeful steps. Clad in black, nondescript shoes with matching black pants and white, short sleeved button up shirts, their ensembles were completed with plain neckties. Young Mormons on an errand with name tags, labeling them 'Elders', wandered bike-less with Joseph Smith's doctrine of works based salvation. They know that Jesus is the Son of God, but they miss out on His joyful, saving grace. For them, heaven is earned, not given. Everlasting life is captured one good deed at a time, but can be lost forever when the tide of sin washes upon the shores. They live a precarious existence, half drowning and bobbing precariously up and down in cold waters, outside the righteousness of Christ and in need of His saving grace.
We are all in need of God's grace. Not one of us is exempt from this need. We may swim well and strong against the tide of sin, but sooner or later we are sucked into its murky depths and drowned. Jonah was thrown into a raging sea and swallowed by a great fish. In its belly he could no longer run from his sins. He sincerely admitted a true spiritual reality that holds to this day: "salvation comes from the Lord alone" (Jonah 2:9b). Being nice or sacrificial or good can never rescue a drowned corpse. Only the breath of God can reanimate that which has long been dead.
Jesus graciously saves us from the bottomless depths of sin. "But God is so rich in mercy, and he loved us so much, that even though we were dead because of our sins, he gave us life when he raised Christ from the dead (It is only by God's grace that you have been saved!) (Ephesians 2:4-5). This is our message rolled into our souls like an S.O.S. dropped into a bottle. It's not the church who saves. Jesus saves. We unroll and share the truth of this message whenever we have opportunity to talk to others about faith, life, family, and everything that matters. This Sunday at 2pm is one such occasion. We will be giving out 100 free popsicles in Del Lago Park. Tulare is our mission field. But unlike the two, young Mormon men, we are not trying to earn our salvation through good works. Jesus has already saved us. We have put our faith in Him. We share this simple message through thoughtful questions and responses to all those who are searching for our Savior. We do not push this message on anyone. Rather, we take a patient approach, waiting for questions to come our way so that we may offer the hope of Christ. You can join us by meeting us at the Fellowship Hall, 2pm this Sunday. If you're not able to go, you can also donate popsicles by dropping them off at the office, and/or you can be in prayer for us as we reenter the mission field.
There are many drowning in sin. Will you not help us tell others of Jesus?
Jesus Starts With You,
Pastor Aaron
You're ongoing giving is a tremendous blessing. Thank you for all of your support! Check out our online giving option on our website: https://fcogtulare.com/give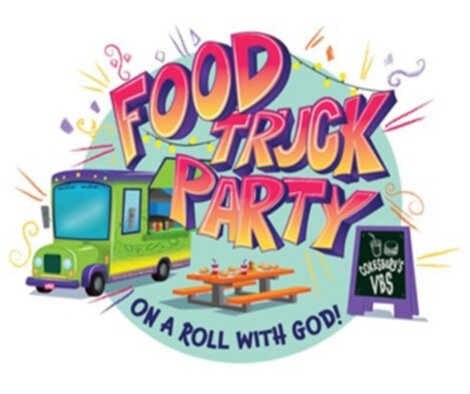 Interested in helping out with this year's VBS? Sign up this Sunday and meet for lunch June 12th right after the service.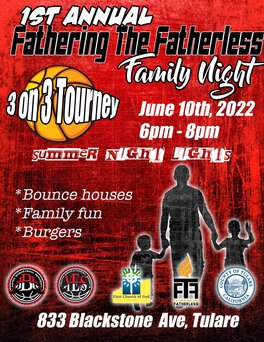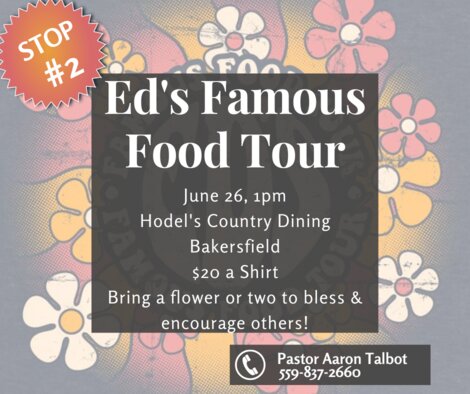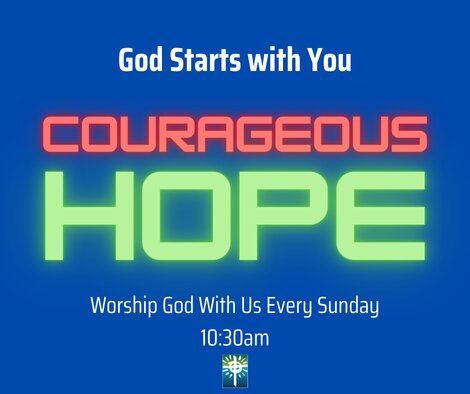 Our address is: 833 North Blackstone Street, Tulare, CA, 93274