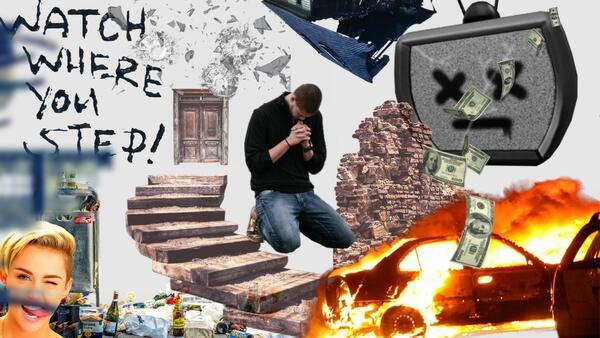 From Exile to Home
Let the Spirit Renew
The decadent period of the late 1800's to the Roaring Twenties was characterized mostly by superficiality, perversity and curiosity. The modern age had newly set in with widespread mechanization of labor, bolstered by the growth of a transnational railroad and an extensive electric power grid. Change was afoot. The rural Victorian era was fading out of existence to be replaced with modern sensibilities grounded primarily in a scientific and materialistic understanding of nature and humanity. New political theories in Marxism combined with Darwin's premise of evolution and Freud's framework of the mind became popular among academics, artists, and a plethora of politicians and influencers in both America and Europe. What gave rise was egoism, or as Ayn Rand argues, the virtue of selfishness. Where once humility was thought a virtue to lead one deeper in faith, hope and love, it was slowly replaced with an egotistical pride. Superficiality, perversity and curiosity followed. This is a decadent way of life and unchecked it will always lead to nihilism.
Does this not all sound familiar?
After the Roaring Twenties a Great Depression set in, superseded by World War Two, a war that killed an estimated 70-85 million people. Today, a global economic recession looms, threatening to become a vicious cycle of less spending, lower business profiles, layoffs, unemployment, less disposable income, less spending, etc. In these downward spirals, markets steadily lose value and stocks plummet. This affects retirements, bonds and other investments. It shakes confidence as working class families forfeit their houses, vehicles and other big ticket items. Nations become weak from the inside out; therefore, susceptible to poor leadership, which inevitably leads to other nations taking advantage to grab land, resources and power. The Dirty Thirties gave Germany and other nations an opportunity to march in Europe - perhaps history is repeating itself.
This cursory review of recent and not so recent events presents an understandable conception of where nihilism unchecked in a modern age will eventually lead: death. The Bible states that "the wages of sin is death" (Romans 6:23a). The decadent lifestyle of pleasures and comforts first will always steer people into spiritual exile. Their souls, which are made in the image of God, will resemble less and less their Maker and more and more that of an animal. They will be less than their nature and their ability to experience God will decline while their capacity to participate in that which is good will diminish. It is a painful death to the spirit for those who know God but choose to serve the wide path of the decadent way. It is a spiritual exile.
I know of this because I have seen it first hand in myself and others. Like the Israelites under Moses, we can be set free and yet eventually long for captivity. Knowing God and experiencing His grace initially pulls us out of exile: "for this is how God loved the world: He gave his one and only Son, so that everyone who believes in him will not perish but have eternal life" (John 3:16). The problem, however, is that temptations, weaknesses and our capacity to sin is still within our fallen nature. Christ has put us on the right path, but we are apt to stray. It's no wonder the Apostle Paul says to Christians like you and I "throw off your old sinful nature and your former way of life, which is corrupted by lust and deception. Instead, let the Spirit renew your thoughts and attitudes. Put on your new nature, created to be like God—truly righteous and holy (Ephesians 4:22-24).
Our spiritual exile ends when we put pleasures and comforts in their right place. They are goods but not the highest goods. They are to be enjoyed but not to be worshiped. They can at times help to make life better but they are not the source of life. Today's spiritual exile ends when we appropriately discipline ourselves and seek out the Holy Spirit, for He renews our thoughts and attitudes. He brings true comfort in these escalating times of sorrow. He shapes our attitudes to look and feel humble rather than selfish. It is by His discretion and direction that we are rescued from exile and placed into our spiritual home.
By our own efforts we can never escape spiritual exile. But when we put our faith in the Holy Spirit, He renews us from the inside out and brings us home. We were never made to live primarily for pleasure and comfort. We were made for more! Just like a hundred years ago, we are in a decadent period. It is not our home. Our home is in Jesus. Believe this daily and you will not be in spiritual exile.
Pastor Aaron
You're ongoing giving is a tremendous blessing. Thank you for all of your support! Check out our online giving option on our website: https://fcogtulare.com/give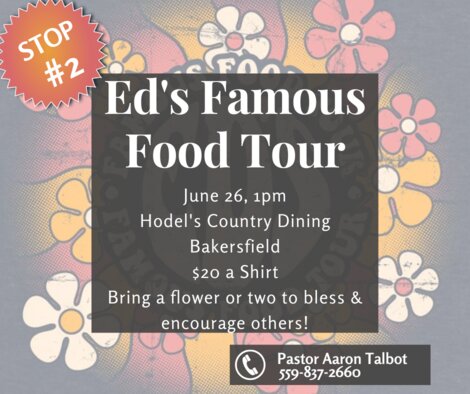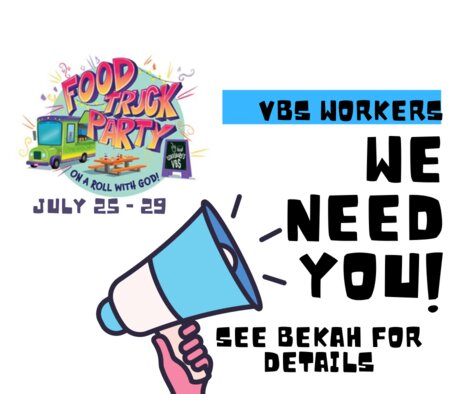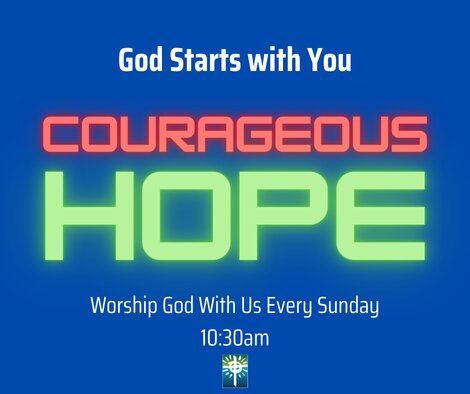 Our address is: 833 North Blackstone Street, Tulare, CA, 93274