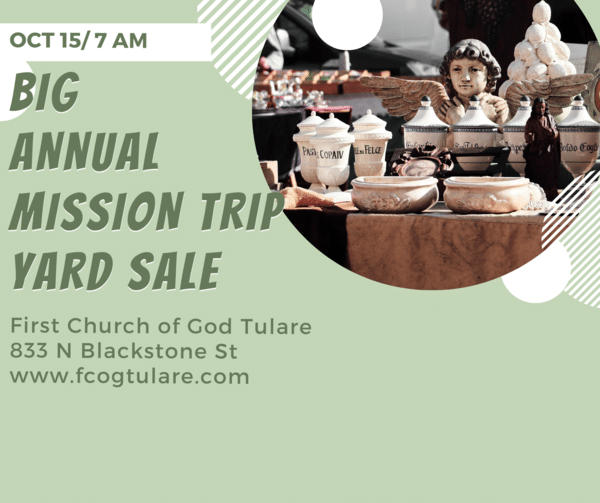 Our Big Yard Sale!!!
Oct 15, 7am
It's that time again for our Big Annual Mission Trip Yard Sale. Hey, you know it's a big deal when folks outside of the church are asking about it :)
Here are three practical ways that you can help with the Yard Sale:
1) Donate to the Yard Sale: if you've anything that can be sold, please drop by the office, Monday - Thursday, 8:30am - 4pm.
2) Help with the Yard Sale: there's always a lot of work involved with each Yard Sale, and we do appreciate your willingness to participate. Here are some time slots to consider:
6am - 7am: Setup
7am - 9:30am: First Shift
9:30am - 12pm: Second Shift
12pm - 1pm: Cleanup
Please contact either Mike Lewis or Pastor Aaron if any of these time slots works for you. We really appreciate the help!
3) Pray for the Yard Sale: not only is this a good way to raise funds for next year's mission trip, but it's also gives us the opportunity to build connections with others in the community and share the Gospel. We believe that Tulare is just as much a mission field as anywhere else in the world. So please pray that the Lord would help us to share Him with others.
God Starts with You,
Pastor Aaron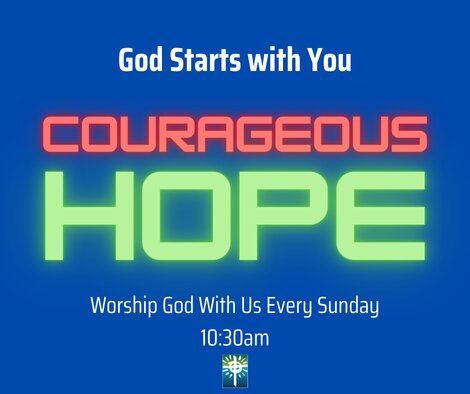 Our address is: 833 North Blackstone Street, Tulare, CA, 93274