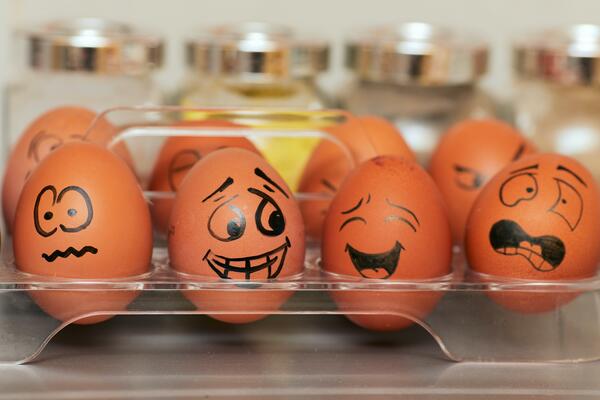 Biblical Emotional Intelligence
Movement of the Spirit
Since everything God created is good, we should not reject any of it but receive it with thanks. For we know it is made acceptable by the word of God and prayer (1 Timothy 4:4-5, NLT).
Spring is a great season of transition and life! We go from lifeless winter to budding warmer temperatures and new possibilities. Spring also means a great deal of work and preparation, for there is a hopeful expectation of growth and fruitfulness. Are you hopeful today? Are you expecting God to lead the way and move in your life?
Sometimes it can be intellectually difficult for us to place our hope in Jesus, but most of the time we're caught up on a feeling. We're scared or angry or disgusted or sad or, or, or . . . whatever the emotion, it can easily come between us and Jesus. On the flipside, emotions can bring us closer to the One who ultimately cares for our souls. Joy, happiness, a sense of peace , and other emotions can benefit us greatly and aid our relationship with Jesus. Emotions are important and have a role to play in our faith.
This Sunday we're kicking off a 6 part sermon series on Biblical Emotional Intelligence. There is a tremendous need for us to go back to the Bible when it comes to understanding our feelings. Since the time of Christ till about the 1960's, Western thought was grounded in a Biblical understanding of reality which also included a Biblical understanding of emotions. In the Postmodern era, we have strayed far from this understanding which has left people confused and nihilistic. There is a Great Spiritual Depression that has taken hold of millions of souls. But we have God's word, and His Spirit is with us leading the way. We have hope. This Great Spiritual Depression is overcome through Jesus, for He can use and even speak to us through our varied emotions.
So let's gain a Biblical Emotional Intelligence, knowing that "everything God created is good," and "is made acceptable by the word of God and prayer".
Following God's Lead,
Pastor Aaron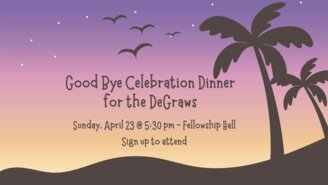 Cards, gift cards and/or small beach themed gifts can be dropped off at the Office or the Welcome Center.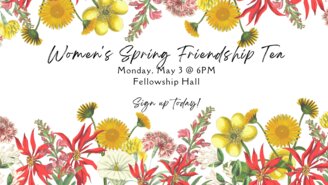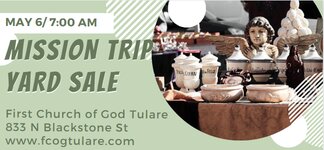 You're ongoing giving is a tremendous blessing. Thank you for all of your support! Check out our online giving option on our website: https://fcogtulare.com/give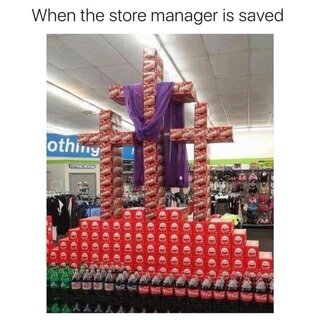 Our address is: 833 North Blackstone Street, Tulare, CA, 93274