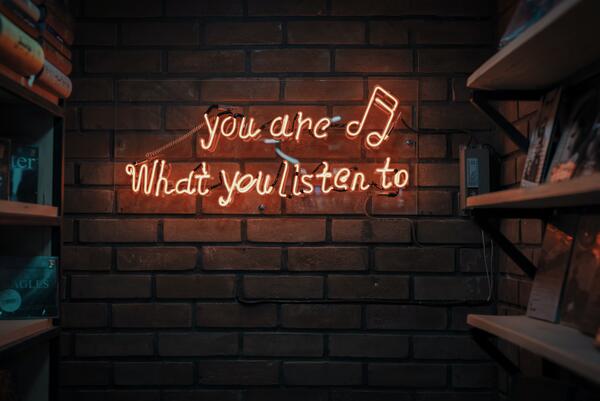 Listen to My Voice
God's words are true & good.
Am I now trying to win the approval of human beings or of God? Or am I trying to please people? If I were trying to please people I would not be a servant of Christ. I want you to know, brothers and sisters, that the gospel I preached is not of human origin (Galatians 1:10-11).
I had the opportunity to attend the Thrive Leadership conference at Bayside church in Sacramento this past Thursday and Friday. I was a bit nervous about attending because, although I am being called into leadership positions, the name "leader" still hasn't settled over me comfortably. It's been an ill fitting coat that doesn't reach all the way to my hands or clasp in the front. Regardless of this, I knew I needed to learn more about what it means to be a leader if I had any hope of being a good one. Needless to say the conference wasn't at all what I was expecting. Sure the music was reminiscent of a concert, but I still found a way to worship God in it. I wasn't able to go to every seminar I wanted to, but God directed me to the one I needed.
Actually, the main sessions with great speakers were where He wanted me the most, and for good reason. It was in those large sessions that God spoke to me the most, especially the last one where Pastor Mark Clark spoke and used the verse above to make his point. The theme of the conference was for leaders to get their joy back; to stop living as though we were still in COVID times where things came to a halt. Pastor Mark spoke of an urgency to preach the gospel, because there are so many people around us every day that don't know the Good News. He said "preach" because the gospel has power; it is from God, not of human origin. We mess it up on our own, but with God the gospel changes lives and gives them all the things America has lost over the decades, i.e. innocence, authority, love, faith, security, hope, and, as Pastor Ray Johnston claims, in the 2020s, people lost everything. When we realize that we have people walking around without any of the things listed above, it should make us want to preach the good news of Christ.
Apart from preaching the gospel and having urgency in ministry, God taught me something I needed to learn. I didn't wander off the freeway into my position. I was called into it; literally because Pastor Aaron called me on the phone, but also spiritually because God called me out of a completely different state to come home. Throughout the conference I kept hearing the same thing from the Holy Spirit:
Stop being afraid. Stop entertaining and listening to the lie that you shouldn't be here, that you're too young, that you're not a good enough speaker, leader, daughter, disciple, etc. Listen to My voice. You were called to come here and I have picked you for this. You don't need to do anything but have faith and trust in Me and I will guide you in the work I've called you to.
Essentially, by the end of the conference I felt as though I had taken a beating. The enemy has done his best to take me out, but didn't count on God showing up to defend me. Every bruise and cut is a reminder that God had fought for me, and won; that He will always fight for me and never leave me. The bruises will fade and the cuts will heal, but the scars will be a lasting reminder that I serve a God who loves me beyond anyone or anything in this world. Everything I do is because He's asked me to, it's all for Him. He is continuously working in me to help me work out my calling. There is no longer any fear about it, not when I remind myself that the God of all creation is on my side. I realized that the reason leadership fit like an ill-fitting coat is because I had been trying to wear other people's. God has given me one and out of fear, I didn't put it on. I tried it on after the conference and have found that my coat fits much better. It'll get tailored throughout the years as God continues to work in me and as I continue to learn to be a better leader, but it fits right, and that feels good.
By the way, He's on your side too. He fights for you too. There are no favorites in God's kingdom, and whatever calling He has given you, He will guide you through it. He starts His work in us so that we can then go out and preach the gospel to the world around us. Thank the Lord for that truth.
Have a blessed day,
Rebekah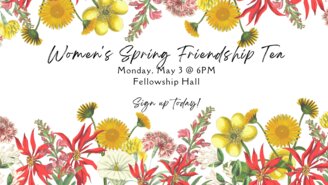 Note: the Tea is May 8th not May 3rd.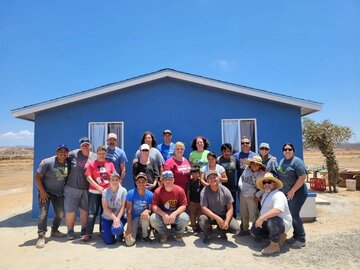 Thanks again to all those who donated items and helped out with this year's Mexico Mission Trip Yard Sale. We came into the day needing to make $1200 and the Lord blessed us with just over $1700! Praise God!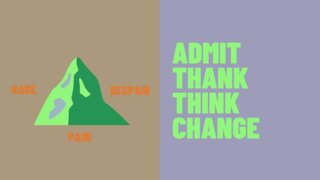 See more of this Sunday's sermon slides at our Facebook page: facebook.com/fcogtulare
You're ongoing giving is a tremendous blessing. Thank you for all of your support! Check out our online giving option on our website: https://fcogtulare.com/give
Our address is: 833 North Blackstone Street, Tulare, CA, 93274