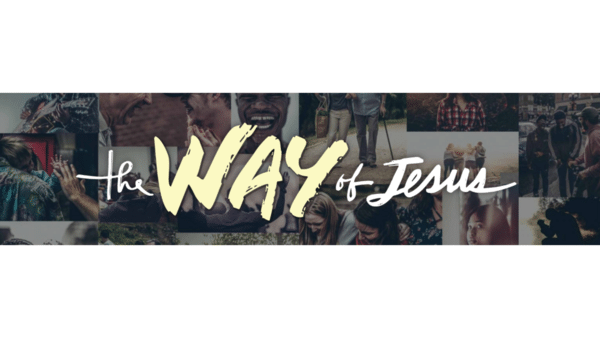 Talk It Out
Jesus is the promised Messiah and Savior of the world.
You can Google Jesus and read a million articles or watch an untold amount of sermons on Him. You can become an expert in everything Jesus. Professors from around the world can flock to your den and pepper you with curious questions. You can help solve many historic mysteries and usher in a renaissance of books on Jesus. You can influence the church for multiple generations, persuade priests, pastors and preachers and have buildings dedicated to you. And yet, no matter how much you read or watch, no matter how much you learn, you only know Jesus fully by spending time with Him.
Hebrews 1:3a says, "the Son radiates God's own glory and expresses the very character of God, and he sustains everything by the mighty power of his command." That's Jesus. Spending time with Him in prayer gives us a deep sense of God's glory. So pray often this week. He's the Messiah and Savior of the world. But what does that mean for you specifically? How is He and has been your Savior? That's a good sorta question to ask yourself, for it pushes you beyond the ritual of praying and into the relationship with Jesus. It's like getting beyond the small talk into a life giving discussion. Pray with time and depth. Be patient and wait for His voice, which sustains everything including yourself. And finally, be hopefully-faithful. What I mean is this: expect Jesus to communicate with you. He expects you to talk to Him. He will also talk to you.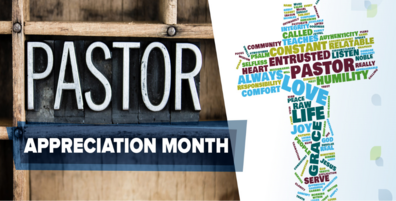 October is PASTOR APPRECIATION MONTH!
Show your pastor(s) some appreciation. It is, after all, Pastor Appreciation Month. Of course, we hope you'll demonstrate how much you love your pastors through the year. October has been set aside to give them a little boost, perhaps just what they'll need before the busiest season of church leadership.
We will take a moment on Sunday, October 18th to formally thank our pastors.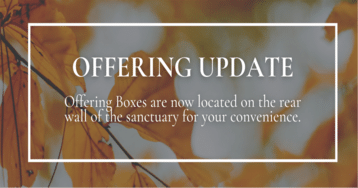 We have installed offering boxes on the rear wall of the sanctuary. Just place your offering in the box each week as you pass by. Thank you so much for your sacrificial giving!

Arise United Livestream
The most powerful livestream WORSHIP EXPERIENCE of the season!
Sunday October 18, 2:00PM 5:30PM
Monday October 19, 5:00Pm 8:30PM
Special Guest Speakers
Nicky Cruz, Gary Wilkerson, Ron Brown, Jim Cymbala, Tony Evans, Dale Oquist, Paul Binion, Richard Hickman, Bishop Hearns, Chris Johnson, Alberto Bello, and more.
WORSHIP BY
Teen Challenge Worship Experience
Swoop Brown/Armed & Faithful Worship Team
FREE ADMISSION
WWW.ARISEUNITED.ORG
6-WEEK STUDY ON BIBLICAL COMPASSION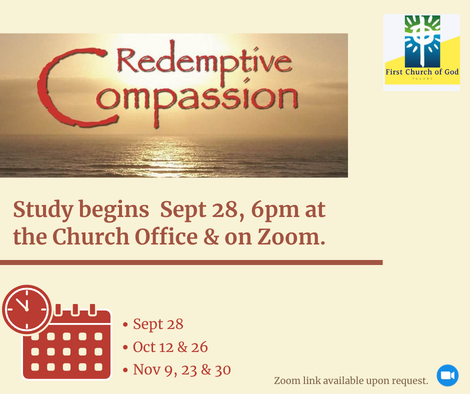 Working with people in need is one of the greatest challenges before the Church. If you find the following questions unsettling, Redemptive Compassion is for you:
Why do so many of the commonly used methods seem so ineffective in reducing or alleviating ongoing need?
Why have good intentions to help others produced such devastating results?
Is the crippling lifestyle in which thousands of individuals find themselves trapped all that God desires for them?
For more information or to sign up for the study please contact the church office: (559) 686-5972 or fcogtulare@gmail.com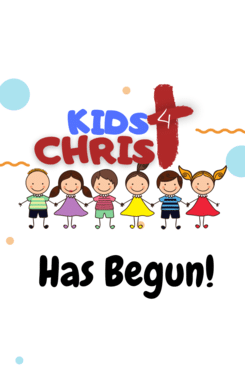 Kids for Christ has begun! All kids ages K-6th grade will be dismissed for Kids For Christ during the morning worship service.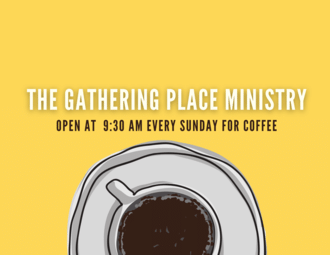 The Gathering Place will be open every Sunday 9:30AM for coffee and fellowship before the morning worship service.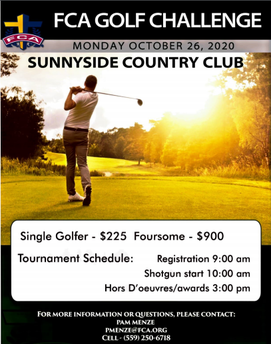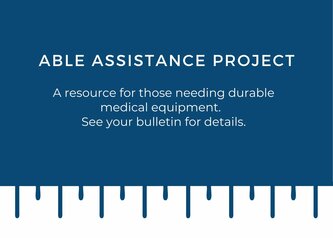 Prayer Request
Veral Dodson is in the hospital with internal bleeding. Pray for a quick healing!
Sandi's friend Kirk Meyers has been diagnosed with esophageal cancer. The doctors need to shrink the tumor before they can remove it.
Pray for Tina's mom who is dealing with some health issues.
Jennifer's friend Debbie had her tongue removed due to cancer and has now been diagnosed with breast cancer. Please keep she and her family in your prayers.
Jennifer's neighbor (Bob) has ALS and has been going down fast. Please keep he and his family in your prayers.
Our address is: 833 North Blackstone Street, Tulare, CA, 93274