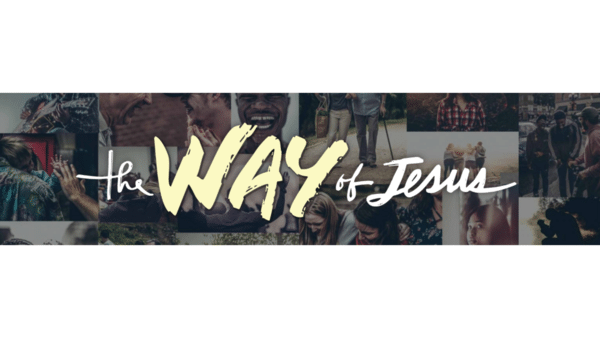 With God All Things Are Possible
Imagine if you had a great aunt and she owned a beach house on Straight Street and it was a mere one-hundred yards from the surf. And then, this great aunt of yours, died. She had no children. At the time of her passing she left uncle Harold her white '76 Jaguar XJS; her collection of Faberge eggs was fortunately bestowed to your parents; and her sizable bank accounts where divided between various charities and thirty or so years worth of future property tax for the Straight Street beach house, which so happened to leave to you. Congratulations! You are now the proud owner of a most superb gateway. Enjoy it!
Enjoy it you do. At first, you are at the coast nearly every weekend. Work, family, obligations, and a plethora of pesky responsibilities attempt to pry you from the beach house but rarely succeed. Frolicking in the rhythmic ocean waves is your new calling. Sand castles must be built. Lazy strolls along the edge of the water are scheduled over doctor's visits (after all, wouldn't the doctor prescribe something like walks on the beach?). Whether the price of gas is rock bottom or soaring to new heights, you always find a way to Straight Street.
Over time, as is prone to human nature, your visits become less scheduled and more sporadic. Sure, the general appeal is still there, but the novelty has certainly worn its welcome. The sandy beach is always a welcome sight, till you contemplate your sandy floors and sandy garments. Better to stay up on the deck with a cup of coffee. And brrrrr, that wind, though it smells of the most enchanting ocean spray, is becoming too much: better to stay inside and peer from behind plated glass. And what's this? An old t.v. guide, which reminds you that you're missing your favorite program . . . .
Soon enough you've nearly forgotten about the beach house, the sand and the waves. The house falls into disrepair. Sentiments drift in and out. You traverse to Straight Street twice a year. As for the beach, the mere one-hundred yards, it's almost a bygone memory.
So too can happen with our relationship with God.
Alexander Hamilton once said, "we must make the best of those ills which cannot be avoided." That's a fine saying and worth remembering. It can aid us and motivate us to do our best with what we have. Yet, we are in need of God's loving guidance if we are to be a people who not only follow the way of Jesus but be with Jesus. He must intervene in our lives, for if He does not then we will seclude ourselves to our couches and places of comfort and forget that He is a mere one-hundred yards from our cozy habitations. Check out what Jesus says to the church in Sardis in Revelation 3:1b-3:
"I know all the things you do, and that you have a reputation for being alive—but you are dead. Wake up! Strengthen what little remains, for even what is left is almost dead. I find that your actions do not meet the requirements of my God. Go back to what you heard and believed at first; hold to it firmly. Repent and turn to me again. If you don't wake up, I will come to you suddenly, as unexpected as a thief."
Jesus calls us to come out of the mundane and into His presence. Difficult as it might seem, it is not impossible. On the contrary. Jesus tells us that "with God all things are possible" (Matthew 19:26). So walk in faith. Read the Bible. Pray often. Talk to others about Him. He is, after all, only a mere one-hundred yards from you.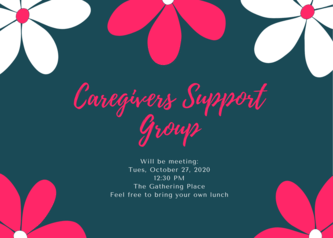 The Caregivers Support Group meets at The Gathering Place (next to sanctuary) the fourth Tuesday of each month.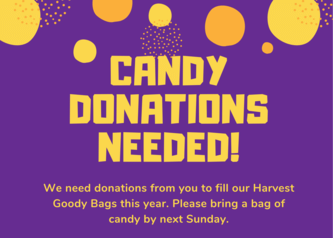 ALL PARENTS!! If you want the Life Development Team to deliver a goodie bag to your child, please let us know or go to bit.ly/FCOGGoodyBag to order for your child. This is FREE and will be a fun way to celebrate the season with the kids in lieu of the Harvest Festival.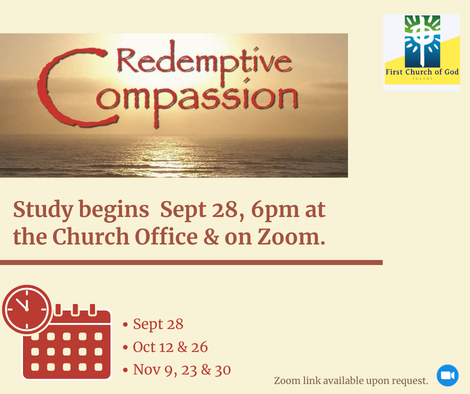 The second study session will be Monday. October 26 @ 6PM at the church office. A Zoom link is also available. See Pastor Aaron for details.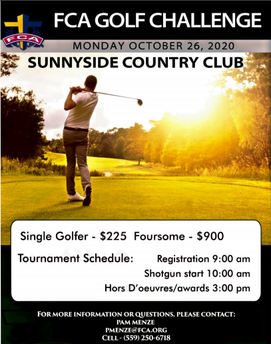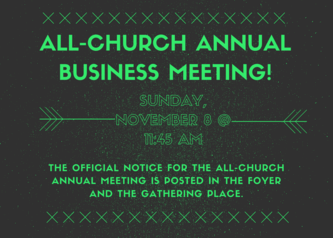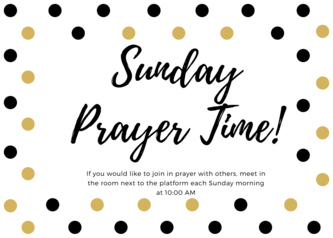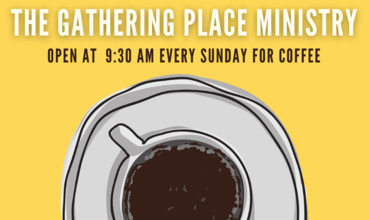 The Gathering Place will be open every Sunday at 9:30 AM for coffee and fellowship before the morning worship service.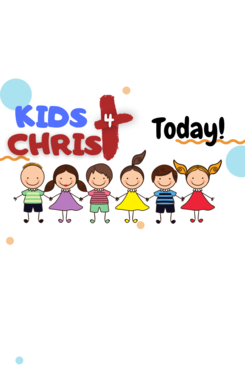 PRAYER REQUEST
Continue to pray for Joy who is recovering from a major surgery! She is getting better everyday! PTL!
Pray for Shawn's mom and dad! Their both not feeling well.
Continue to keep Tina's mom in your prayers.
Our address is: 833 North Blackstone Street, Tulare, CA, 93274