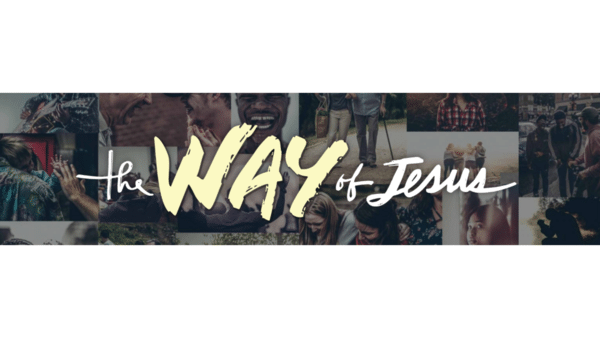 Rest for the Soul
Etching out vital times of rest has been complicated with the advent of Covid-19. Our places of residence were bastions of relief from the grueling pressures of work and school. Alas, that has changed. We are insistently hounded by electronic devices, and ironically, often escape the daily doldrum in the said same devices. It's a weird vacillation between pressing work and unbelievable boredom. Our lives are stuck. They are perpetually on pause and told to hurry up and wait. Spiritually, not much good can come from such a stance.
In Leviticus 25:1-7, God tells the Israelite's that they are to let their fields lie fallow every seventh year as a Sabbath Year. Wheat, corn, olives, grapes, and any other sort of crop was not to be planted as in previous year's time. Nor was the land to be tilled. One could eat that which grew, but truth be told, it was wise to have something of a pantry for the Sabbath Year. Could you imagine having to let your fields do their own thing for an entire three-hundred and sixty-five days? I think I'd go stir crazy - wouldn't you?
Aside from developing new hobbies, the Sabbath Year was intended to remind the Israelite's of God's presence, and that by His providence and power the Israelite's are able to reside in the promised land. Life was tremendously hard in those days. There was an incredible fragility to everything. Whole communities could be slaughtered and sold into slavery within a twenty-four hour period. Starvation and plagues could upset nations and adversely affect a whole generation, or even two. To let grape vines go unpruned (verse 5: a literal translation would be Nazarite vine which is analogous to the Nazarite vow to keep the hair uncut as a form of consecration) wasn't a call to desist from work and responsibility; rather, it was a reminder that God is in charge of all productive powers and that we do well to remember this in significant ways.
When we generally think about obedience to God, we think in terms of commandments and good works. For example, Jesus says in Matthew 7:12, "do to others whatever you would like them to do to you. This is the essence of all that is taught in the law and the prophets." The emphasis is on treating people right and producing good in others. The notion of Sabbath is counter to our constant need to make either things or things happen. We do not live in accordance with Old Testament regulations and laws. We are a people of the New Testament who freely celebrate the Lord's Day on Sundays as a reminder of Jesus' resurrection. We know that people are not made for Sabbath but that Sabbath was made for people (Mark 2:27). And yet, even with all of this said, Sunday tends to look like any other day.
So how do we use Sundays and rest to honor God? First, if you can, go to church. Of course we need to be considerate of health concerns. This is a matter of one's conscience. The Bible clearly teaches that we are to "not neglect our meeting together, as some people do, but encourage one another, especially now that the day of his return is drawing near" (Hebrews 10:25). The State may dictate that church is nonessential, and that alcohol or cannabis is essential, or that singing hymns to God is reckless but chanting in political protests is brave, or that praying for one another in a sanctuary is dangerous but that it's safe to buy new throw pillows from a department store; however, the State is unable to supplement our worship of Christ. When nearly every public and private domain has been secularized, we believers in Jesus need a place that has not been compromised. We need a place that is different and that reminds us that we serve a holy God who has called us to be set apart for the sake of His Gospel. So if you can make it to church, do so. It's good for your soul.
Besides the worship service, Sunday's are typically used as a day to catch up on some housework, watch the big game, and get ready for Monday. The Lord knows you've had a busy week and that you're in need of rest and relaxation. Try reading some Scripture and then go for a long walk, meditating on a particular passage. How about talking to some friends and family about an aspect of faith? It can be stimulating and encouraging. Making God the focus of your rest will not only bring rest to your body but also your soul. We often look to escape into our electronic devices, forgetting that only God can bring true peace. Remember, God isn't a task master, bellowing commands and demands at us. He wants to spend time with us, which on the surface doesn't look like a whole lot. But therein lies the point: God isn't always looking for us to do something. He values us. And so, calls us to rest in Him.
So what's a day out of your week to honor God? Besides, it's not as if He's calling you to a whole year. Blessings on you and your household as you continue to explore what it means to rest in the Lord.
Pastor Aaron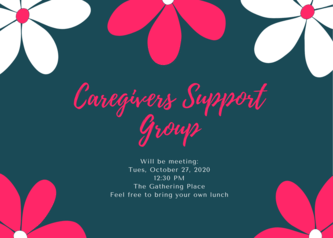 The Caregivers Support Group meets at The Gathering Place (next to sanctuary) the fourth Tuesday of each month.
ALL PARENTS!! If you want the Life Development Team to deliver a goodie bag to your child, please let us know or go to bit.ly/FCOGGoodyBag to order for your child. This is FREE and will be a fun way to celebrate the season with the kids in lieu of the Harvest Festival.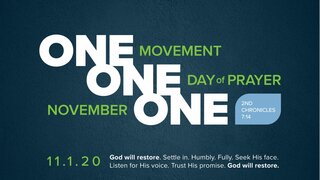 From Noon on November 1 to Noon on November 2, let us join together as ONE Movement for ONE day of prayer. As we collectively lift our voice to heaven and humble ourselves, we can trust that God will hear and He will restore.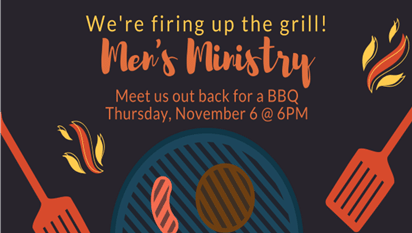 All men are invited to the November Men's Ministry Fellowship. Marcus Martinez, Director of FCA, will be sharing his testimony. Sign up at the Welcome Center.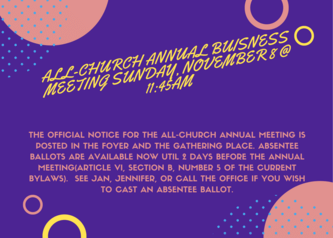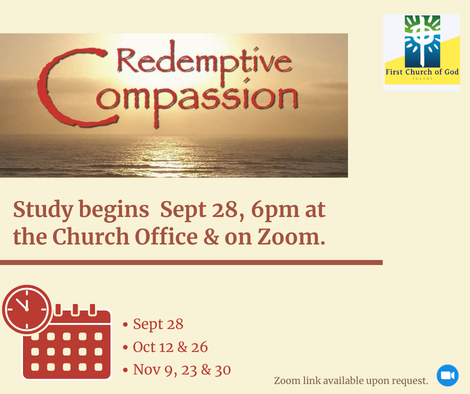 The second study session will be Monday. October 26 @ 6PM at the church office. A Zoom link is also available. See Pastor Aaron for details.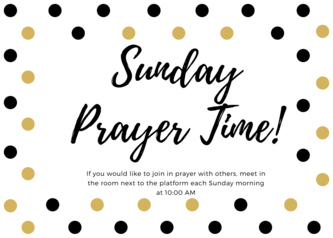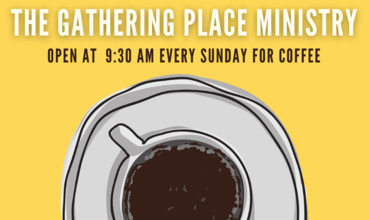 The Gathering Place will be open every Sunday at 9:30 AM for coffee and fellowship before the morning worship service.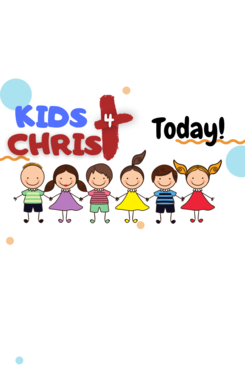 PRAYER REQUEST
Continue to pray for Joy who is recovering from a major surgery! She is getting better everyday! PTL!
Pray for Shawn's mom and dad! They're both not feeling well.
Continue to keep Tina and Tina's mom and dad in your prayers.
Our address is: 833 North Blackstone Street, Tulare, CA, 93274