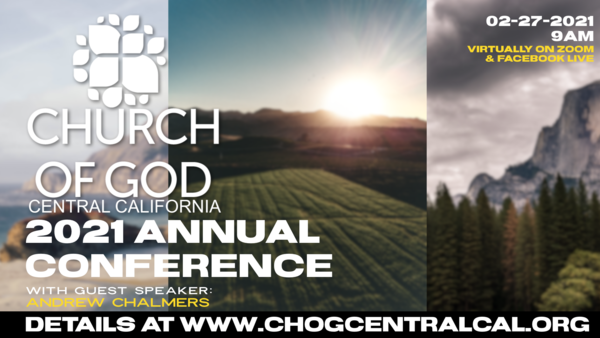 2021 Annual Conference
February 27 // Virtually on Zoom & Facebook Live
This year the Church of God in Central California will be hosting the Annual Conference through Zoom & Facebook Live, February 27 (Saturday). Please register online here. It literally took me 20 seconds to do so :)
With this year's conference being online, you can either participate from one of your devices at home or here on campus. Doors will be open just before 8am, February 27 in the Sanctuary.
Be sure to visit https://www.chogcentralcal.org/2021-annual-conference for more details.
Blessings,
Pastor Aaron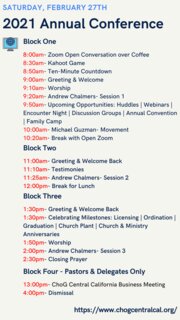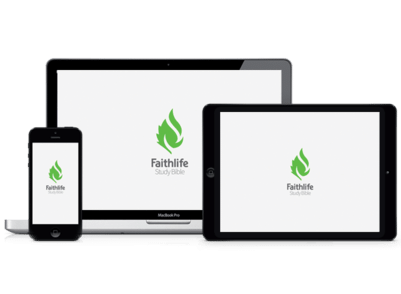 Worship with us live every Sunday at 10:30am on our website (fcogtulare.com) or through our faithlife app for your phone or tablet available through your app store.
If you have any questions, please feel free to contact the office.
Our address is: 833 North Blackstone Street, Tulare, CA, 93274