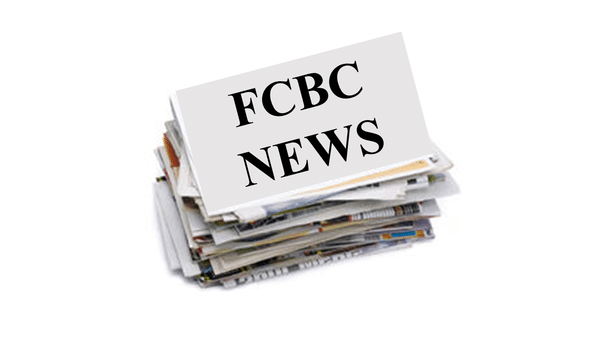 July Newsletter
July 1, 2021
Wishing you a happy, early, 4th of July!!!
The year is half over and we are holding our own at FCBC in this coronavirus world we live in. Our attendance has been down this year, although we are starting to see some people beginning to come back since getting vaccinated. We have had guests visiting with us, which is encouraging. One of the downsides with lower attendance is our offerings have been down about 10% year to date. Fortunately, we have been spending less each month and have not been severely impacted by the lower offerings. As we try to return to pre-coronavirus ways of having services we will see in increase in spending. Since this is a reality our Saturday night concerts will be affected allowing us to only have one group per month due to the cost of the group and advertising. We hope to kick off the concerts this fall.
Many of you know we have begun Sunday School, offering a ladies class and a co-ed class; we invite you to join us Sundays @ 9:30 am. Along with this we had a Ladies Bible Study this spring and will resume this fall. We had a great Gospel Jam Session in June with about 18 pickers and around 30 grinners. Our next Jam is July 12th. We just finished a sermon series titled Gather, Grow, and Go, that emphasized God's vision we are pursuing.
The first weekend in July we kickoff a new sermon series called "Armor of God." It will feature Paul's teaching from Ephesians 6:10-18. We need God's armor as we Go out into the world to Gather in in the lost and unchurched, so we can Grow in Christ. We invite you to join us on this new journey God has placed before us.
One last piece of news, Pastor Bill Roberts is retiring from FCBC, for which he served as Associate Pastor. We are fortunate that he and Linda will continue worshiping with us and Bill has agreed to preach occasionally. Please pray for Bill and Linda, they have been challenged with some medical issues along with trying to refresh their house.
Pastor Jon
Opportunities to Worship
Saturday @ 6:00 pm
Sunday @ 8:15 & 10:45 am
Wednesday @ 6:00 pm (Bible Study and Prayer Time)
Helping people discover a better life in Christ Jesus.
Our address is: 12844 W. Santa Fe Dr., Surprise, AZ 85378