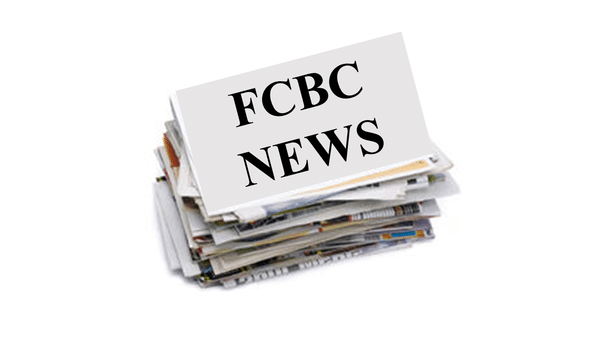 September Newsletter
September 7, 2021
Greetings to all. Praying you have had a safe and healthy summer. Labor Day is behind us and can you believe it, fall begins two weeks from tomorrow? Next thing you know we'll be in the Christmas season. Time is flying, Jesus can come back any day now.
We have finished our month of prayer, "Praying for America." Hopefully many of you have been able to participate from home using the Facebook posting for the prayer topics. It seems like the energy that we had last year wasn't present this year. Are we getting worn down from all the Coronavirus news?
Please continue to pray for America and pray for FCBC as we are starting a new preaching series "Minor Prophets." We had our first message from Hosea and will presenting Joel this weekend. I would love to have all of you join us in worship. We have three services to chose from; Saturday @ 6:00 pm and two on Sunday; 8:15 and 10:45 am.
Just to keep you up to date—Jam Session is this coming Monday Sept. 13 @ 6:00 pm. This is always a good time, looking forward to seeing there. Then the following day, Tuesday, Sept. 14th our ladies kickoff their fall Bible Study with a seven session study entitled "Truthfilled." You ladies be sure to come check this out. Also, the rescheduled celebration of life service for Charlie Royal will be on Saturday Sept. 18th at 11:00 am.
September is also the month we collect the State Mission Offering. The state goal is $200,000 and the goal of the church is $2000. Please pray asking God what He would have you to give then trust Him to provide it.
May God bless each of you, keeping you tightly in His loving arms.
Pastor Jon
Helping people discover a better life in Christ Jesus.
Our address is: 12844 W. Santa Fe Dr., Surprise, AZ 85378