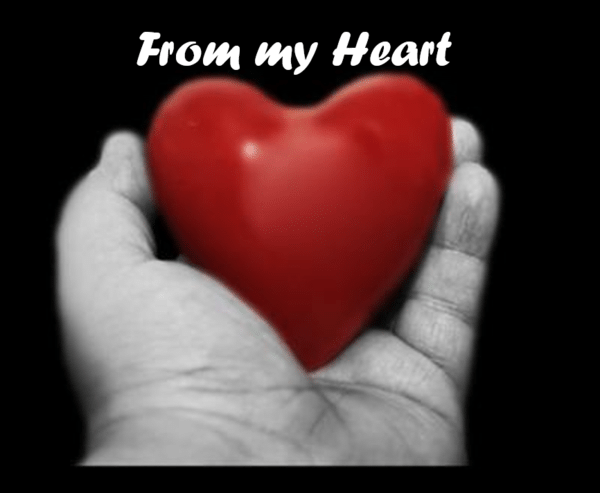 From My Heart
October/1/2021
We go through many seasons in a lifetime. Seasons of joy, seasons of sorrow, seasons of happiness, and seasons of despair. We do this as individuals, as families, as co-workers, and yes as church members. Each of us handles these seasons differently and sometimes the way we handle them can cause angst to others experiencing the same season. We think that if we are happy everyone should be happy or if we are struggling, we should feel the struggle the same way. However, this is not the case because we are all wired differently. What may cause great sorrow in you may not affect me the same way; it is not that I don't care or am some sort of an emotional zombie. No, I, like you, am unique. How is it the psalmist puts it, Psalm 139:14, "I praise you, for I am fearfully and wonderfully made." We need to remember the rest of the verse, "Wonderful are your works; my soul knows it very well." My soul, your soul knows it very well. This is what makes each of us unique in how we handle the seasons of life, in how we relate with our Lord, in His eyes we are precious.
I learned something today from a person I consider a spiritual giant, at least in my life. He was sharing about Job, how he lost everything, all of his children, his grandchildren, his livestock, his home, you know all of the physical things of life we cling to. He even lost his health, being covered in boils so much that he was in agony sitting on a trash pile scraping his skin with a piece of broken pottery. He was definitely in a season that not one of us would like to be in. And because of this he was having a pity party that was made worse by his friends that accused him of being the cause of this calamity, because of sin. Then to make matters worse his wife tells him, "Curse God and die." But listen to the words Job says in the middle of his season of despair, Job 19:25, "As for me, I know that my Redeemer lives, And at the last He will take His stand on the earth." Job knows that his redeemer is alive. He emphatically tells his friends I! I know my redeemer lives and he will be with him. The next verse goes on to say, "Even after my skin is destroyed, Yet from my flesh I shall see God;" Job will see his redeemer, his flesh will be restored, he will see God.
I think Job got a glimpse of Heaven, seeing his redeemer. Here we are thousands of years later and we can know Job's redeemer, His name is Jesus. God's Word is beyond amazing because throughout the Bible both the Old and New Testament testifies that Jesus is Lord. The same Jesus that was born of a virgin, performed miracle after miracle, gave hope to the hopeless and was thanked by being hung on a cross to die for our sins, He was buried but the grave could not hold Him. This is the Redeemer Job is talking about. This is the Redeemer that we have as our Savior, if and only if you have confessed you are a sinner and trusted Him by faith to be your Savior.
Do you know my Jesus?
This weekend I will be preaching from Jonah about this same Savior. Will you join us?
Saturday—6:00 pm
Sunday—8:15 & 10:45 am
Pastor Jon
Helping people discover a better life in Christ Jesus.
Our address is: 12844 W. Santa Fe Dr., Surprise, AZ 85378