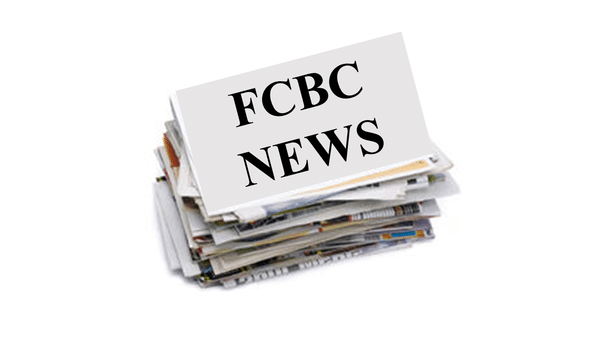 HAPPY APRIL FOOLS DAY!!!
April Fools day has always been a fun day for me to pull pranks on people. I enjoy receiving a good harmless prank as much as giving them. One that I have fond memories of was not done by me or to me. One of my nephews when he was real young told his grandpa, my father-in-law, that he had a flat tire on his truck. If you knew my father-in-law you know he loved his truck and got a little excited if anything happened to it. Well, he went tearing outside to check his tires only to come walking back in with a smile on his face knowing he had been pranked. I am not sure if he put on an act or really got pranked.
I am so glad that God has a sense of humor. If you don't think so; when you get up tomorrow morning look in the mirror. If you bed hairdo doesn't scare it should crack you up. Being part of God's family brings joy to my heart when I see Him at work in people. I love how He answers prayers at the perfect time. What is that saying, "God is never late and never early, He is always on time." How true that is.
Over the last several months we have been privileged to see God moving in First Country Baptist Church. We have been blessed with 2 people joining the church, 5 baptisms, and 4 baby dedications. That's right baby dedications! We have a family that fosters new born babies that have various challenges in their lives. These babies we only get to love on for a season but, OH, what a blessing they are. What joy is on display seeing our ladies loving on, carrying, and feeding these little blessings. Along with these babies we have the first of many young couples that have blessed us with another baby. Thank you, God, for these blessings.
I came across a proverb this morning, Prov. 19:21, "Many are the plans in the mind of a man, but it is the purpose of the LORD that will stand." I am so guilty of planning and scheming on how to grow FCBC that I sometimes get ahead of God's plans. However, for the last couple of years I have been intentionally moving slowly, waiting on God as He unfolds His plans for us. I believe He has been using Covid-19 to help us look within ourselves and re-prioritize what is really important. According to this proverb only God's plan will be standing in the end. We can get all shook up about the things going on around us like the war in Ukraine, Covid-19, or whatever political party in in power but we need to remember it is God and His plans for us that matter. Let's all take a deep breath exhale slowly and place our trust in the one true God that sent His Son to pay the price for our sins.
If you are looking for a place to worship, I invite you to FCBC. For the month of April, we are focusing on the March to Calvary. Come join us a we walk through Matthew chapter 26.
April 2 & 2—Jesus Anointed
April 9 & 10—Palm Sunday—Jesus Betrayed
April 15—Good Friday—Jesus Denied (service at noon)
April 16 & 17—Resurrection Sunday—Jesus Remembered
April 23 & 24—Jesus Revealed
Helping people discover a better life in Christ Jesus.
Our address is: 12844 W. Santa Fe Dr., Surprise, AZ 85378