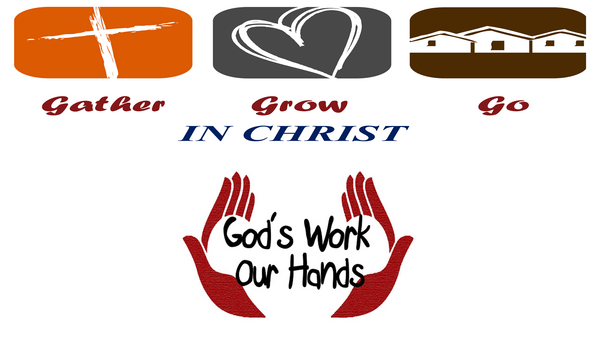 FCBC NEWS
September 3, 2022
Back when I was a kid growing up in California, yes, I lived there for a season of my life as child, Labor Day would mean school was about to start. I remember the anxiety, apprehension, and excitement this brought. As we get older, we still experience these same feelings, although they are brought on by different circumstances. These feelings surface when our kids go off to school and even our grand kids because we want them to come home safely in a world that makes our fears very real. We face these same feelings in the storms of life that come our way. You find a lump, a bump, or an ache that was not there last week and so you schedule an appointment with your doctor; these feeling arise. Your child, now an adult, is engaged and planning a wedding, these feelings begin pouring out. As you get older you might begin thinking what is there after this body gives out? With Jesus we don't have to fear this because we know we will be with Him. Yet, what is it like to step out of this life and into eternity?
While these are all normal as we go through life, we don't have to face them alone. When you trust Jesus as your Savior, He gives us the Holy Spirit to lead our way. The storms will come but you need to understand Jesus is the "Storm Commander." Listen to what the Gospel of Mark has to say, 4:38-39, "But he was in the stern, asleep on the cushion. And they woke him and said to him, "Teacher, do you not care that we are perishing?" And he awoke and rebuked the wind and said to the sea, "Peace! Be still!" And the wind ceased, and there was a great calm." With Jesus as your Savior, you have the one that controls the storms to stand with you and protect you. You just have to believe, to trust, to have faith. Remember what Jesus told His disciples on this occasion, Mark 4:40 He said to them, "Why are you so afraid? Have you still no faith?"
Along with Labor Day, comes the joy of looking forward to cooler weather. It also means that we start up some of our dormant ministries that have been hibernating over the summer.
Ladies Bible Study kicks of their fall season of learning on September 27th. They will be meeting for 8 weeks on Tuesdays at 10:00 am. The study is "Amos, An Invitation to the Good Life" by Jennifer Rothschild.
Also, we are starting a short book study on Wednesday nights at 6:00 pm. We will be going through the book "Praying the Bible." Join us for this opportunity to grow your prayer life.
Come join us as we worship the Lord.
Saturday: Worship @ 6:00 pm
Sunday: Sunday School @ 9:00 am
Worship @ 10:15 am
Wednesday: Bible Study and Prayer @ 6:00 pm
I look forward to worshiping with you.
Pastor Jon
Helping people discover a better life in Christ Jesus.
Our address is: 12844 W. Santa Fe Dr., Surprise, AZ 85378