Weekly Update: 10.17.21
Stay in the loop with First Baptist Church of Leadville
Hello Church Family!
RECAP:
Last week, we explored what it really means for Jesus to "be on the throne." If you missed Sunday's message on "The King is On the Throne" from Hebrews 1:5-14, Part III, you can listen HERE.
THIS WEEKEND:
This Sunday, we'll continue our journey into chapter 2 with a Q&A to follow the service. Hopefully we can see you there or tuning in live on one of our online platforms: (Facebook, YouTube, or Twitch).
Also, be sure to check out some of the special events planned below! There are so many ways to participate in serving and fellowship right now!
- Tanner
P.S. We won't receive direct replies to this message, so if you want to reach us, please email us at church@fbcleadville.com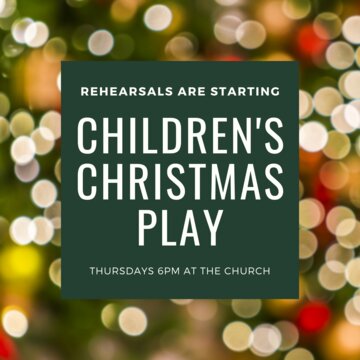 Are you interested in being a part of a Children's Christmas Play - Long Foretold - but aren't sure how to get involved? Tina Wood would love to be in touch with you! Whether you want to help play a part, assist with costumes, or get hands on with staging, we'd love to plug you in! Tina can be reached at 719-966-7161 or via email christinawood84@gmail.com.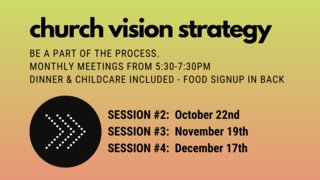 Our next session is October 22nd! We're doing a potluck dinner, soup and salad style, so let us know if you'd like to be a part of it while contributing to the future vision and structuring of our church! Email us at church@fbcleadville.com.
Saturday, October 23rd, we're celebrating the adoption of Ember Luna!!! Join us for a family friendly afternoon at the church starting at 4pm.
UPCOMING EVENTS
Download
After every service, we have an open time for you to ask Pastor Tanner anything. Whether it's about the sermon, apologetics, doctrine, or even a random curiosity – nothing is off limits! We want FBC Leadville to be a place where your questions are welcome.
Sunday, October 17th  •  11:30 am – 12:15 pm (MST)
Download
Wednesday, October 20th  •  6:00–7:30 pm (MST)
Download
FBC Leadville offers AWANA clubs during each school year for kids from age 2 through 6th grade. Clubs are on Wednesday nights from 6:00-7:30. Connect via our Facebook page: https://www.facebook.com/fbcleadvilleawana Register/See the AWANA Schedule: https://fbcleadville.twotimtwo.com/site/index
Wednesday, October 20th  •  6:00–7:30 pm (MDT)
Discipleship for God's Glory. Welcome to First Baptist Church of Leadville.
Our address is: 219 Mountain View Dr, Leadville, CO 80461, USA