Weekly Update: 1.30.22
Stay in the loop with First Baptist Church of Leadville
Hello Church Family!
RECAP:
If you missed last Sunday's message on "Christian Maturity" from Hebrews 5:11-6:3, you can listen HERE.
THIS SUNDAY:
This Sunday, we'll continue in Hebrews, exploring the question of losing our salvation with a church-wide meeting and potluck to follow! (See below!)
ANNUAL CHURCH MEETING & POTLUCK:
This Sunday, our church will hold one of the most important meetings of the year, our Annual Election and Business Meeting! It'll take place after the service with a brunch-themed potluck.
This is the meeting where we vote on our annual budget, vote nominees onto the leadership team, and review where we've been while looking ahead to what's in store for FBCL. Whether you're a voting member or not, please consider coming!
GIVING STATEMENTS
Have you received your giving statement for 2021? We recently sent them out via Faithlife email, so be sure to check your inbox! If you have any issues or questions at all, let us know! Our church treasurer, Shirley, is happy to help. (Email us at church@fbcleadville.com)
CAN'T ATTEND IN PERSON?
Hopefully we can see you tuning in live on one of our online platforms: (Facebook, YouTube, or Twitch).
- Tanner
P.S. We won't receive direct replies to this message, so if you want to reach us, please email us at church@fbcleadville.com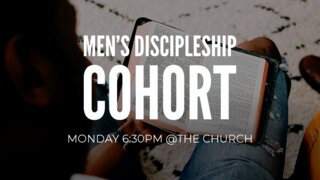 Join us for our Men's Discipleship Cohort! Mondays, 6:30PM at the church. All men are invited, so please spread the word!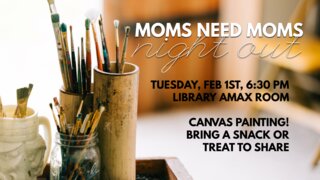 UPCOMING EVENTS
Download
Wednesday, February 2nd  •  6:00–7:30 pm
Download
FBC Leadville offers AWANA clubs during each school year for kids from age 2 through 6th grade. Clubs are on Wednesday nights from 6:00-7:30. Connect via our Facebook page: https://www.facebook.com/fbcleadvilleawana Register/See the AWANA Schedule: https://fbcleadville.twotimtwo.com/site/index
Wednesday, February 2nd  •  6:00–7:30 pm
Discipleship for God's Glory. Welcome to First Baptist Church of Leadville.
Our address is: 219 Mountain View Dr, Leadville, CO 80461, USA