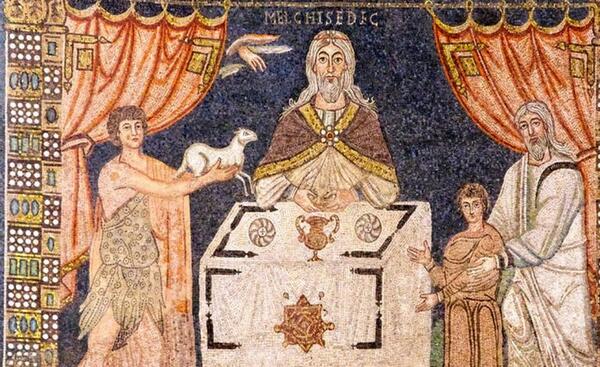 Weekly Update: 2.27.22
Stay in the loop with First Baptist Church of Leadville
Hello Church Family!
RECAP:
If you missed last Sunday's message on "Who is Melchizedek" from Hebrews 7:1-28, you can listen HERE.
THIS SUNDAY:
This Sunday, we'll continue in Hebrews, exploring the question of "WHY DOES MELCHIZEDEK MATTER?" - a Part II from Hebrews 7:1-28.
CAN'T ATTEND IN PERSON?
Hopefully we can see you tuning in live on one of our online platforms: (Facebook, YouTube, or Twitch).
- Tanner
P.S. We won't receive direct replies to this message, so if you want to reach us, please email us at church@fbcleadville.com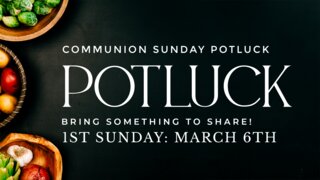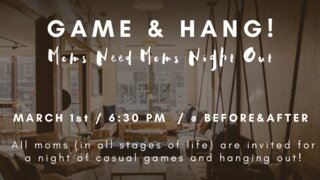 MOMS! Need a night out? Join us at the "Before & After Lounge" for a time of casual games and connecting! Food and drink available for purchase. Bring: $ for any food and drinks and your favorite game if you like! *Moms in ALL stages of life are invited!* March 1st, 6:30PM.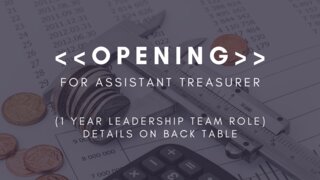 INTERESTED IN SERVING?
We have a need for a volunteer "Assistant Treasurer."
What does that entail?
It's a one-year serving opportunity in which "The Assistant Treasurer shall carry out the duties of the Treasurer in the absence of the Treasurer. He/she shall also attend Trustee meetings in the absence of the Treasurer."
So if you're a back up for our Treasurer, what does the the Treasurer do?
"The Treasurer shall disburse all money of the Church, with the exception of special funds whose direction is under the Deacons, and pay all bills as ordered by the Trustees or by the Church. He/she shall keep a faithful record of all receipts and expenditures and make a monthly report to the Trustees and to the Church in the Quarterly and Annual Business Meetings. The Treasurer shall attend Trustee meetings."
Our current Treasurer is Shirley, who would be happy to answer any questions. If you are at all interested or curious for more information, please reach out! (Email us at church@fbcleadville.com)
UPCOMING EVENTS
Download
Wednesday, February 23rd, 2022  •  6:00–7:30 pm
Download
FBC Leadville offers AWANA clubs during each school year for kids from age 2 through 6th grade. Clubs are on Wednesday nights from 6:00-7:30. Connect via our Facebook page: https://www.facebook.com/fbcleadvilleawana Register/See the AWANA Schedule: https://fbcleadville.twotimtwo.com/site/index
Wednesday, February 23rd, 2022  •  6:00–7:30 pm
Download
After every service, we have an open time for you to ask Pastor Tanner anything. Whether it's about the sermon, apologetics, doctrine, or even a random curiosity – nothing is off limits! We want FBC Leadville to be a place where your questions are welcome.
Sunday, February 27th, 2022  •  11:30 am – 12:15 pm
Discipleship for God's Glory
Our address is: 219 Mountain View Dr, Leadville, CO 80461, USA