Weekly Update: 3.6.22
Stay in the loop with First Baptist Church of Leadville
Hello Church Family!
This Sunday, we're celebrating Communion during the service with a potluck after everything. We'd love for you to join!
RECAP:
If you missed last Sunday's message on "Why Does Melchizedek Matter?" from Hebrews 7:1-28 (Part II), you can listen HERE.
THIS SUNDAY:
This Sunday, we'll continue in Hebrews, discussing "The Weakness of Bodily Descent" - Part III of Hebrews 7:1-28.
CAN'T ATTEND IN PERSON?
Hopefully we can see you tuning in live on one of our online platforms: (Facebook, YouTube, or Twitch).
- Tanner
P.S. We won't receive direct replies to this message, so if you want to reach us, please email us at church@fbcleadville.com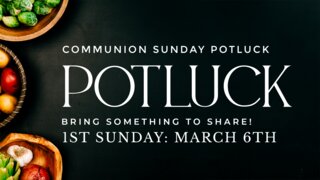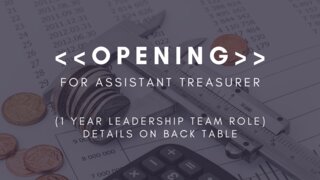 This Sunday, we'll be voting on a new "Assistant Treasurer immediately after the service, so please stick around if you're a voting member!
In case you're wondering what this position entails, it's a one-year serving opportunity in which "The Assistant Treasurer shall carry out the duties of the Treasurer in the absence of the Treasurer. He/she shall also attend Trustee meetings in the absence of the Treasurer."
Our current Treasurer is Shirley, who would be happy to answer any questions. If you are at all interested or curious for more information, please reach out! (Email us at church@fbcleadville.com)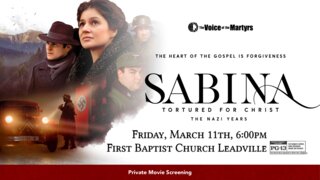 Join us for a movie night at the church! We'll be offering a free private showing of "Sabina," a PG-13 film by the Voice of the Martyrs with another "kid-friendly" option for younger ones in the basement. If you have any questions, please reach out to the Woods for details! Tina: (719) 966-7161.
UPCOMING EVENTS
Download
Join us for our Ladies Bible Study! Every 2nd and 4th Tuesday from 6:30pm-8:00pm. Join us online (via Zoom invitation) or in person in the church basement "Fireside Room." If you'd like a Zoom invite, please email us at church@fbcleadville.com Expect a time of study, discussion, fellowship, and prayer!
Tuesday, March 8th  •  6:30–8:00 pm
Download
Wednesday, March 9th  •  6:00–7:30 pm
Download
FBC Leadville offers AWANA clubs during each school year for kids from age 2 through 6th grade. Clubs are on Wednesday nights from 6:00-7:30. Connect via our Facebook page: https://www.facebook.com/fbcleadvilleawana Register/See the AWANA Schedule: https://fbcleadville.twotimtwo.com/site/index
Wednesday, March 9th  •  6:00–7:30 pm
Discipleship for God's Glory. Welcome to First Baptist Church of Leadville.
Our address is: 219 Mountain View Dr, Leadville, CO 80461, USA