Weekly Update: 5.15.22
Stay in the loop with First Baptist Church of Leadville
Hello Church Family!
RECAP:
I hope everyone had a blessed Mother's Day weekend. If you missed last Sunday's sermon on "The Lost Christian Discipline" from 2 Peter 1:5-8, you can listen HERE.
THIS SUNDAY:
This Sunday, we'll return back to Hebrews, chapter 10, exploring the "Swing of Faith" as it relates to our walk with Christ.
CAN'T ATTEND IN PERSON?
Hopefully we can see you tuning in live on one of our online platforms: (Facebook, YouTube, or Twitch).
- Tanner
P.S. We won't receive direct replies to this message, so if you want to reach us, please email us at church@fbcleadville.com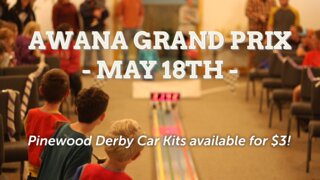 Our final night of AWANA for the Spring of 2022 is this Wednesday! Come for the Grand Prix and celebrate a great year with the kids! (6:00 pm at the Church)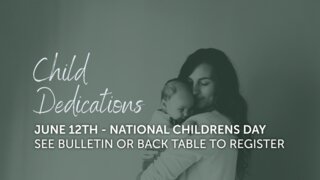 Join us for Child Dedications this National Children's Day!
- Sunday, June 12th During the Service -
If you have trusted Christ as your Savior, you are invited to dedicate your child to the Lord. Your child does not have to be an infant - you can participate no matter what your child's age.
WHAT IS CHILD DEDICATION?
Child dedication is the act of giving back to God the gift he has given to you. It is an act of worship, thanksgiving, dependence, trust and commitment. The ceremony is an opportunity to make your commitment public before God, your friends and family.
The ceremony also reminds parents to depend on God and His resources, including the church family and friends, to help nurture their children.
WHY SUNDAY MORNING?
The church family joins in the dedication of a child, not as observers but as participants. As God's people, we unite to extend our faith in Jesus Christ to the next generation.
If you'd like to register your child, email us at fbcleadville.com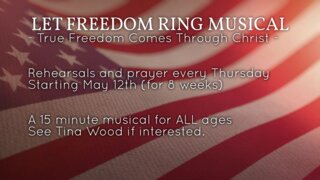 Discipleship for God's Glory
Our address is: 219 Mountain View Dr, Leadville, CO 80461, USA