Weekly Update: 8.28.22
Stay in the loop with First Baptist Church of Leadville
Hello Church Family!
August is wrapping up and summer is slowing down, but we're just getting going in our Hebrews Bible series! If you missed last Sunday's sermon, you can listen HERE.
THIS SUNDAY:
We'll continue in Hebrews, exploring "The Binding of Isaac" from chapter 11:17-19. Following the service, all AWANA volunteers and those interested in learning more are encouraged to attend a short meeting. Finally, we'll close out Sunday with a presentation by Dan Grings, a missionary from the Democratic Republic of Congo (Bethany Rigg's father!) - hope you can stay for this time of encouragement and sharing!
CAN'T ATTEND IN PERSON?
Hopefully we can see you tuning in live on one of our online platforms: (Facebook, YouTube, or Twitch).
- Tanner
P.S. We won't receive direct replies to this message, so if you want to reach us, please email us at church@fbcleadville.com
SAVE THE DATE!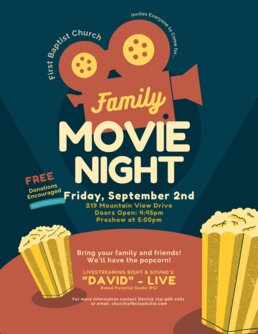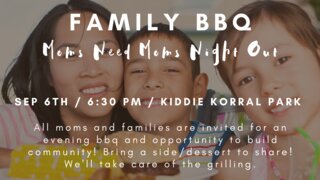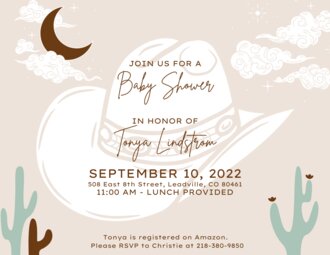 UPCOMING EVENTS
Download
Wednesday, August 31st  •  6:00–7:30 pm (MST)
Download
Family movie night on the big screen. We'll be showing Sight and Sound's film David.
Friday, September 2nd  •  4:30–8:00 pm (MDT)
Discipleship for God's Glory
Our address is: 219 Mountain View Dr, Leadville, CO 80461, USA