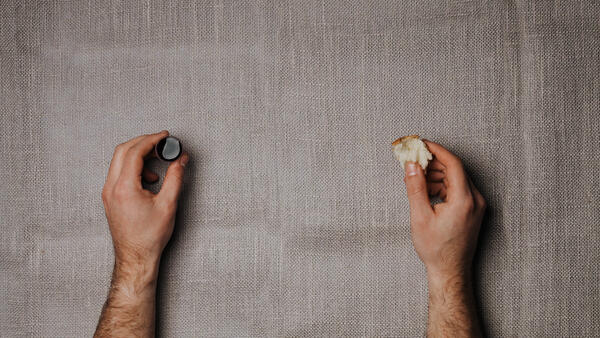 Weekly Update: 5.31.20
Stay in the loop with First Baptist Church of Leadville
THIS WEEK
Good Afternoon, Church Family!
Rest: relinquishing our human assertion, surrendering our human control... Were you able to turn to Christ with this throughout the week? If not, I hope last Sunday's sermon will continue to encourage you - listen HERE.
This Sunday, we'll consider the Lord's Supper. Communion. It's been TOO LONG since we've been able to partake together, so I want to draw our attention to it and increase our coming joy for when we can participate (most likely in June). Hope to see you on our various platforms this Sunday (Faithlife, YouTube, Facebook, Twitch).
THIS WEDNESDAY: PRAYER MEETING
Tonight we have our weekly prayer gathering that is focused on fellowshipping and helping with loneliness during this time. If you would like to attend, you will need to download Zoom HERE. We meet from 7:15 - 7:45pm. This is a short time meant to not be too much of a commitment and more interactive than anything.
Join Zoom Meeting: https://us02web.zoom.us/j/85950555231?pwd=MkpvTnBlNUZwY29kL2FIc05mQUViQT09
Meeting ID: 859 5055 5231
Password: 050181
THIS THURSDAY: APOLOGETICS STUDY
Join us every Thursday for a co-ed adult Bible study! Currently, we're exploring the topic of apologetics - having an answer for what we believe. Attend online via Faithlife Livestream, Facebook, YouTube, or Twitch!
Blessings!
- Tanner
P.S. - We won't receive direct replies to this message, so if you want to reach us, please email us at church@fbcleadville.com
Discipleship for God's Glory. Welcome to First Baptist Church of Leadville.
Our address is: 219 Mountain View Dr, Leadville, CO 80461, USA