Weekly Update: 10.18.20
Stay in the loop with First Baptist Church of Leadville
THIS WEEK
Good Evening, Church Family!
It's been an interesting week thus far, and I wonder how all of you have been doing in your conversations since hearing the message. If you missed last Sunday's sermon on "Exercising Wise Communication," you can listen HERE.
This Sunday, we will be dealing the Peter's actual denial of Christ and seeing what we can learn about being faithful to Jesus in our own lives. Hopefully we can see you there or tuning in live on one of our online platforms: (Facebook, YouTube, or Twitch).
A gentle reminder, our church is following the state and county guidelines regarding social distancing, masks (currently required), and sanitation. We are NOW able to offer nursery at this time. (Read the COVID-19 policies here.)
Take care!
- Tanner
P.S. - We won't receive direct replies to this message, so if you want to reach us, please email us at church@fbcleadville.com
MISSIONARY VISIT THIS SUNDAY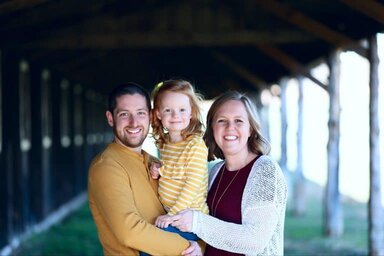 We're excited to host Ethiopian missionaries Josh and Sabrina Pannell this weekend! Join us for a special message from Josh this Sunday in place of our Q&A.
UPCOMING EVENTS
Download
Join us every Thursday for a co-ed adult Bible study! Currently, Pastor Tanner is leading us through the topic of apologetics - having an answer for what we believe. Attend online via Faithlife Livestream, Facebook, YouTube, or Twitch!
Thursday, October 15th  •  6:30–8:00 pm (MST)
Download
Practicing the sharpening mentioned in Proverbs 27:17, all men are invited to this time of fellowship, sharing, study, and praying.
Friday, October 16th  •  6–7 am (MST)
Download
Wednesday, October 21st  •  6:00–7:30 pm (MST)
Discipleship for God's Glory. Welcome to First Baptist Church of Leadville.
Our address is: 219 Mountain View Dr, Leadville, CO 80461, USA