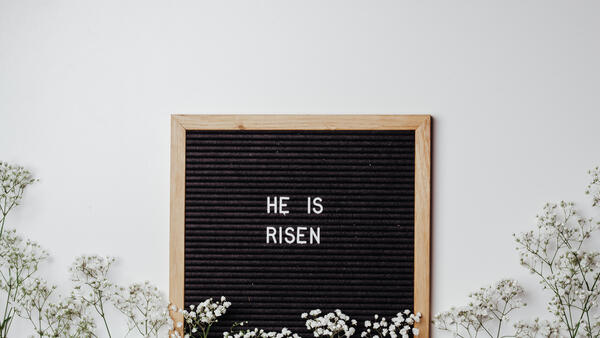 Weekly Update: 4.4.21
Stay in the loop with First Baptist Church of Leadville
THIS WEEK
Good Afternoon, Church Family!
First things first - tonight's Adult Bible Study is canceled. Thanks for understanding!
Resurrection Day is quickly approaching, and I'm eager to gather with you, especially after last Sunday's sermon on "Necessary Community" (you can listen HERE if you missed it.)
This Sunday, we'll pause our journey through Ecclesiastes to consider Christ's Resurrection (no Q&A). In addition, we'll have a potluck brunch prior to the service, starting at 8:30am in the church basement. All are welcome!
Communion will take place during the service as well, so please prepare your hearts for that.
Hopefully we can see you there or tuning in live on one of our online platforms: (Facebook, YouTube, or Twitch).
- Tanner
P.S. We won't receive direct replies to this message, so if you want to reach us, please email us at church@fbcleadville.com
UPCOMING EVENTS
Download
Practicing the sharpening mentioned in Proverbs 27:17, all men are invited to this time of fellowship, sharing, study, and praying.
Friday, April 2nd  •  6–7 am (MST)
Download
Wednesday, April 7th  •  6:00–7:30 pm (MST)
Discipleship for God's Glory. Welcome to First Baptist Church of Leadville.
Our address is: 219 Mountain View Dr, Leadville, CO 80461, USA