Franklin Church of Christ
Church • 31 members • 8 followers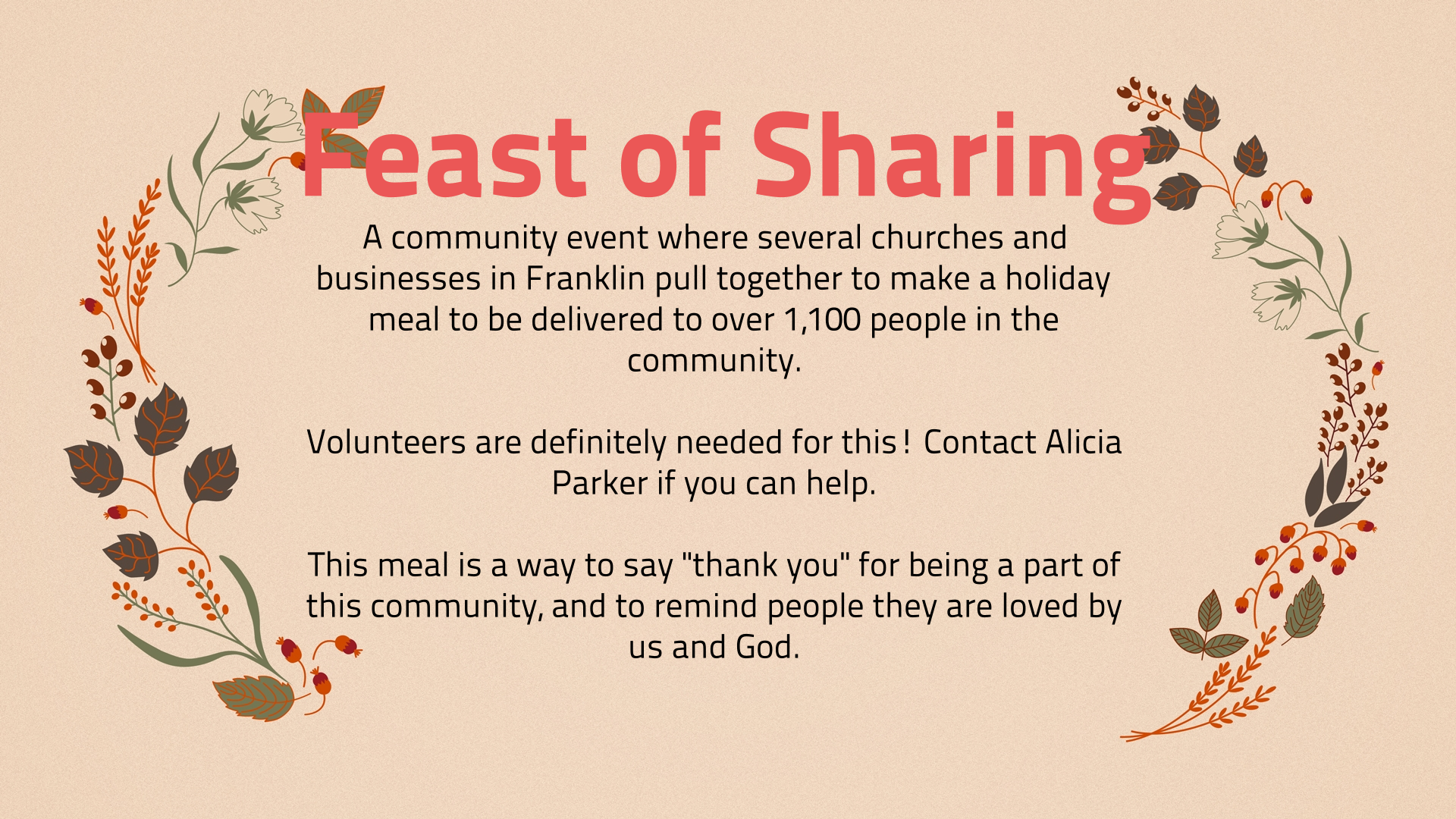 Feast of Sharing
Saturday, December 4th  •  7:30 am – 3:00 pm (CST)
First Saturday in December every year
A community event where several churches and businesses in Franklin pull together to make a holiday meal to be delivered to over 1,100 people in the community.
Volunteers are definitely needed for this! Contact Alicia Parker if you can help.
This meal is a way to say "thank you" for being a part of this community, and to remind people they are loved by us and God.