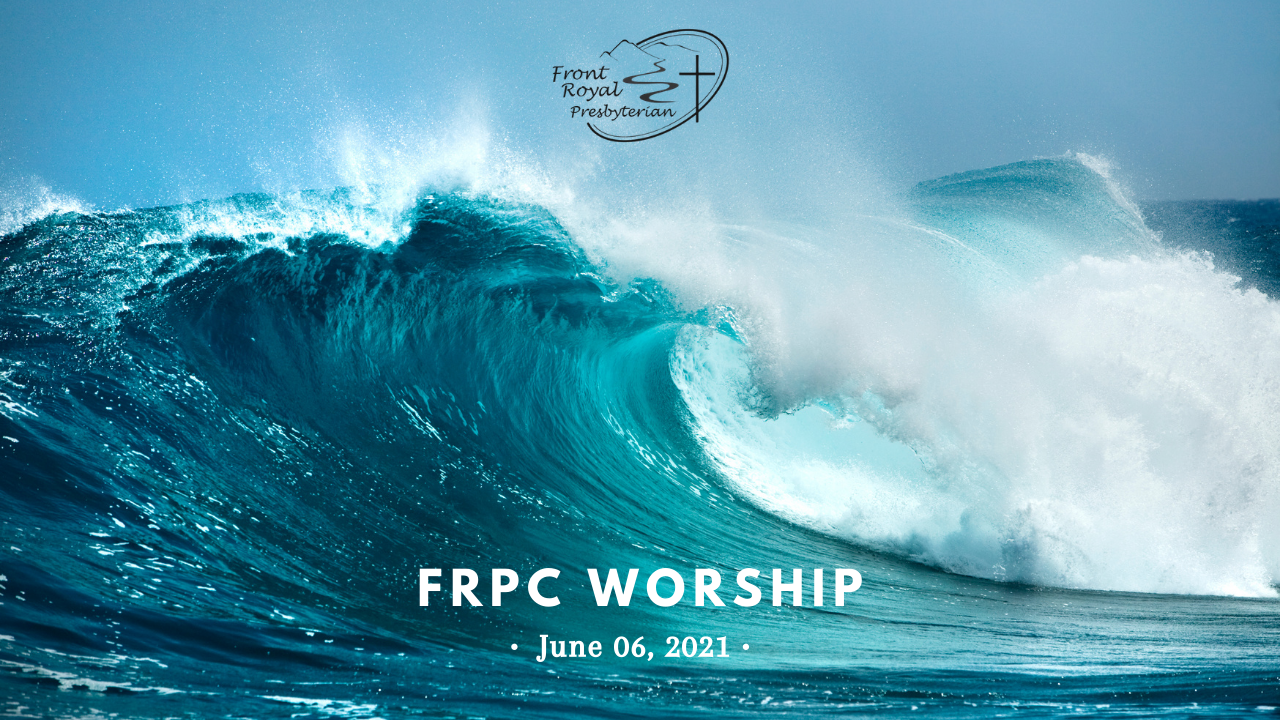 Front Royal Presbyterian Church (VA)
Virtual Service- June 6, 2021
Virtual Service-June 6, 2021
Prelude Let Us Talents and Tongues Employ Mark Sedio 🎼
Welcome and Announcements 👋
Gathering Wind Who Makes All Winds that Blow 🎼
Call to Worship 🙌
We come to you, O God, to thank you for what is good.
We come to you, O God, to cry out for what is wrong.
We come to you, O God, to ask for help and restoration.
We come to you, O God, with aching hearts and glad souls.
Let us worship God.
Call to Confession
Since the Garden, God has been calling to us, "Where are you?"
Since the Garden, humans have been hiding in shame.
Let's stop hiding and bring our sins to light.
Prayer of Confession 🙏
Our God, you created the world and called it good.
You created man and woman in your image
and called them very good.
But we have been deceived by half-truths and false promises.
We have tasted temptation and it is bitter in our mouths.
We thought our desire for forbidden fruit would bring us wisdom,
but it brought us only the curse of pain and death.
Please cover us in your love.
Take away our sin.
Restore our relationship with you, our God.
Response to Confession O Holy Spirit, Root of Life 🎼
Assurance of Pardon Remembering Our Baptism 💦
Time with Young Believers 🧒🏼👦🏻
Call to Offering
You may give online at tithe.ly.com or mail a check to the office. You may also check the website for a multitude of volunteer opportunities that are safe and little to no contact.
Prayer of Dedication 🙏
Doxology 🎼
Scripture 2 Corinthians 4:13-5-1 ✝️
Anthem We Meet You, O Christ Fred Kaan/Basque Carol/
George Mims🎼
Pastoral Prayer 🙏
Hymn Let Us Talents and Tongues Employ 🎼
Scripture Genesis 3:8-24 ✝️
Message
Invitation to the Table
Words of Institution
Communion of God's People 🍷🥖
Benediction
Sending Shalom Chaverim 🎼
Postlude Postludium Flor Peeters 🎼
Let us get to know you!
Please take a moment to send us your information so that we may stay connected with you. Your information is carefully managed and protected.
How did you hear about us?