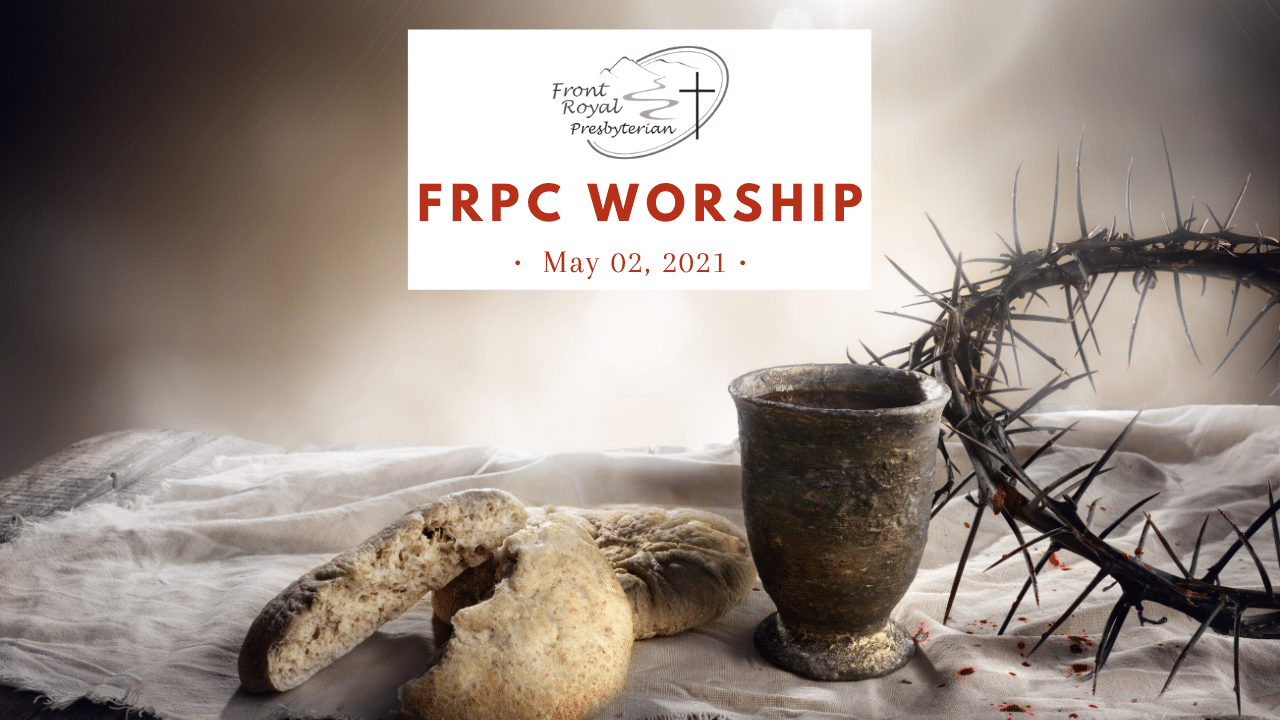 Front Royal Presbyterian Church (VA)
Virtual Worship- May 2, 2021
May 2, 2021
Welcome & Announcements 👋
Prelude Abide with Me Franklin D. Ashdown🎼
Call to Worship
We are branches, rooted in the vine of Christ.
We come because we seek to abide in Christ.
The branches that remain in the vine bear much fruit.
We come because we long to be spiritually vibrant, alive, productive.
If we abide in Christ, then Christ's words will abide in us.
We come because we strive to be faithful disciples.
We gather for worship now to the glory of the One God:
Creator, Redeemer, Sustainer.
May we grow wildly as God tends us lovingly.
Prayer of Confession 🙏
We thank you, gracious God, for Jesus Christ the true vine, with his roots eternally grounded in you.
Please forgive us for the occasions when
we have been the ones to introduce disease into the vine,
preferring it's contamination to the vigor of health.
Forgive us for neglecting to draw deeply on the sap of Life,
for our tendency to wander instead of growing on the framework you provide,
for being content, and sometimes even proud of, a few sparse or undersized fruits,
for the apathy which lets us to go through some seasons without bearing any fruit.
Have mercy on us. Heal our diseases, discipline and train our wandering tendrils, prune our unfruitful branches and cut away our diseased ones. May we remain in Christ and he in us, through all the changing seasons of life. Let us delight in bearing the fruits of love which are our true purpose and joy. For your Name's sake. Amen!
Silence
Assurance of Pardon 💦
Time with Young Believers
Call to Offering
Prayer of Dedication 🙏
Anthem You Satisfy the Hungry Heart Omer Westendorf/
Robert E. Kreutz 🎼
Scripture: John 15:1-8 📖
Hymn We Know that Christ is Raised 🎼
Message
Invitation to the Table
Words of Institution
Communion of God's People 🥖🍷
Benediction
Sending Alleluia (Honduran) 🎼
Postlude Come, Thou Fount of Every Blessing Wilbur Held🎼
Let us get to know you!
Please take a moment to send us your information so that we may stay connected with you. Your information is carefully managed and protected.
How did you hear about us?