May 2019
Six Stress Stripping Secrets of EASTER
Sam Stone
BBC published a survey result showing that a quarter of Christians in Great Britain don't believe in the resurrection of Jesus Christ. Rasmussen Poll also reported that only three quarters of Christians in the United States believe in the resurrection of Jesus Christ. So, it's about same percentage.
Some Christians just feel embarrassed to admit something that can't be proven scientifically, but they forget that the majority of the scientists in the world are Christians. The younger scientists today are more tolerant to mysteries because of the growing mysterious fields of new science, such as Quantum Physics. The humility of scientists today comes from realizing that the more we know the more we don't know.
Some people are able to use the CSI method to prove that resurrection did happen.
However, I have a very simple way to prove to myself that resurrection did happen. It is the calendar we use all over the world. Today is April 21, 2019. It means it has been 2019 years from the time of Jesus Christ. If resurrection did not happen, who cares about a poor rabbi from a small town of Nazareth, who was crucified as a criminal at the age of 33?
Only some earthshattering event could put him at the center of human history. Easter divided human history into two parts—BC and AD, or to be politically correct—BCE and CE. Whichever you use, it still marks human history based on what happened on Easter.
There is no other single event that has made so big an impact on human history as the resurrection of Jesus Christ. Nothing comes close.
So, every time I look at the calendar, I see the miracle, and I believe in the resurrection of Jesus Christ.
Every time you put down your signature, you make a reference to his resurrection with a date next to your signature. Even those who don't believe in him has to make this reference. It's a "You can run but you can't hide" situation.
Someone may run from the absurdity of the resurrection, but they cannot hide from the ubiquitous and powerful impact of Easter. A reasonable person would have no choice but to embrace the resurrection of Jesus Christ just by observing this consequential impact that changed the world forever.
Some people might ask, "What does this big event in history mean to me then?" The generation today likes to ask, "What's in it for me?"
There are six life changing gifts you can claim from Easter. I call them Six Stress Stripping Secrets. Using EASTER as an acrostic, here are a brief description of these gifts:
Eternity
Resurrection of Jesus Christ gives us a glimpse of eternity. You will not see the world the same again when you claimed this gift. Life becomes extremely short through the lens of eternity. All the complaints about life becomes trivial. All the bickering and fights in our society become vanity. All the stress and suffering of life becomes insignificant.
It also means that your actions could have eternal impact because life just doesn't end here and now.
The Bible says, "Those who believe in him, may have eternal life." It's a stress reliever when you look at life from the eternal perspective.
Advantage
There is a big advantage of belonging to a family with 2.2 billion members around the world. Wherever you travel around the world, you will always find a brother or sister providing you with help and hospitality. Of course, not every sibling is a friendly one, just like any family, but from 2.2 billion, you always have someone to lean on.
Evelyn likes to tell me about her trip to Mexico. As soon as he found out that she was a Christian, the taxi driver was so joyful and took her to his home and introduced her to his family. She was once in Hong Kong without speaking a word of Chinese, but she felt completely at home when she found a church to attend.
I have a few incidents in my life when I got stuck in a foreign country. There were always some Christians who lent me a hand like a brother of their own.
Most importantly, even in your most lonely state, you have the Creator of the universe as your parent for counsel and comfort. You have an advantage as a child of God, and you feel like a prince or princess.
So, claim this gift of Advantage because it's a big stress reliever to know that wherever you go, or whatever happens, you are in good hands. It gives you a sense of assurance and certainty.
Surprises
Human beings are made to enjoy surprises. Your life needs certainty to feel secure, but it also needs some variety to add some flavors to life. Sometimes we need some surprises to have fun.
Children love surprises, don't they? Have you ever played hide-and-seek or peekaboo with little children? It's a lot of fun. Even as adults, you hunger for surprises. Otherwise, life can be quite boring and stressful. Surprises change your focus away from the stressful world.
Easter is all about surprises. Mary Magdalene was surprised to see Jesus in the garden next to the empty tomb. The disciples were totally surprised to see their teacher again. Being part of the Easter family means you will encounter many pleasant surprises and miracles beyond your imagination, including many blessings in disguise.
Claim this gift of surprises and let your stress evaporate.
Transformation
Easter did not just end with surprises. It is life-transforming. The disciples, who behaved like cowards hiding from the scene of crucifixion, were transformed into heroes that risked their lives to spread the good news of Easter. Their transformation is a strong evidence of the resurrection of Jesus Christ.
The Bible says, "So if anyone is in Christ, there is a new creation: everything old has passed away; see, everything has become new!" (2 Co 5:17). When you claim this gift, you will have a new life, transformed from the state of a victim to a victor.
No stress will overcome you because your ego is crucified with Christ and you are living an egoless life. An egoless person is not affected by stress.
Empowerment
Not only that your life will be transformed when you belong to the people of Easter, you will be empowered to transform the world around you.
There are many problems around us that you might feel powerless to do anything about, but Easter promised a gift of power to those who claim it. Paul said, "I can do all things through him who strengthens me." (Php 4:13).
Recent statistics show that 90% of the doctor's visit are for stress related problems. Can you believe that. Our world is overcome by a new Oppressor called Stress.
You are empowered to make a difference in this world by delivering the good news to set people free. In fact, when you have a calling, a life mission, you are less likely to be stressed out because your focus is not on yourself, but on a higher calling.
Reunion
One of the sources of stress and suffering of life is separation. We separate because of broken relationships. We separate because of death. We separate because of misunderstanding.
We will all be reconciled and reunited in the presence of God and live happily ever after because of Easter. It is not a fairy tale; it is the truth.
Claiming this gift will relief all our separation anxiety. Knowing that all relationships will be reconciled one day is a big stress reliever. On that day of reunion, love would have overcome hatred, peace would have overcome violence, joy would have overcome misery.
It's not a wishful thinking, and it's not cheap. Jesus Christ has paid a great price to make this happen. He gave his life to redeem us from the stresses and sufferings of this world. Receiving him as Lord and Savior, you will get all these six gifts of Easter as bonus.
This Easter, make sure you claim these six greatest gifts and be liberated from the enslavement of stress.
Grace and peace to you all. Amen!
TRINITY NEWS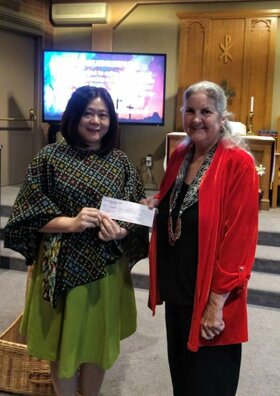 L: Sophie Stone, Myanmar Mission Director (Sagaing 2019), Alliance For Smiles
R: Elder Karen Daeschler, Trinity Presbyterian Church, Ridgewood, NJ
On behalf of Trinity Family, Elder Karen Daeschler donated $500 for Alliance For Smiles to benefit the cleft lips and cleft palates patients around the world.
Alliance For Smiles' mission is to repair children's broken smiles by providing free comprehensive treatment for cleft lip and palate anomalies in underserved areas of the world.
KRITZLER'S KORNER WORDS TO LIVE BY:
*The secret of getting ahead is getting started.
*The most painful wound is a stab of conscience.
*About the only thing you do on a shoestring nowadays is trip.
*A diet is what you keep putting off, while you keep putting on.
*The family is one of nature's masterpieces.
*Genius begins great works, labor alone finishes them.
*To belittle is to be little, and to be grateful is to be great.
*The greatest remedy for anger is delay.
*A pessimist sees the difficulty in every opportunity; an optimist see the opportunity in every difficulty. ~ Winston Churchill
*Sympathy is never waster, except when you give it to yourself.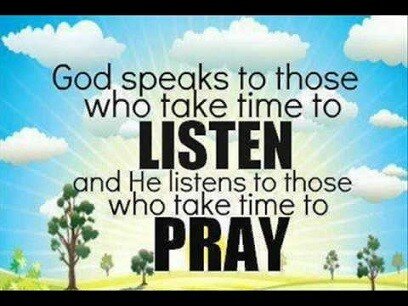 National Day of Prayer - May 2nd
"Bless the Lord, O my soul, and all that is within me, bless his holy name." Psalm 103:1
May we remember thanksgivings in our prayer life.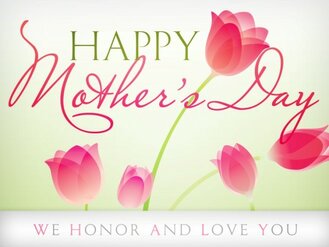 God poured some of His heart into mothers. From creativity, to teaching, correcting, protecting, counseling, challenging, to comforting, nourishing and nurturing, celebrating you, forgiving and forgetting every sin, listening to troubles – even into late evening hours, even sacrificial unselfish generosity.
Strength and dignity are her clothing, and she laughs at the time to come. She opens her mouth with wisdom, and the teaching of kindness is on her tongue. She looks well to the ways of her household, does not eat the bread of idleness. Prov. 31:25-27
Thank you Mom!!!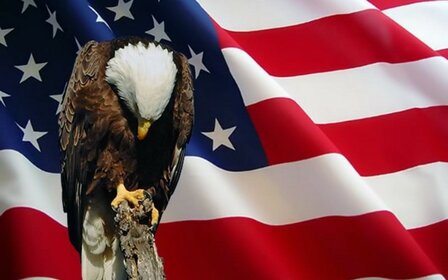 No one has greater love than this, to lay down one's life for one's friends. John 15:13
Memorial Day is a US federal holiday acknowledged annually on the final Monday of May to remember and honor the men and women who died while serving US. It is formerly known as originating around 1861 as Decoration Day for placing flowers and flags at gravesites of specifically Confederate soldiers after the Civil War. Originally it was for the Armed Forces only.
In July 1913, veterans of the United States and Confederate armies gathered in Gettysburg to commemorate the fifty-year anniversary of the Civil War's bloodiest and most famous battle claiming more than 600,000 lives.
By the 20th century, Memorial Day (first coined in 1882) had been extended to honor all Americans who have died while in the military service. It wasn't until 1967 that "Memorial Day" would be the official name by federal law.
On this Memorial Day weekend, we want to take a moment to remember all of those who have given their lives for our country. Our gratitude, our appreciation, our respect – it pales in light of the sacrifices they have made.
Let us appreciate our freedom, and join the battle for freedom in our prayers, votes, petitions, and as living examples that we do not lose any of the freedom and equities they have given their lives for.

Food Donations
We delivered 119 lbs. of food (including 2 hams) to The Center for Food Action in April. That places us at 429 lbs. for the year which is on a good pace and very close to our donations for the past few years.
Proverbs 22:9 "A generous man will himself be blessed, for he shares his food with the poor." So let's keep up our sharing ways and keep the food coming. So many people depend on it.
Keep it coming!!!

HAPPY BIRTHDAY
8 – Kevin Possehl
15 – Tabby Saour
17 - Pui Law
20 – Debbie (Daeschler) Tortora
21 – Anthony Celini
23 – Marilyn Johnson
30 – Kathy Kritzler
31 – Nancie Celini
HAPPY ANNIVERSARY
7 – Tom & Lucy Ott
12 – Harold & Julia Mah
30 – LTC Douglas & Diane (Haug) Moore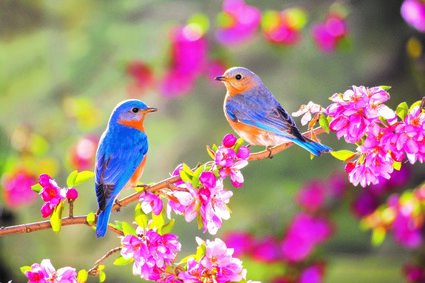 MAY EVENTS
May 02 National Day of Prayer
May 02 9:30 am Small Group Bible
May 03 4:30 pm Yoga – Chair
May 03 5:45 pm Yoga – Mat
May 04 10:30 am Yoga – Workshop
May 05 9:00 am Third Sunday of Easter
May 05 10:00 am Sophie's Myanmar Presentation
May 05 11:00 am Chinese Bible Study
May 07 10:00 am Women's Association
May 12 Mother's Day
May 12 9:00 am Fourth Sunday of Easter
May 12 11:00 am Chinese Bible Study
May 15 12:00 pm R.O.M.E.O.s
May 16 9:30 am Small Group Bible
May 17 4:30 pm Yoga – Chair – CANCELED
May 17 5:45 pm Yoga – Mat – CANCELED
May 19 9:00 am 5th Sunday of Easter
May 19 11:00 am Chinese Bible Study
May 19 2:00 pm Dellridge Nursing Home
May 26 9:00 am 6th Sunday of Easter
May 26 11:00 am Chinese Bible Study
May 27 Memorial Day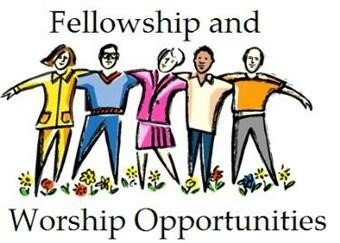 Dellridge Nursing Home
Our worship service at Dellridge this month will be on Sunday, May 19 at 2:00pm. Please join us for a half hour of song and praise. The residents really appreciate it and look forward to their worship service.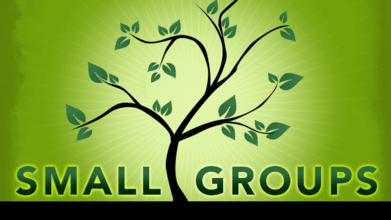 WEEKLY GROUPS
Morning Bible Study - Meets on the First and Third Thursday of the month at 9:30 a.m. at the home of the Dennehy's. We are now studying the Gospel according to Luke. For more information, call Sam at 551.333.1133.
Chinese Bible Study – meets every Sunday at 11:00 am in the McClure Room upstairs next to Sam's office.
Prayer Group Please ask Sam about upcoming prayer groups. The prayer of the righteous is powerful and effective. James 5:16
Just Breathe - Yoga with Nancie
Chair Yoga and Mat Yoga classes has restarted. Chair Yoga 4:30 – 5:30 pm & Mat Yoga 5:45 – 6:45 pm.
Will meet on Fridays on specific dates in the Minema Room. Please come 15 minutes early to first class to register. For Additional Information Please Call: Nancie at: 914-393-0244 or 1396
MONTHLY GROUPS
Women's Association
Meets monthly (except in January) on the 1st Tuesday at 10:00 a.m. and different location each time.
May's meeting will be held on Tuesday, May 7th at 10:00 am. We will continue our study of God's Promise. This lesson focuses on God is with us when we seek him. Please join us in prayer, study and fellowship.
Will be held at the home of Ann Schlmamp, 320 South Drive, Paramus, NJ 07652. Bring your lunch, dessert and coffee will be provided by our hostesses.For inquiry; call Ann Schlamp at (201) 265-7187.
R.O.M.E.O.'s (Retired Old Men Eating Out)
Meets at noon at Applebee's Restaurant located in
the Fashion Center of Paramus on the 3rd Wednesday of the month. Join us Wednesday, April 17th at 12 pm for fellowship and breaking of bread (or steak). ** All men are welcome.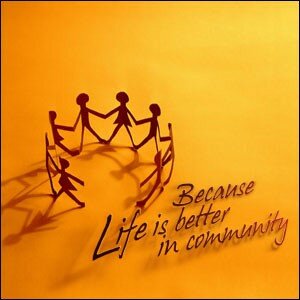 Faith is futile without fruit! Let's cultivate a fruitful life together!
Our address is: 722 E Ridgewood Ave, Ridgewood, New Jersey