March 2019
How to Handle Hardship - Sam Stone
Some psychologist says Jesus is mentally ill because of his outlandish teachings like this.
"Blessed are you when people hate you, and when they exclude you, revile you, and defame you on account of the Son of Man. Rejoice in that day and leap for joy." (Lk 6:22–23b). At one point, even his own family thought that Jesus was "out of his mind" (Mark 3:21). How could anyone with the right mind teach us to "leap for joy" during hardships?
However, what the psychologists say becomes irrelevant if we understand what Jesus is really talking about and find it practically useful for your life. The truth is, he is teaching you how to keep your mind healthy when you go through a hardship.
A hardship can take a toll on our body, mind, and spirit. If you don't know how to handle, it can cost you your health, relationship, leadership, your business, or whatever you strive for. It's like a poisonous sting on your motivation, ambition, love, and happiness.
My father was imprisoned in Burma for being a Christian philanthropist. Even though he was very resilient, his grief against the injustice had taken a serious toll on his health for years after his release. For the rest of his life, he struggled with the symptoms of PTSD-Post Traumatic Stress Disorder.
Hardships are not easy to cope with especially when it is unjustly hurled against you. If you are doing the right things, you expect good things in return. However, life just doesn't work that way. Karma is not always true in this fallen world. Not everything that goes around comes around. We wish it does.
You've heard the saying, "No good deed goes unpunished." It sounds cynical, but when it falls on you, how would you handle it? Would you let the poison after the hardship continue to destroy your body, mind, and spirit?
You know that a snake bite doesn't kill you; it just leaves a couple of fang marks on your body, but it's the venom that is left in your body that eventually kills you. A hardship is like a snake bite. You must get rid of the venom immediately.
Now, you see why Jesus is making a lot of sense because rejoicing in hardship squeezes the venom out. It's the only way to fight the destructive nature of hardship. It's the best antidote against the poison of evil and injustice. You can stop the venom from killing you by a leap of joy at times like that.
When you rejoice in hardship, you throw a hard blow against the devil that expects you to be pinned down and suffer forever. You show him your resilience and endurance with a leap of joy. This is what those psychologists may never understand because they diagnose from a lower level of consciousness.
The Apostle Paul said, "Rejoice in the Lord always: and again I say, Rejoice." (Philippian 4:4). Do you know where he said this? He was in prison at that time. He put Jesus' teaching into practice, and he wants you to do the same.
Let us all put it into practice. Leap for joy!
Until we meet again, keep cultivating a fruitful life because faith is futile without fruit. Amen!
Lenten Supper Series Journeys of Faith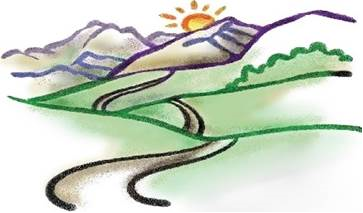 Join us at 6:00 p.m. on Wednesdays in the church dining room for a simple supper followed by a brief worship service. During worship, a member of the First Pres or Trinity Presbyterian faith community will share a portion of his or her faith journey. The evening will conclude promptly at 7:00. MaryEllen Castaldo will provide a Lenten children's activity during worship. Sign up on Sunday or call the office by 1:00 p.m. Monday (201.652.2504) to let us know you're coming.
Date Speaker Preparing the Meal
3/13 Anita Hutton Board of Deacons
3/20 MaryEllen Castaldo Growth Committee
3/27 Tom Ott First Pres Session
4/03 Sam Stone Christian Ed Committee
4/10 Tom Carozza Trinity Presbyterian
Come and receive food for body and soul.
One more thing: Bring a friend!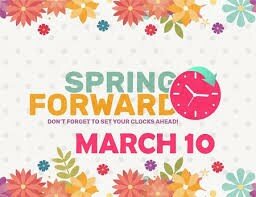 Kritzler's Korner Words to Live By:
You cannot use your friends and have them too.
Friendship, like mortality of the soul, is too good to be believed. ~ Emerson
We should forgive, and then forget what was forgiven.
Love – that has nothing but beauty to keep it, but good health, is short-lived.
Constant use will wear away anything – especially friends.
Life is not remembered by the number of breaths we take, but by the moments that take our breath away.
The worst place to live is beyond your means.
To be rich in friends is to be poor in nothing.
A friend is a speaking acquaintance who also listen.
When you talk, you learn nothing; when you listen; you learn what others know.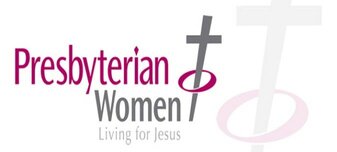 March is Women's History Month
Queen Esther was bold in her efforts to convince the King to spare the Jewish people. In fact, her uncle Mordecai encouraged her that "it was for a moment like this" that she became a part of the royal family. (Esther 4:14)

Food Donations
John Bunyan, the 17th clergyman and author of "Pilgrim's Progress" once said "You have not lived today until you have done something for someone who can never repay you."
Our food donations certainly qualify for that statement. We collect our weekly food offerings without any expectation of getting anything in return or even any recognition for having done so.
That is the selfless love that God asks us to live by.
In February we delivered 92 lbs. of food to The Center for Food Action which keeps us on course for another 1000 lb. year.
March is often a slow month for food donations, but this year there are 5 Sundays in March. So let's make it a special month.

HAPPY BIRTHDAY
1 – David Possehl
11 – Marc Dennehy
21 – Ann Schlamp
23 – Peggy O'Hagan
25 – Jeffrey Don
MARCH EVENTS
Mar. 03 9:00 am Transfiguration Sunday
Mar. 03 11:00 am Chinese Bible Study
Mar. 05 10:00 am Women's Association
Mar. 06 7:00 pm Ash Wednesday Service
Mar. 07 9:30 am Small Group Bible Study
Mar. 08 4:30 pm Yoga - Chair
Mar. 08 5:45 pm Yoga - Mat
Mar. 10 9:00 am First Sunday in Lent
Mar. 10 11:00 am Chinese Bible Study
Mar. 13 12:00 pm Lenten Supper Series
Mar. 17 9:00 am Second Sunday in Lent
Mar. 17 11:00 am Chinese Bible Study
Mar. 17 2:00 pm Dellridge Nursing Home
Mar. 20 12:00 pm R.O.M.E.O.S
Mar. 20 12:00 pm Lenten Supper Series
Mar. 21 9:30 am Small Group Bible Study
Mar. 24 9:00 am Third Sunday in Lent
Mar. 24 11:00 am Chinese Bible Study
Mar. 27 12:00 pm Lenten Supper Series
Mar. 29 4:30 pm Yoga - Chair
Mar. 29 5:45 pm Yoga - Mat
Mar. 31 9:00 am Fourth Sunday in Lent
Mar. 31 11:00 am Chinese Bible Study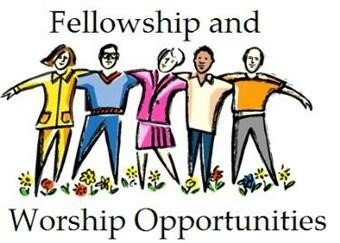 Dellridge Nursing Home
The third Sunday in March is the 17th, St. Patrick's Day. Please join us at Dellridge from 2:00 – 2:30 for a brief worship service and help us "live it up" with the residents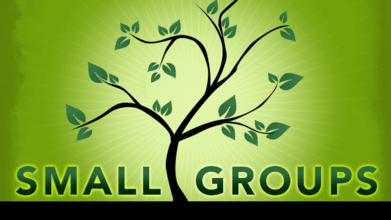 WEEKLY GROUPS
Morning Bible Study - Meets on the First and Third Thursday of the month at 9:30 a.m. at the home of the Dennehy's. We are now studying the Gospel according to Luke. For more information, call Sam at 551.333.1133.
Chinese Bible Study – meets every Sunday at 11:00 am in the McClure Room upstairs next to Sam's office.
Prayer Group Please ask Sam about upcoming prayer groups. The prayer of the righteous is powerful and effective. James 5:16
Just Breathe - Yoga with Nancie
Yoga - Chair 4:30 – 5:30 pm & Yoga - Mat 5:45 – 6:45 pm classes has restarted.
Will meet on Fridays on specific dates in the Minema Room.
Please come 15 minutes early to first class to register.
For Additional Information Please Call: Nancie at: 914-393-0244 or 1396
MONTHLY GROUPS
Women's Association meets monthly (except January) on the first Tuesday at 10:00 a.m. at a different location each time. For inquiry; call Ann Schlamp at (201) 265-7187.
We will meet on Tuesday, March 5th at 10:00 am at the Home of Karen Daeschler, 159 Garden Avenue, Paramus. Please join us for a special Lenten program presented by Karen.
We will also begin to discuss our Spring mission project. Bring along any ideas you may for this mission.
Please bring your Lunch, Dessert & coffee provided by our hostesses. Looking forward to seeing you!
R.O.M.E.O.'s (Retired Old Men Eating Out) meets at noon at Applebee's Restaurant located in the Fashion Center of Paramus on the 3rd Wednesday of the month. Join us Wednesday, March 20th at 12 pm for fellowship and breaking of bread (or steak). ** All men are welcome.
WORSHIP AT DELLRIDGE NURSING HOME Every 3rd Sunday of each month – March 17th from 2:00 -2:30 p.m. (532 Farview Ave., Paramus).
Faith is futile without fruit, join us to cultivate a fruitful life!
Our address is: 722 E Ridgewood Ave, Ridgewood, New Jersey