Summer Edition 2019
Demons and Doubts
Samuel Stone
Luke 8:26-38
What are demons? I believe none of us here have seen a demon live, other than what has been depicted by Hollywood. Some of those demon shows are quite popular, receiving four to five-star ratings, such as Walking Dead, Teen Wolf, Penny Dreadful, Salem, the Originals, to name a few.
Why do people find demon movies so fascinating? Maybe it's because each of us have some demons to fight metaphorically deep inside, and therefore we find these shows entertaining and even healing.
How about demon possession? Have you ever seen a demon possessed person? I'm sure you haven't. If we do see one today, we will assume that he or she is suffering from mental illness. We don't think in terms of demon possession by seeing strange behaviors, do we?
However, the Bible uses these terms quite often. How do we understand demons and demoniacs if we don't have instances in our society?
I've got two answers. First, some demoniacs are surely the equivalent of what we called psychosis today. Officially, there are 297 diagnosable mental illnesses today, according to DSM-5--the 5th edition of the Diagnostic and Statistical Manual of Mental Disorders.
Jesus has the power to heal physical illnesses, so it's not surprising to see him healing mental illness. However, is a demoniac merely a mentally ill person? Could they be spiritually ill as well?
The second answer is that some demoniacs are spiritually ill persons. If we look at the scripture lesson from Luke 8:26-38, it says in verse 27 that "a man of the city who had demons met him." Then, verse 29 says, "Jesus had commanded the unclean spirit to come out of the man." It shows that another word for demons is unclean spirit.
This makes it easier for us to interpret demon possession. It's the possession by the unclean spirit. To understand that, let look at the CLEAN spirit, or the Holy Spirit. What is the outcome of the possession by the Holy Spirit? We bear the fruit of the Holy Spirit—love, joy, peace, patience, kindness, generosity, faithfulness, gentleness, and self-control.
Anything that is opposite to these fruits of the Holy Spirit is that of the unclean spirit. Furthermore, if we summarize the fruit of the Spirit, we find a healthy relationship. Love, joy, peace, patience, kindness … all these nine fruits of the Holy Spirit are relational terms. If you have love, you develop healthy relationships, don't you? If you have joy, you grow healthy relationships; if you have peace, you have healthy relationships; and so on.
Therefore, the opposite of the fruit of the spirit is unhealthy relationships. The Bible says, "For a long time he had worn no clothes, and he did not live in a house but in the tombs." (v. 27b). This demoniac could not relate with people. He did not know how to dress. He had no sense of shame. He lived in the tombs. He couldn't relate with the living, but with the dead.
This proves that demon possession is a disease of broken relationships. He failed not only to relate with people, but also with God. The next verse says, "When he saw Jesus, he fell down before him and shouted at the top of his voice, "What have you to do with me, Jesus, Son of the Most High God? I beg you, do not torment me" (v. 28).
He knew that Jesus is the Son of the Most High God, but he didn't want anything to do with him. He was living in broken relationships with people and with God.
This case of demon possession is the worst case recorded in the Bible. Jesus then asked him, "What is your name?" He said, "Legion"; for many demons had entered him. (v. 30).
A legion is a unit of about 5,000 soldiers in the ancient Roman army. That means he has about 5,000 demons in him. How do we interpret this scenario?
The word "devil" means "doubt." I won't go through the entire etymology of this word, but if you just remember the word "devil" mentioned in the Bible means "doubt," you will find it easier to interpret the Bible whenever it talks about the "devil" or "demons." Demons are the minions of the Devil. So, you can interpret them as little doubts under the big doubt.
In the Garden of Eden, the Devil simply cast doubts on Eve and the history of the broken relationships of humanity began. Doubt produces anxiety and anxiety brakes relationships. Sin is manifested in broken relationships—nothing more, nothing less.
You can say, this demoniac has 5,000 doubts in his head, making him unable to relate with people. How did these demons or doubts enter him? We don't know because the Bible did not mention it. It maybe because he was mistreated by some peers or adults. Each mistreatment by people implants a doubt in us against humanity, and even against God.
It maybe because he was abused by the gentiles. The Gerasenes is a gentile region. There were swine herds around. The Jews don't herd swine. After the demons went into the swine, the people asked Jesus to go away because they were afraid of being punished by the gentile swine owners. This hinted a situation that these Jews might have been living under the oppression by the wealthy gentiles who put unclean animals in their neighborhood.
The fact that Jesus redirected the demons into the swine also implies that drowning of those swine might be a healing process for the demoniac. Maybe this young man was abused by the swine owners, and many other situations that made him lose hope and trust in humanity. Metaphorically, we can say that his spirit has been wounded by about 5,000 bullets.
After all, it doesn't matter how this demoniac became a demoniac. The spiritual fact is that he had developed a severe case of broken relationships. He couldn't relate with people, he lived in the tombs, he couldn't relate with God even though he knew Jesus was the Son of the Most High God.
Can you imagine? A person who knows the Most High God cannot and does not want to have anything to do with Him? Can you imagine how much pain he must have? How much doubt he must have?
He might be thinking, "God, I am so broken and sinful, I don't deserve you. You and I are worlds apart. You are holy, but I am unclean. I am too sinful to be forgiven. I know you are the God of grace and mercy, but I don't deserve you."
You know, I have seen people like this. Someone told me that his uncle refused to become a Christian and the excuse was, "I am a businessman, and I have to cheat and trick people in the business dealings. I can't be a Christian. I am too sinful to be one."
Many people in this world think they are too messed up to be forgiven, so they refuse to come to church. They feel they are too dirty to enter the holy place.
This story also forces us to review our own lives, particularly our relationships with people and with God. Of course, we are far better than this demoniac. The fact that we can come to church and seek fellowship with people and with God means we are not as broken as he is.
However, even though we don't have 5,000 demons, we might have a few. How can you find out? Review your relationships. I have told you that there are certain relationships in my life that are too broken to reconcile. They are my demons that need to be cast out.
My worst enemy recently reached out to me on Facebook with a friend request. I can't yet decide which button to click, "Confirm" or "Delete." I was repeatedly abused by her when I was young. I don't think she feels any remorse.
Some people might say, how comes, as a pastor, you still have people that you can't reconcile? I understand some people prefer to see me as a saint. However, I don't think pretension and hiding your skeleton in your closet is a healthy solution. I confess my struggles so that you don't shy away from exposing your own demons because only through exposing them, Jesus can cast them out for you.
Some broken relationships are subtle, not as serious as abusive relationships. Still, the force behind all these broken relationships is--again remember--doubt. Doubt produces anxiety and anxiety breaks relationships, overtly, or covertly; slowly or surely.
This story also has a unique ending. Usually, Jesus allow people like this follow him, but when this recovered demoniac begged Jesus to let him follow him, Jesus sent him away, saying, "Return to your home, and declare how much God has done for you."
He listened to Jesus and did as Jesus commanded him. He is more useful as a witness in this gentile region than in the Jewish regions that Jesus usually traveled.
What a contrast! Previously, he didn't want anything to do with Jesus, but now he wanted to follow him and declare how much God has done for him. It's a beautiful ending.
In the same way, we can also have a beautiful ending when all the demons of doubts are cast out.
Let us cast away the doubts, have faith, and cultivate a fruitful life and healthy relationships. Amen!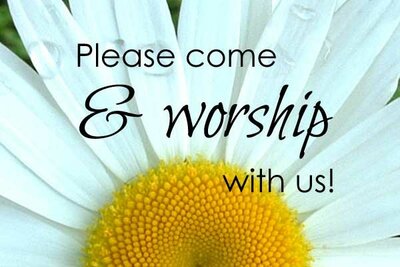 First Pres, West Side & Trinity
will have a Joint Worship Service on
Sunday, August 11 – 10:00 am
at First Pres – Sanctuary
After Worship First Pres & Trinity will be hosting a potluck picnic
Volunteers are Needed to bring Salad & Side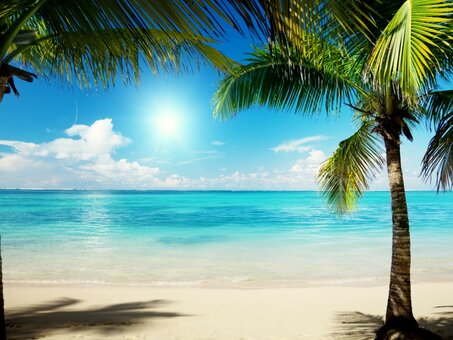 Pastor Sam will be on
Vacation in August
-
Joint Worship Service with
First Pres & Trinity on 8/18 & 8/25
at 10:00 am – Sanctuary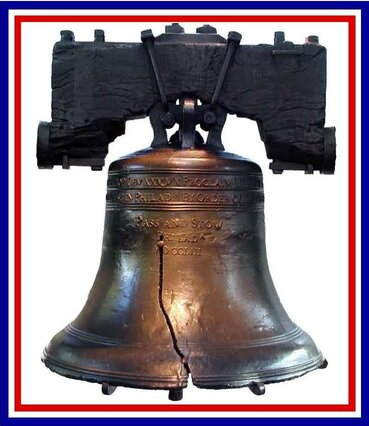 The Liberty Bell
The bell arrived in Philadelphia on September 1, 1752 but was not hung until March 10, 1753.
Tradition tells of a chime that changed the world on July 8, 1776, with the Liberty Bell ringing out from the tower of Independence Hall summoning the citizens of Philadelphia to hear the first public reading of the Declaration of Independence by Colonel John Nixon.
The Pennsylvania Assembly ordered the Bell in 1751 to commemorate the 50-year anniversary of William Penn's 1701 Charter of Privileges, Pennsylvania's original Constitution. It speaks of the rights and freedoms valued by people the world over. Particularly forward thinking were Penn's ideas on religious freedom, his liberal stance on Native American rights, and his inclusion of citizens in enacting laws.
The Liberty Bell gained iconic importance when abolitionists in their efforts to put an end to slavery throughout America adopted it as a symbol.
As the Bell was created to commemorate the golden anniversary of Penn's Charter, the quotation "Proclaim Liberty throughout all the land unto all the inhabitants thereof," from Leviticus 25:10, was particularly apt. For the line in the Bible immediately preceding "proclaim liberty" is, "And ye shall hallow the fiftieth year."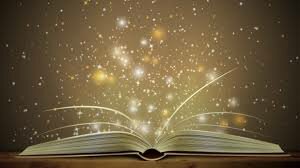 KRITZLER'S KORNER WORDS TO LIVE BY:
The difference between genius and stupidity – is that genius has its limits.
When somebody tells you nothing is impossible, ask them how to get off a mailing list.
The things that count the most in life are things that can't be counted.
It's hard to climb the ladder of success with your hands in your pockets.
The best way to wake up with a smile on your face is to go to bed with one already there.
When you give until it hurts, it makes you feel good.
Kind words cost little yet they accomplish much.
You can never make your dreams come true by oversleeping.
Personality can open doors, but only character can keep them open.
Age is a high price to pay for maturity.
Optimists are wrong just as often as pessimists, but they have a lot more fun.
A friend is someone who reaches for your hand but touches your heart.
I can keep a secret, but those I tell it to never can.
Nostalgia - life in the past lane.
It's okay to cry when there's too much on your mind – the clouds rain too when things get heavy.
SUMMER 2019
JULY EVENTS
July 04 *** Independence Day ***
July 05 4:30 pm Yoga - Chair
July 05 5:45 pm Yoga - Mat
July 07 9:00 am Fourth Sunday after Pentecost
July 07 11:00 am Chinese Bible Study
July 12 4:30 pm Yoga - Chair
July 12 5:45 pm Yoga - Mat
July 14 9:00 am Fifth Sunday after Pentecost
July 14 11:00 am Chinese Bible Study
July 18 9:30 am Small Group Bible
July 21 9:00 am Sixth Sunday after Pentecost
July 21 11:00 am Chinese Bible Study
July 21 2:00 pm Dellridge Nursing Home
July 26 4:30 pm Yoga - Chair
July26 5:45 pm Yoga – Mat
July 28 9:00 am Seventh Sunday after Pentecost
July 28 11:00 am Chinese Bible Study
AUGUST EVENTS
Aug. 04 9:00 am Eighth Sunday after Pentecost
Aug. 04 11:00 am Chinese Bible Study
Aug. 11 Ninth Sunday after Pentecost
Aug. 11 10:00 am Joint Worship Service w/First
Presbyterian, West Side & Trinity
Aug. 11 11:00 am Joint Picnic w/ First Presbyterian,
West Side & Trinity
Aug. 11 11:00 am Chinese Bible Study
Aug. 18 Tenth Sunday after Pentecost
Aug. 18 10:00 am Joint Worship Service w/First
Presbyterian & Trinity
Aug. 25 Eleventh Sunday after Pentecost
Aug. 25 10:00 am Joint Worship Service w/First
Presbyterian & Trinity

CELEBRATIONS
JULY
Happy Birthday
6 – Matthew Haug
11 – Kailee Stone
12 – Thord Johnson
13 – Mei Chin
13 – Harry Tsang
15 – Bill Possehl
16 – Kelly Possehl
25 – Clarence Stone
31 – Isabella Moore
Happy Anniversary
6 – Gordon & Joan Fraser
8 – Philip and Pui Law
21 – Glenn & Pam Haug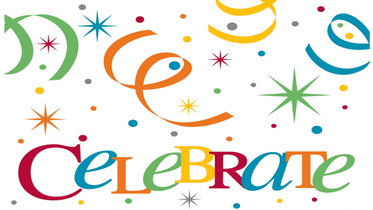 AUGUST
Happy Birthday
19 – Andrew Kritzler
23 – Deborah Saour
24 – Gail Possehl
Happy Anniversary
19 – Tony and Nancie Celini
25 – Dolph & Pat Haug
26 – Mike & Kay Dennehy

Food Donations
Mother Teresa once said – "Peace begins when the hungry are fed."
So, our food donations will not only help people fill up their stomachs, but will also aid in promoting peace in our world, one person at a time.
We collected and delivered 70 lbs. of food to The Center for Food Action in the month of June. We are now halfway through the year and are on target for another 1000 lb. + year.
July and August can be a down time for food giving but let's remember that hunger does not take the summer off plus many kids no longer benefit from their school feeding programs.
Since we will not be worshiping in the chapel during August, it is nevertheless important for us to keep the lonely basket full.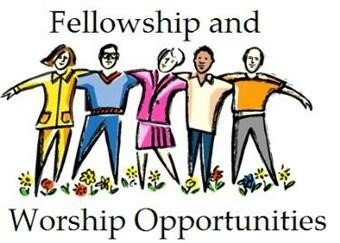 Dellridge Nursing Home
Our July worship service will be on Sunday the 21st at 2:00pm. Please join us.
There will be no Dellridge worship service in August during Pastor Sam's vacation.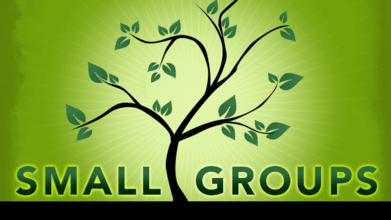 ** Chinese Bible Study and Yoga groups are meeting over the Summer. Please see future Tidings & bulletins for information on groups restart dates.
WEEKLY GROUPS
Morning Bible Study
Meets on the 1st & 3rd Thursday of the month at 9:30 a.m. at the home of the Dennehy's. We are now studying the Gospel according to Luke. For more information, call Sam at 551.333.1133. It will restart in September 2019.
Chinese Bible Study
Meets every Sunday at 11:00 am in the McClure Room upstairs next to Sam's office. It will only meet in July 2019, no Chinese Bible Study in August during Pastor Sam's vacation.
Prayer Group
Please ask Sam about upcoming prayer groups. The prayer of the righteous is powerful and effective. James 5:16
Just Breathe - Yoga with Nancie
Chair Yoga 4:30 – 5:30 pm & Mat Yoga 5:45 – 6:45 pm. Will meet in the Minnema Room. Please come 15 minutes early to first class to register. For Additional Information Please Call: Nancie at: 914-393-0244 or 1396
Remaining Class Schedule: 7/12 & 7/26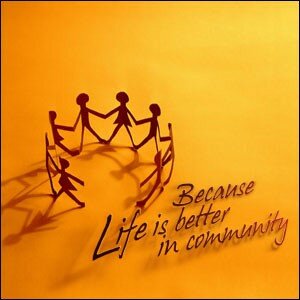 MONTHLY GROUPS
Women's Association
Meets monthly (except in January) on the 1st Tuesday at 10:00 a.m. and different location each time. For inquiry, call Ann Schlamp at (201) 265-7187.
Women's Association will not meet in July & August. It will restart in October 2019.


R.O.M.E.O.'s (Retired Old Men Eating Out)
Meets at noon at Applebee's Restaurant located in
the Fashion Center of Paramus on the 3rd Wednesday of the month. ** All men are welcome.
R.O.M.E.O's will not meet in July & August. It will restart in September 2019.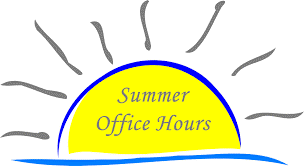 SUMMER CHURCH OFFICE HOURS ARE
MONDAY – WEDNESDAY
10:00 AM – 4:00 PM


Have a Blessed Summer!!!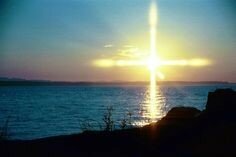 Faith is futile without fruit! Let's cultivate a fruitful life together!
Our address is: 722 E Ridgewood Ave, Ridgewood, New Jersey