October 2019
A Speeding Ticket Spiritual Reflection
Samuel Stone
Luke 16:1-13
I got a speed ticket this summer in Upstate New York while traveling to a retreat center with Sophie. We were talking about something funny, and I got carried away. When I saw the dark-brown state trooper car sitting on the highway island like my Siamese cat waiting to pounce on the prey, I slowed down immediately and moved to the right lane.
I looked in the rear-view mirror and saw the trooper started rolling from the island and came after me. I was already far ahead. I thought she didn't intend to catch me since I had been driving very slowly following a truck.
Still, after several minutes, she came behind me and turned on the siren. I told Sophie, "Shuck, I am being pulled over." Sophie didn't notice what was happening.
The policewoman asked for my license and car registration and said, "Do you know why I pulled you over?" Of course, she knew I did, since I slowed down right in front of her. I thought my good behavior would earn her mercy.
Most police would not pull you over if you slow down when you see them because they prefer to catch those who are oblivious of the surroundings and those are the real dangerous drivers. This time, unfortunately, there seemed to be a campaign going on both sides of the highway.
I said to the policewoman, "Mam, I am sorry, I was just following the flow of the traffic." That's the excuse I learned from the driving class—that you are supposed to maintain the same speed as the flow of the traffic so that you won't hinder or disrupt the traffic.
She said, "You are driving at 83 miles per hour on the 55 miles limit." Then, she went to her car and printed out the ticket. I was surprised to see that she wrote down almost everything I said on the ticket.
Since there is no amount of the fine mentioned on the ticket, Sophie went online and checked how much it would be. She found out that I would get six points on my driving record plus several hundred dollars of fine and annual assessment fees, depending on the outcome of the court decision.
I later discovered that, in New York State, the punishment is harsher for the traffic violations on the 55 miles section than on the 65.
In any case, it made a dent in our summer vacation. It was our first empty-nesters vacation. On the bright side, it's better than getting caught with the kids in the car.
For the rest of the journey, I was deep in thought about how I could have avoided that arrest. Since the police didn't follow me immediately and that she also started slowly, I could have driven fast and lost her. Taking advantage of the truck blocking the view, I could have exited to a local road and hid behind a tree or got disappeared in some small streets.
On the other hand, I used that as an opportunity to reflect from the spiritual perspective as everything happens for a reason. Maybe that pullover had prevented a major accident before it happened. Maybe that's God's grace.
Speeding is like taking a shortcut in life because you want to get to your destination faster. It's the lack of patience, one of the fruits of the spirit. I don't enjoy driving, but every time we go away, I'm the assigned driver. The way to overcome the boredom of driving is to get to the destination fast.
Have you noticed that most of the crimes in the world have to do with someone trying to take a shortcut to get to their destination fast?
For example, some people would take shortcuts to get rich. When they get pulled over or get into an accident, their journey ends up longer. Most of the time, a shortcut is not necessarily short at all.
There was a guy in the Bible that was pulled over for speeding in his career. In today's scripture lesson in Luke 16, Jesus told this parable,
"There was a rich man who had a manager, and charges were brought to him that this man was squandering his property. So he summoned him and said to him, 'What is this that I hear about you? Give me an accounting of your management, because you cannot be my manager any longer.'" (Luke 16:1-2).
In a sense, he was pulled over by his boss for seriously speeding or taking illegal shortcuts. Now he must go to court to settle the case, and he was about to lose his license once proven guilty.
What has been done is done, but in God's kingdom, how you handle the problem is more important than what has been done. Let's look at how this manager handle his problem.
"Then the manager said to himself, 'What will I do, now that my master is taking the position away from me? I am not strong enough to dig, and I am ashamed to beg. I have decided what to do so that, when I am dismissed as manager, people may welcome me into their homes.'" (Luke 16:3-4).
Now he imagines what it would be like after being fired. He is both lazy and thin-skinned. Maybe that's what made him take the shortcuts in the first place. Sometimes, you need a thick skin to own up the problem and apologize to the boss, saying "I am sorry."
So he made a decision. He said, "I have decided what to do." This is a very important transition. When we hit a dead-end or face the crossroads, we have a decision to make. Our road ahead is based on this decision. Your decision will make the situation worse or make it better.
The word "decision" comes from the same root word for "incision" or "scissors," which means "to cut off." Your decision will make a cut in your life for good or for bad.
If you are in such a situation, what kind of decision will you make? If you see the state trooper following you from far away and you still have a good distance to take advantage of, will you slow down to let her pull you over, or will you seize the opportunity and run. The decision you make will change the course of your life.
This manager chose the worse rout. He is already in a hole, but he decided to dig deeper under his feet. Jesus said,
"So, summoning his master's debtors one by one, he asked the first, 'How much do you owe my master?' 6 He answered, 'A hundred jugs of olive oil.' He said to him, 'Take your bill, sit down quickly, and make it fifty.'"
He cheated his master even more, but this time he is paving his way for the future. He hopes, by his actions, he would become friends with these co-conspirators so that he could depend on them when he is fired.
However, Jesus said that these friends will welcome him into their "eternal tents." However, the English Bibles read like this:
"And I tell you, make friends for yourselves by means of dishonest wealth so that when it is gone, they may welcome you into the eternal homes." (Luke 16:9).
Unfortunately, most English Bible translated this word into "eternal homes," but the original language is "tents," temporary dwellings.
Most interpreters of the Bible failed to interpret this parable correctly because of this mistranslation. This includes Martin Luther himself.
Jesus was using an oxymoron, irony, or a sarcasm. Sometimes we take the Bible too seriously to appreciate the Hebrew sense of humor from Jesus. I have mentioned to you many times that Jesus was a funny rabbi. There's a lot of hidden humors in his teachings. His disciples must be laughing all the time at they listened to Jesus' teachings.
There's no such thing as "eternal tent." A tent is a temporary solution. That means this man is solving his temporal problem with temporal solutions. He missed the opportunity to make a course correction for the better.
This parable comes right after the Parable of the Prodigal Son, which shows the opposite outcome of the same situation. The Prodigals Son hit bottom, but he stopped digging. Instead, he repented, turned around and went home to beg his father's forgiveness, saying "I have sinned against heaven and against you."
The manager in this parable did exactly the opposite. He hit bottom, but he continued to dig deeper and deeper to bury himself for eternity. His house of cards was about to collapse, yet he "decided" to build more houses of cards. No matter how many houses of cards you build, a house of card is still a house of cards. It's a castle on the sand, not on the solid bedrock.
This was what happened to Adam and Eve as well. All they had to do after eating the forbidden fruit was just say, "Sorry, Father, I have sinned against you." Before she ate it, Eve said to Satan, "God said, if we eat this fruit we would die." Satan said, "You may not die."
Many people interpreted it as that Satan lied to Eve, but he did not because he knew God is a forgiving God. He might have tricked them, but he did not lie because, had they apologized to the Lord, they would have been forgiven, and they would not have died.
King David wrote in his psalm:
The LORD is merciful and gracious,
slow to anger and abounding in steadfast love.
He will not always accuse,
nor will he keep his anger forever.
He does not deal with us according to our sins,
nor repay us according to our iniquities.
For as the heavens are high above the earth,
so great is his steadfast love toward those who fear him;
as far as the east is from the west,
so far he removes our transgressions from us.
As a father has compassion for his children,
so the LORD has compassion for those who fear him. (Psalm 103:8–13).
Jesus came on earth to tell you that "God is waiting for you to come home. Hitting a dead-end or a rock bottom is a blessing as long as you stop digging, but turned around and go home to God."
The biggest mistake Adam and Eve made is not eating the fruit, but the failure to say, "I am sorry." The fruit was expected to be eaten even though it is forbidden. God knows life is full of temptations. God knows the human weaknesses, and God has a plan from the foundation of the world to save us through his Son, Jesus, when the time is ripe.
Instead of saying sorry, Adam and Even went hiding. When God found them, Adam blamed Eve, Eve blamed the snake, and the snake had no legs to stand on. In fact, they even blamed God for creating the snake. All they had to do was saying, "I am sorry."
Your homework for this week is to read these two parables—the Parable of the Prodigal Son and the Parable of the Prodigal Steward. Reflect on them and if you found yourself standing in a hole, stop digging, but say, "Father, I am sorry!" It will change the course of your future for the better.
May God bless you all. Amen!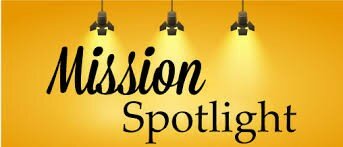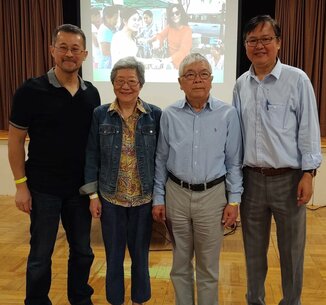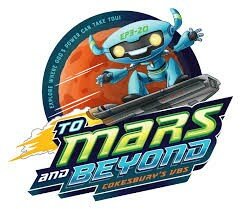 Vacation Bible school was such
success at First Pres. Church!
We averaged 36-40 children through the week and our theme was "To Mars and Beyond". Our voyagers learned Bible stories, made crafts, enjoyed snacks, played games in the Gym and sang high energy songs.
Our scripture for the week was Glory to God, who is able to do far beyond all that we could ask or imagine by his power at work within us. Ephesians 3:20
*Thank you, the members of Trinity church, for their special donation to our VBS program!
And a special Thank you to Eli Mera and Sophie Stone for volunteering to help
with our program your time and talents were surely appreciated!
God bless you all!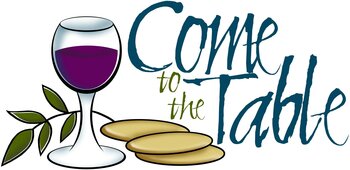 Started by a local Presbyterian church 86 years ago, World Communion Sunday is now celebrated by all denominations world-wide, further inspired during World War II.
The first Sunday in October is designated as World Communion Sunday, which celebrates our oneness in Christ with all our brothers and sisters around the world. Is an ecumenical celebration of our oneness in the Spirit and the Gospel of Jesus Christ, bringing churches together in Christian unity.
On World Communion Sunday, October 6th, 2019, Trinity Presbyterian Church will have combined service with First Presbyterian of Ridgewood, Korean Fellowship, and Living Water Church at 10:00 am. Followed by a Heritage Luncheon Celebration by all church members.
On World Communion Sunday also a time when we receive the annual Peace and Global Witness Offering as a way of continuing the ancient Christian practice of sharing what we have with brothers and sisters in need. We will be collecting the Peace & Global Witness Offering on October 13th, 2019,
Twenty five percent of the donations are retained by the congregation, 25% is used by presbyteries and synods, and 50 % is allocated to the Presbyterian Mission Agency's peacemaking ministries. The Peacemaking Offering works around the world to transform cultures of violence into communities of peace.
Thank you in advance to all gracious contributors!
KRITZLER'S KORNER WORDS TO LIVE BY:
* Learning makes people fit company for themselves.
*To know how to wait is the great secret of success.
*The world's most destructive acid is a sour disposition.
*"Never go to a doctor whose plants have all died." Emma Bombeck
*The harder you work, the luckier you get.
*The only thing so simple that a child can operate is a grandparent.
*The happiness of your life depends on the quality of your thoughts.
*The haves and have nots can have often be traced to the did and did-nots.
*The only thing with being a good sport is that you have to lose to prove it.
*Someone has noted that every girl needs a small brother to take the conceit out of her.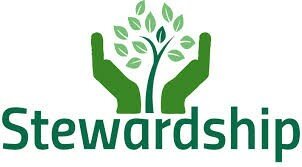 Information will be mailed to you this month regarding the forth coming 2019 Stewardship Campaign. You will be asked to review the blessings you have received from God and decide what portion to return to him. As always, the ultimate decision is between you and God.
Each of you should give what you have decided in your heart to give, not reluctantly or under compulsion, for God loves a cheerful giver.
~ 2 Corinthians 9:7

FOOD DONATIONS
In September we delivered 102 lbs. of food to The Center for Food Action which is a very respectable amount. We are now at 778 lbs. for the year which is on target to exceed 1000 lbs. For 2019. Even with our diminished number of worshipers we continue to donate food at a very high level. Keep it up.
In New Jersey 865,900 people are struggling with hunger, and of them 260,340 are children. 1 in 10 people suffer from hunger and 1 in 8 children are affected.
On the other end of the spectrum, between 5% & 10% of seniors in NJ suffer from food insecurity where trade-off decisions have to be made on their food budgets versus other expenses.
Let's continue to do our part, in the name of the Lord, to help alleviate some of this suffering.
~ Tom

Romeo time again!
The "Where and When" for 2019 – 2020 is listed below:
Where: Applebee's at The Fashion Center in Paramus
When: Third Wednesday of each month. No exceptions.
Time: 12 p.m.
2019
Wednesday, September 18th
Wednesday, October 16th
Wed., November 20th (Thanksgiving is on the 28th)
Wed., December 18th (Christmas is on the 25th)
2020
Wednesday, January 15th
Wednesday, February 19th
Wednesday, March 18th
Wednesday, April 15th
Wednesday, May 20th
Wednesday, June 20th

CELEBRATIONS
HAPPY BIRTHDAY
1 – Sam Stone
2 – Tin Tin Aye
4 – Eric Don
8 – Karen Daeschler
9 – Annemarie Esteves
10 – Lucy Ott
14 – Pam Haug
15 – Bob Canning
20 – Nathan Dennehy
25 – Sophie Stone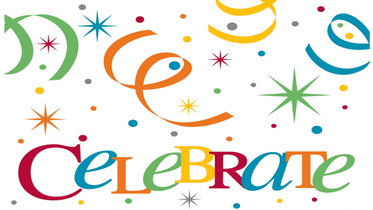 HAPPY ANNIVERSARY
11 – Marc & Amy Dennehy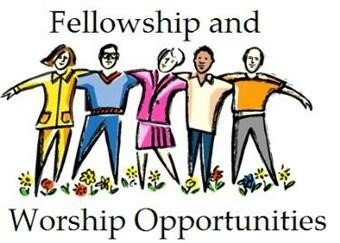 Dellridge Nursing Home
Our October date for worship at Dellridge is Sunday, Oct. 20th at 2:00 pm.
Please mark your calendars and join us for this worthwhile service to our appreciative seniors.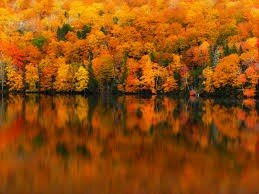 OCTOBER EVENTS
Oct. 01 Happy Birthday Pastor Sam!
Oct. 01 10:00 am Women's Association
Oct. 03 9:30 am Small Group Bible
Oct. 06 Seventeenth Sunday after Pentecost
Oct. 06 10:00 am World Communion Sunday Combined
Worship with First Pres.
Oct. 06 11:00 am Heritage Luncheon with First Pres.
Oct. 06 11:00 am Chinese Bible Study
Oct. 13 9:00 am Eighteenth Sunday after Pentecost
Peace Offering Received
Oct. 13 11:00 am Chinese Bible Study
Oct. 16 12:00 pm R.O.M.E.O.s
Oct. 16 7:00 pm Session
Oct. 17 9:30 am Small Group Bible
Oct. 20 9:00 am Nineteenth Sunday after Pentecost
Oct. 20 11:00 am Chinese Bible Study
Oct. 20 2:00 pm Dellridge Nursing Home
Oct. 24 United Nations Day
Oct. 27 9:00 am Twentieth Sunday after Pentecost
Oct. 27 11:00 am Chinese Bible Study
Oct. 29 Reformation Sunday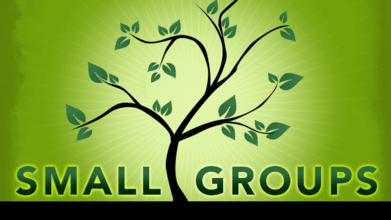 WEEKLY GROUPS
Chinese Bible Study – Meets every Sunday at 11:00 am in the McClure Room upstairs next to Sam's office.
Morning Bible Study - Meets on the 1st & 3rd Thursday of the month at 9:30 a.m. at the home of the Dennehy's. We are now studying the Gospel according to Luke. For more information, call Sam at 551-333-1133.
Prayer Group - Please ask Sam about upcoming prayer groups. The prayer of the righteous is powerful and effective. James 5:16
Just Breathe - Yoga with Nancie - Chair Yoga 4:30–5:30 pm & Mat Yoga 5:45– 6:45 pm and meet in the Minnema Room. Please come 15 minutes early to the first class to register. For Additional Information Please Call Nancie at 914-393-0244 or 1396.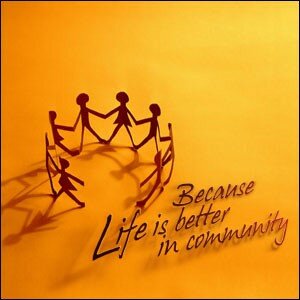 MONTHLY GROUPS
Women's Association - Meets monthly (except in January) on the 1st Tuesday at 10:00 a.m. and a different location each time. For inquiry, call Ann Schlamp at (201) 265-7187.
Women's Association will meet on Tuesday, 10/1 at 10:00 am. We will have a new study of the Ten Commandments. Please join us in prayer, study and fellowship. It will be held at the home of Ann Schlamp, 320 South Drive, Paramus, NJ 07652. Please bring your lunch, dessert and coffee will be provided by our hostess.
R.O.M.E.O.'s (Retired Old Men Eating Out) - Meets at noon at Applebee's Restaurant located in the Fashion Center of Paramus on the 3rd Wednesday of the month. ** All men are welcome. It will restart on Wednesday, 10/16.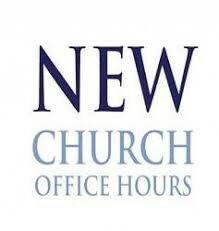 Monday Closed
Tuesday 9:30 am – 2:30 pm
Wednesday 9:30 am – 1:30 pm
Thursday 9:30 am - 2:30 pm
Friday 9:30 am - 1:30 pm
Faith is futile without fruit! Let's cultivate a fruitful life together!
Our address is: 722 E Ridgewood Ave, Ridgewood, New Jersey