APRIL 2019
How to Handle Resistance to Change
Sam Stone
Recently, we all are saddened by the act of terrorism in New Zealand over two Muslim mosques claiming fifty lives and wounding many. Our thoughts and prayers go out to all Muslims and those in our community that is mourning.
Terrorism is a crime against humanity. As Rev. John Donne said in his powerful poem, For Whom the Bell Tolls, "Each man's death diminishes me, for I am involved in mankind. Therefore, send not to know for whom the bell tolls, it tolls for thee." That is the essence of the second part of the Great Commandment, "Love your neighbor as yourself."
Now, let's understand the nature of violence and terrorism. The day after 9-11, friends around the world called me to make sure I was safe because they thought I was still living or working in New York City. A friend from Taiwan called me and then asked me, "Why did this happen?"
I knew she was asking me because I am a pastor. She wants a spiritual interpretation of the situation. Even though she lives on the other side of the globe, she was shaken by the extent of this atrocity. It was beyond comprehension. I said, "It's happiness under attack." To most people around the world, America is a symbol of happiness.
The core reason for all crimes of violence is unhappiness. "Misery loves company!" Unhappy people want to make other people feel miserable so that they can feel better. It's an attempt to take away the human sense of humor. As I've mentioned before, "humanity, humility, and humor" came from the same root word "humus." Therefore, a crime against happiness is a crime against humanity or vice versa.
This leads to today's scripture lesson (Luke 13:31–35), where it says Herod was plotting terror against Jesus. We know that Herod had beheaded John the Baptist not long ago. Herod was a miserable man, and he couldn't handle Jesus' message that brought people happiness. The grassroots in Jerusalem was filled with hope because Jesus was there, except Herod and the religious leaders. This is a scene of a power struggle between misery and happiness.
The Pharisees came to tell Jesus and said to him, "Get away from here, for Herod wants to kill you." You know the Pharisees were hardly on Jesus' side. It sounds like they came to inform Jesus to save Jesus from trouble, but their purpose is to make Jesus go away, at least during this crowded season of Passover. They don't want Jesus to continue spreading the good news of happiness.
There are three foundational elements of true happiness:
1. A Calling Worth Dying For
Jesus then said to the Pharisee, "Go and tell that fox for me, 'Listen, I am casting out demons and performing cures today and tomorrow, and on the third day I finish my work.'" Jesus is saying I still have a calling to fulfill. I am casting out demons and curing diseases. That's his mission, his purpose, and his calling.
Psychologists say that in order to be happy, you must have a sense of purpose which makes your life meaningful. In the Christian term, it's a calling. Such calling comes from listening to God's word. So, reading the Bible and meditating on it allows us to hear God's calling. That's what Jesus did in his 40 days of fasting. He said, "One does not live by bread alone but by every word of God." Our calling becomes clear as we feast on God's word and fast from physical food.
If we don't have a sense of purpose, we will be hungry for a purpose and become unhappy and feel meaningless. Then we will make up a purpose to fill the void of purposelessness—including committing violent crimes.
This Lent, we must also heed the calling to distribute happiness to the world because that's the only way to end violence, terrorism, and crimes. The recent tragedy should remind us of our calling. Our world is seriously suffering from unhappiness.
Jesus says, "Go and tell that unhappy fox for me, 'Listen, I am casting out demons and performing cures today and tomorrow, and on the third day I finish my work.'"
You know that his mission is our mission. We also have demons and diseases in our society today—the demons of unhappiness and the diseases of mental illness.
Talking about mental illness, recently I read an article about the Church of England declaring itself to be a sanctuary for mental illness, which is similar to the "Stigmas-Free Zone" that our church is part of when Paramus declared itself as the Stigma-Free Zone for mental illness.
The director of the New Bridge mental hospital told me that the church could be a tremendous healing place for mentally ill people because the problem is beyond hospitals can handle. They can only provide treatments to a certain extent but belonging to a supportive church community adds to the solution significantly because the message of Jesus Christ has healing power. Trinity will continue to be a stigma-free zone.
Regarding casting out demons, we have demons of unhappiness, misery, and suffering in our society. Every time I heard a terrorist attack, my heart sinks, may it be against a church, a synagogue, a mosque, or a public square. I hear the cry for happiness.
We must respond to the calling because we cannot wait until the governments to do something about it. If you watch the news these days, you know that our congress is like a war zone. There's no happiness there among our leaders. They are killing each other like hungry foxes. The news media also has become a megaphone of unhappiness, just like those Pharisees that came to report the bad news to Jesus. If Jesus were here today, he would be very upset to see the fox fights in Washington.
There's an epidemic of unhappiness in our society. People are crawling in the desert toward the mirage thinking there's water of happiness. When they don't find water, they drink sand. Jesus has given us the living water, and we must drink it as well as deliver it. We have a moral imperative to distribute the living water of happiness.
When John Lennon was in elementary school, his teacher asked the class what they wanted to be when they grew up. Each one stood up and gave their answer, "I want to be a doctor, I want to be a lawyer, I want to be a teacher, …" When it came to John Lennon's turn, he stood up and said, "I want to be happy." The teacher looked at him and said, "John, you don't understand my question." John said, "Yes, I do, but you don't understand my answer!"
The hunger for happiness today is as profound as any time in human history. Maybe we feel powerless to do anything about it because ourselves are struggling with unhappiness.
Someone once told me that evangelism is like a homeless telling another homeless where they found the bread. As we enjoy the bread of Jesus Christ, we should tell others where we find the bread. We may not be able to feed the whole world, but we have a moral obligation to tell others where we get it.
Our calling is to tell people where we found happiness. The amazing thing is, having that calling itself will make you happy or happier.
2. A Consecration from Distraction
The second foundation of happiness is consecration. Consecration is a commitment to the fullest. Commitment is to take your calling seriously, but consecration is to immerse your entire being by giving God everything you have to fulfill the calling. The Apostle Paul calls it "a living sacrifice."
Having a calling is not enough. The calling must be worthy of dying for. Some people have a sense of mission, but they are not willing to risk everything to fulfill it, so at the end of their lives, nothing got accomplished, leaving this world unfulfilled. Psychologists say that serious happiness comes from having a purpose worth dying for.
The reason is we will face resistance from those hate changes, and distractions from other worthwhile things are vying for our commitments. Each of us will encounter our own Herod the fox plotting to kill us, or Pharisees telling us to change direction. If we are afraid of dying, the resistance will win. Jesus wasn't afraid of the resistance. He is willing to die for his calling. He said,
"Yet today, tomorrow, and the next day I must be on my way, because it is impossible for a prophet to be killed outside of Jerusalem." (v.33)
"Today, tomorrow, and the next day" is an ancient Jewish expression of business as usual. Jesus is saying, I will do what I am called to do as days go by, but you cannot kill me as you wish because life and death are in God's hand. God decides when I die and where I die. This verse tells us that we should not be afraid of murderous resistance or temptations to retreat because everything is in God's hand. Nobody can do anything to us without God's permission.
When we have consecrated our life to God, we can be happy even when our life is in danger.
When we first have a calling, we might wonder how to fulfill it. When we consecrated our life for the calling, Providence comes. Knowing God is with us, protecting us, and empowering us boosts our happiness. Now, we also have the moral obligation to share this secret with others, so that we will leave this world a happier place to live.
3. A Confidence Beyond Sabotage
The third foundation of happiness is confidence. Without confidence, there's no happiness because you will be overcome by doubts and fear. Now, you have a calling, and you have consecrated yourself for the calling, but sometimes the force of resistance can be overwhelming which makes us doubt whether we are doing the right thing, or will our effort be ever fruitful. Even John the Baptist doubted when things got tough when he was in prison waiting for the sentence.
Doubt can cripple our happiness. Confidence is not about being cocky but being doubtless. Jesus never doubted about his calling even when he encountered serious resistance.
Jesus said, "Jerusalem, Jerusalem, the city that kills the prophets and stones those who are sent to it! How often have I desired to gather your children together as a hen gathers her brood under her wings, and you were not willing!" (v. 34).
Jesus compares himself with a hen trying to gather her brood under her wings. The chicks without the mother hen around are obviously unhappy chicks. The chicks under the mother's wings are the happy ones. That's Jesus' desire, to provide happiness, but the leaders of the city were not willing to let him do the good deed. Herod rejected him. The Pharisee tried to deter him.
He concluded this speech by quoting "Blessed is the one who comes in the name of the Lord." (v. 35b).
Jesus was confident that he would be blessed because he came in the name of the Lord. In the same way, he sends us into the world in his name to continue his mission to make this world a happier place to live. You are also a blessed one when you go in the name of the Lord to spread the good news.
The ultimate display of Jesus' own happiness is when he forgave his enemies when he was hanging on the cross in excruciating pain. It's because of his transcendent happiness from fulfilling his calling with consecration and confidence.
Legend has it that St. Patrick drove out the snakes from Ireland. In the same way, let us respond to the call of Jesus Christ to drive out unhappiness from the world.
Let us prepare our body, mind, and spirit during this Lent to renew and relaunch our calling by Easter. Amen!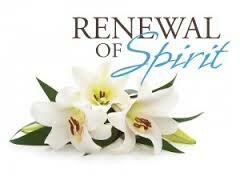 Lenten Supper Series Journeys of Faith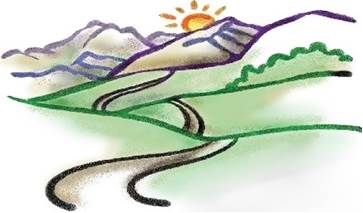 Join us at 6:00 p.m. on Wednesdays in the church dining room for a simple supper followed by a brief worship service. During worship, a member of the First Pres or Trinity Presbyterian faith community will share a portion of his or her faith journey. The evening will conclude promptly at 7:00 pm. MaryEllen Castaldo will provide a Lenten children's activity during worship. Sign up on Sunday or call the office by 1:00 p.m. Monday (201.652.2504) to let us know you're coming.
Date Speaker Preparing the Meal
4/03 Tom Ott First Pres Christian Ed Committee
4/10 Tom Carozza Trinity Presbyterian
Come and receive food for body and soul.
One more thing: Bring a friend!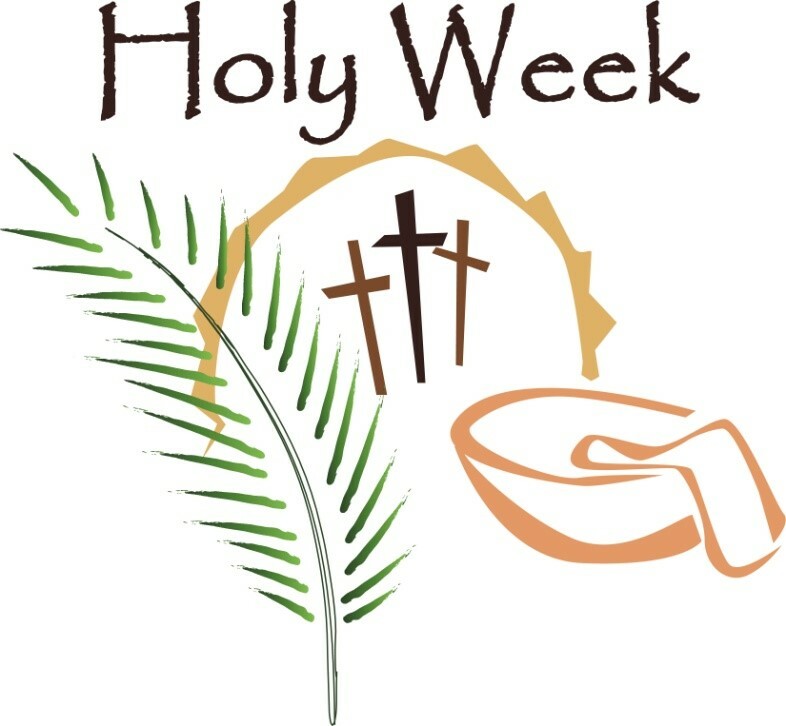 You are invited to join us for our Holy Week Services 2019 led by Rev. Dr. Samuel M. Stone, Pastor
PALM SUNDAY – April 14
Worship Service at 9:00 am
One Great Hour of Sharing Offering Received
Easter Plant Dedication Forms Received
***
MAUNDY THURSDAY – April 18
JOINT SERVICE with FIRST PRESBYTERIAN
Trinity responsible for Communion
6:00 pm – 7:00 pm
Chapel
***
GOOD FRIDAY – April 19
JOINT SERVICE with FIRST PRESBYTERIAN
Meditation Service led by Tom Ott
1:00 pm – 2:00 pm
Chapel
***
EASTER SUNDAY – April 21
9:00 am – 10:00 am
Trinity Choir Anthem
Chapel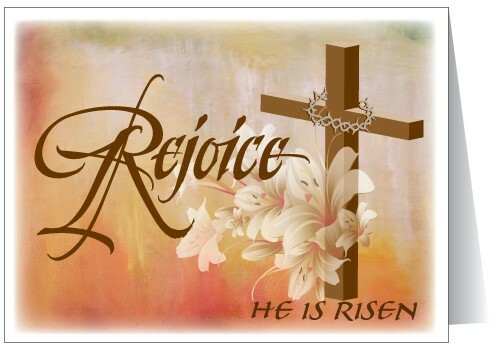 KRITZLER'S KORNER WORDS TO LIVE BY:
* Never miss an opportunity to make others happy, even if you have to leave them alone to do it.
* You're getting old, if it takes you longer to rest than it does to get tired.
*If you aren't wearing a smile, you're only half dressed.
*The devil doesn't care how much good you do, as long as you don't do it today.
*Wish not so much to live long as to live well. ~ Benjamin Franklin
* People are funny: they want the front of a bus, the middle of the road, and the back of the church.
* We need old friends to help us grow old, and new friends to help us stay young.
* Expect splinters when going against the grain.
* Remember: talk is cheap, but you can't buy it back.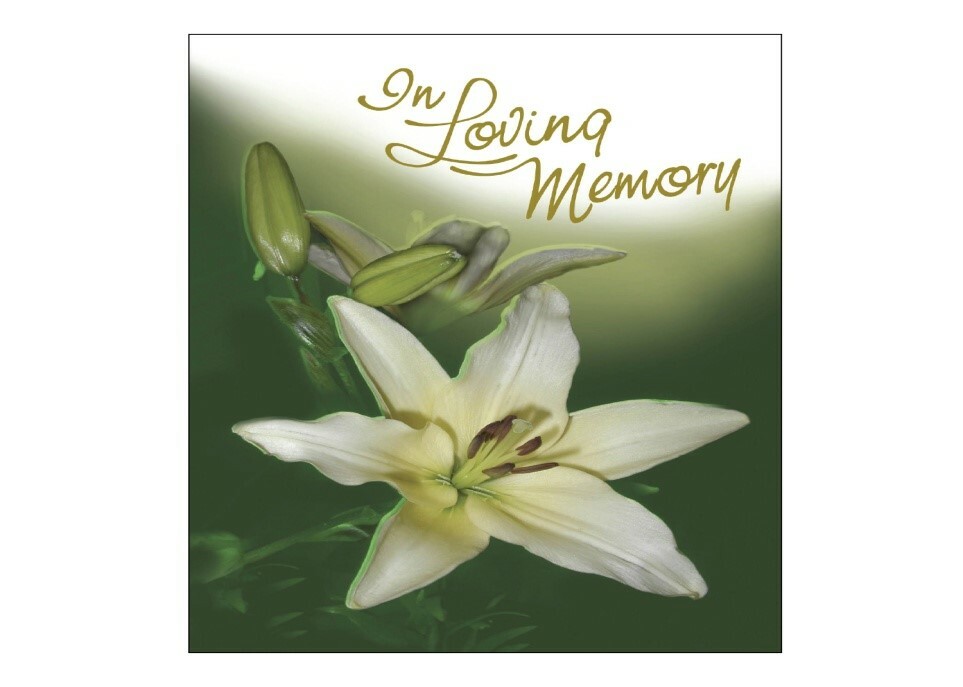 Easter plants beautify our sanctuary. If you would like to dedicate a plant in loving memory of someone special, you will find forms in your Sunday bulletins and on the fellowship table. Please leave your forms in the basket on the fellowship table by Palm Sunday, April 14th to ensure inclusion of the Special Dedications insert in your Easter Sunday bulletin. Plants may be brought into the sanctuary any time after April 14th.

Food Donations
Bill Tillman, a professor of Christian ethics at Hardin-Simmons University had this to say about human hunger. "Extending literal food to another in the name of Jesus demonstrates that we have an extraordinary understanding of God's message to humanity of how to be related to one another and to God. Nothing can be so authenticating to ourselves and others as to what it means to live the Christian life."
That's pretty heavy stuff when you consider that all we are doing every Sunday is adding some groceries to the basket in the front of the church. But that simple act of donating food makes a Christian authenticating statement every time we do it.
In March we delivered 97 lbs. of food to The Center for Food Action which puts us at 310 lbs. for the first quarter of the year. That's pretty good and puts us at a par with other recent years.
Keep it coming!!
CELEBRATIONS

HAPPY BIRTHDAY
1 – Shwe Stone
6 – Rachel Stone
8 – Roxanne Corbin
25 – Eunice Kesper
25 – Amy Dennehy
27 – Pat Haug
ANNIVERSARIES
10 – Lisa & Richard Esteves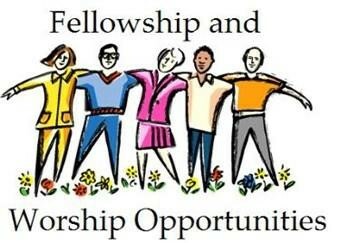 Dellridge Nursing Home
Because the Third Sunday in April is Easter Sunday, April 21st. We will not be having our usual worship service at Dellridge. That is a big visitation day for them and they will be very busy.
Every 3rd Sunday of each month – 2:00 -2:30 p.m., 532 Farview Avenue, Paramus.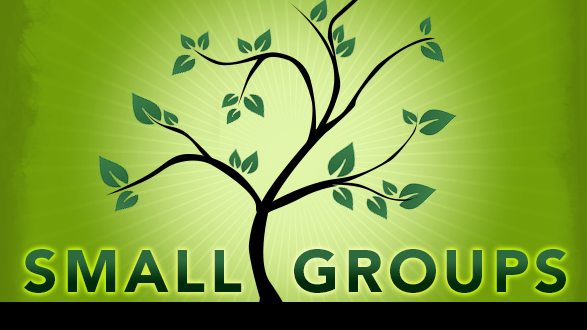 WEEKLY GROUPS
Morning Bible Study - Meets on the First and Third Thursday of the month at 9:30 a.m. at the home of the Dennehy's. We are now studying the Gospel according to Luke. For more information, call Sam at 551.333.1133.
Chinese Bible Study – meets every Sunday at 11:00 am in the McClure Room upstairs next to Sam's office.
Prayer Group Please ask Sam about upcoming prayer groups. The prayer of the righteous is powerful and effective. James 5:16
Just Breathe - Yoga with Nancie
Chair Yoga and Mat Yoga classes has restarted. Chair Yoga 4:30 – 5:30 pm & Mat Yoga 5:45 – 6:45 pm.
Will meet on Fridays on specific dates in the Minema Room. Please come 15 minutes early to first class to register. For Additional Information Please Call: Nancie at: 914-393-0244 or 1396


MONTHLY GROUPS


Women's Association meets monthly (except in January) on the 1st Tuesday at 10:00 a.m. and different location each time. For inquiry; call Ann Schlamp at (201) 265-7187.
Please join us as Sam Haddad will present a special program. Please bring lunch. Coffee and dessert will be provided by our hostesses.
R.O.M.E.O.'s (Retired Old Men Eating Out) meets at noon at Applebee's Restaurant located in
the Fashion Center of Paramus on the 3rd Wednesday of the month. Join us Wednesday, April 17th at 12 pm for fellowship and breaking of bread (or steak). ** All men are welcome.
Because faith is futile without fruit, come cultivate a fruitful life together with us!
Our address is: 722 E Ridgewood Ave, Ridgewood, New Jersey