Giving Thanks with a Hundred Hearts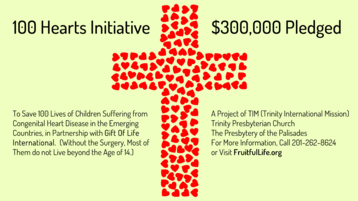 Trinity Session voted at her October meeting to form a mission program: TIM (Trinity International Mission) and launched our first bold project: 100 Hearts Initiative to save 100 lives of children suffering from congenital heart disease in the emerging countries around the world in partnership with the Gift Of Life International. Most of these children will not live beyond the age of fourteen without the surgery.
To fulfill this project, Trinity pledged $300,000 to fund $3,000 for each child. Each pediatric heart surgery can cost around $6,000. Any amount beyond $3,000 will be raised by the Gift Of Life Foundation from other sources. The project is expected to take three years to complete.
We all remember our first Gift Of Life child Mary from Myanmar, who came here barely able to walk. Two hospitals refused to operate on her because of the extremely high risk. God answered our prayers. Now she is a healthy and beautiful young girl.
Another girl we have saved is now entering college majoring in Computer Science. The fruit of this mission is vivid and tangible.
We will create a Mission Wall (online and/or offline) with pictures of the lives we saved and let our community and the world know the grateful hearts of Trinity and join us to glorify God.
At this Thanksgiving and Stewardship season, we express our gratitude for God's abundant blessings and faithful guidance on our journey as a faith community with a unique calling to cultivate fruitful lives. We are a Bold Church with A Brave Heart.
At this moment, Trinity Session and members are invited to the following events by the Gift Of Life District (GOLD) 7490:
November 26, 2019, 12:00 Noon
District Thanksgiving Luncheon (Clinton Inn, Tenafly)
- $25/person to attend the Luncheon.
- Trinity will present our pledge printed on a large foam board
check.
- Trinity representatives will take photos with them, which will go
to the District publications.
- Media and reporters are expected at the event to report this
special initiative.
February 20, 2020, 6:00 PM
Gift Of Life Foundation Annual Celebration Dinner (Seasons, Washington Twp.)
- $125/person
- Major contributors are recognized with awards.
- Another opportunity to make Trinity known to the community.
If you have questions or would like to know the details of this project, please approach one of the ruling elders, particularly Elders Keren Daeschler, Tony Celini, and Sami Saour who will be able to provide the rationale for this mission initiative.
To God be the glory!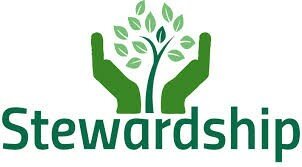 Stewardship 2019
Stewardship Program Theme:
"Lord, wherever you guide us is our home!"
In the Old Testament, the Israelites were exiled to Babylon and they refused to make their home there (spiritually) because they thought God is only in Jerusalem…
God sent Prophet Ezekiel to tell them that God is with them where they are. Their spiritual home is not just in Jerusalem but wherever God's people are.
You make known to me the path of life;
in your presence there is fullness of joy;
at your right hand are pleasures forever.
Psalm 16:11 NRSV
a. God's path brought us to this Good Place.
b. Our goal remains more outreach and service to our community.
c. Lord continue to guide our steps.
Key Dates:
October 20th -
Start Publicity/Trinity Tidings
November 17th -
Stewardship Sunday – Rev. Dr. Samuel Stone
December 8th -
Consecration Sunday, Celebration Sunday, Host coffee hour
December 15th -
Give Pledge results to Treasurer
Remember, Honor, Support, Thank, Pray, Vote…
Election Day – Tuesday, November 5th
Veterans Day – Monday, November 11th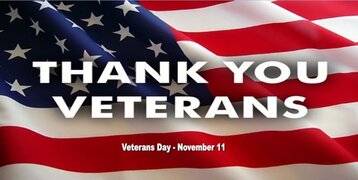 Let us remember November 11th and always, to thank them and pray for them always. Pray for them to know Jesus Christ personally in relationship. Pray for them to be healed completely, blessed with opportunity returning home, and empowered in strength by His Holy Spirit. Amen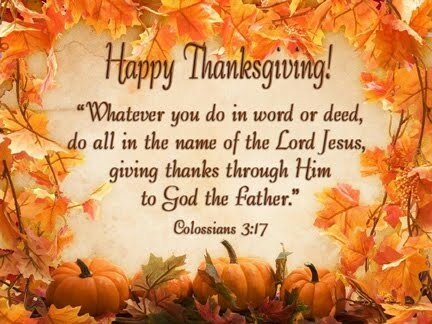 Preparing to Give Thanks
"So now I bring the first of the fruit of the ground that you, O Lord, have given me." Deut. 26:10
The ancient Israelites brought their offerings to God, collecting the first fruits, the very best of their crops to present to the Creator. They expressed their thanks for the harvest, whether it was bountiful or slim, knowing that all they received came from God.
How do we express our thanks? The Bible repeatedly invites us, even commands us, to praise the Lord, give thanks to God, and come into God's presence with singing. Being grateful is not passive; it is active. First we need to notice our blessings. Then we respond by giving thanks.
How will we express our gratitude today? Who do you know who might need to be thanked today? Whose work is overlooked or undervalued? Who could benefit from receiving appreciation? Saying "thank you" could change their day – and yours.
Consider creative, tangible ways you can express your gratitude to God. Who will you thank today?
Generous God help us recognize the blessings you place in our lives. Amen
Sue Foster November 23, 2016
These Days Daily Devotionals for Living by Faith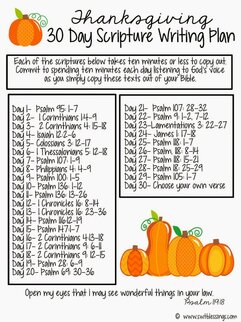 The White Gifts and Mitten Tree Gifts for The Center for Hope and Safety (formerly Shelter Our Sisters)
Christmas comes fast at this time. We would like to give you ample time to think about gifting and time for shopping. Usually our White Gifts and Mitten Tree focuses on winter wear. Below is a list of other items needed, desired, and appreciated if you wish to give something different or additionally this year.
The gifts will be received on Sunday, December. 15th at Service. These gifts must be new, please do not wrap gifts or put them in gift bags – the mothers like to wrap the gifts for the children.
We thank you in advance for new and unwrapped gifts, mittens, hats (should be for adults as well as children). Batteries for toys are also welcome!
Since the Center for Hope and Safety operates on the principle of non-violence, and while they greatly appreciate all new items donated, they cannot accept any toys that are deemed violent (such as toy guns and knives, etc.).
Below is a sample list of gifts to donate:
Toddlers and Children
Teethers and Toddler Toys
Multi-cultural Dolls
Sesame Street or Disney Toys
Books, Educational Games
Science, Art, or Craft Kits
Legos, Sports Equipment, Balls
Non Violent Action Figures
Cars / Trucks
Teen Boys and Girls
Gift Cards – Itunes, Walmart, Amazon, Visa etc
Hair Dryers / Curling or Flat Irons
Tablets, Beats Headphones
Bike Helmets
Sports Jersey & Equipment
Hats, gloves, scarves, socks
Women
Gift Cards – Shop-Rite, Walmart, Target, Visa, etc
Slippers / Robe
Journals / Calendars / Planners
Books / Bath Products
Hats, gloves, scarves, socks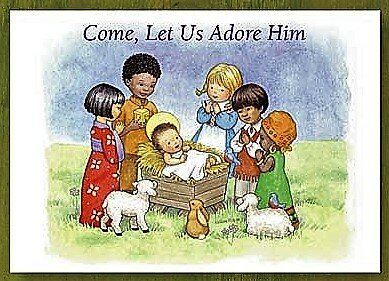 Send a Christmas card to a Myanmar orphanage.
Please find Sami at Coffee Hour. He has all the information you will need to Brighten a child's Christmas!!!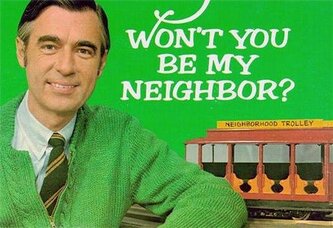 Fred McFeely Rogers was an ordained Presbyterian minister. After graduating from Pittsburgh Theological Seminary, Mr. Rogers was commissioned by the United Presbyterian Church to continue his work in children's television.
He was a man of faith and humility. A high school student wrote and asked him once, "What was the greatest event in American history?"
Fred replied: 'I can't say. However, I suspect it was something very simple and very quiet with little or no fanfare… The really important 'great' things are never center stage of life's dramas; they're always 'in the wings.' That's why it's so essential for us to be mindful of the humble and the deep rather than the flashy and the superficial."
Acknowledged by the Presbyterian Historical Society, he is known to entertain and educate millions from 1968 through 2001, teaching all to "Love yourself, love others."
KRITZLER'S KORNER WORDS TO LIVE BY:
* Laziness is the habit of resting before you get tired.
*Judge a person's character not by what he drives, but what drives them.
* Nostalgia is recalling things we never noticed when they happened.
* Childhood passes like a turtle; old age like a hare with a hot foot.
* You're young only once, but youth can last as long as you want it to.
* A used car is not always what it's jacked up to be.
* Letting go sometimes takes more strength than holding on.
* The kids who leave home one by one will eventually return two by two.
* How you speak about others tells more about others tells more about you than them.
* Those who stay useful stay youthful.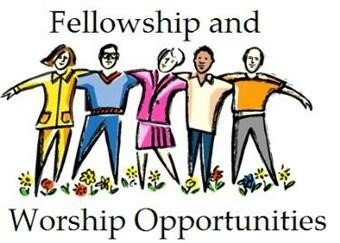 DELLRIDGE NURSING HOME
Due to a scheduling mix up we were unable to have our monthly worship service in October, but we will be back in action in November. The service will be held on Nov. 17th at the usual 2:00pm hour. Please plan to join us.

FOOD DONATIONS
At a time when federal food aid programs are being targeted for cutbacks, local food pantries say the public's help is needed more than ever. Patricia Espy executive director of Center for Food Action is quoted - "There are quite a few people who will no longer qualify although they are still living in poverty. So I foresee that our numbers will climb, and we are already providing 65,000 food packages annually." So the need goes on and even intensifies.
We delivered 80 lbs. of food and other grocery items to CFA in October. For the year we are at 881 lbs., well on our way to over 1000 lbs. for yet another year. But let's make sure we get there.
In November we usually deliver a number of very needed turkeys to CFA which also adds nicely to our weight total. Due to Thanksgiving travel plans, Tom Ott will not be able to deliver the turkeys just before Thanksgiving. So please either bring the turkeys to church on or before Sunday, Nov. 17th, or save them until Sunday, Dec. 8th.
~ Tom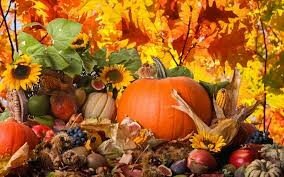 Give thanks in all circumstances;
for this is God's will for you in Christ Jesus.
1 Thessalonians 5:18
NOVEMBER EVENTS
Nov. 01 All Saints Day
Nov. 03 Twenty-First Sunday after 9:00 am
Pentecost
Nov. 03 Chinese Bible Study 11:00 am
Nov. 05 Women's Association 10:00 am
Nov. 07 Small Group Bible 10:00 am
Nov. 10 Twenty-Second Sunday 9:00 am
Pentecost
Nov. 10 Chinese Bible Study 11:00 am
Nov. 17 Twenty-Third Sunday 9:00 am
Pentecost
Nov. 17 Stewardship Sunday
Nov. 17 Chinese Bible Study 11:00 am
Nov. 17 Dellridge Nursing Home 2:00 pm
Nov. 20 R.O.M.E.O.s 12:00 pm
Nov. 21 Small Group Bible 10:00 am
Nov. 24 Christ the King Sunday 9:00 am
Nov. 24 Chinese Bible Study 11:00 am
Nov. 28 Happy Thanksgiving!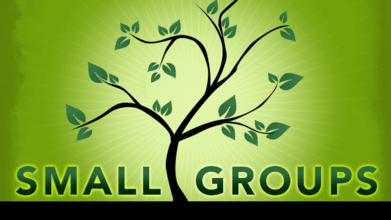 WEEKLY GROUPS
Chinese Bible Study – Meets every Sunday at 11:00 am in the McClure Room upstairs next to Sam's office.
Morning Bible Study - Meets on the 1st & 3rd Thursday of the month at 10:00 a.m. at the home of the Dennehy's. We are now studying the Gospel according to Luke. For more information, call Sam at 551-333-1133.
Prayer Group - Please ask Sam about upcoming prayer groups. The prayer of the righteous is powerful and effective. James 5:16
Just Breathe - Yoga with Nancie - Chair Yoga 4:30–5:30 pm & Mat Yoga 5:45– 6:45 pm and meet in the Minnema Room. Please come 15 minutes early to the first class to register. For Additional Information Please Call Nancie at 914-393-0244 or 1396.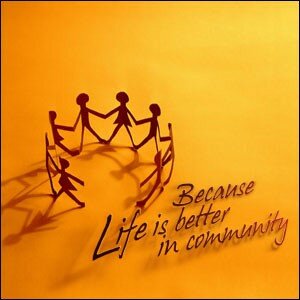 MONTHLY GROUPS
Women's Association - Meets monthly (except in January) on the 1st Tuesday at 10:00 a.m. and a different location each time. For inquiry, call Ann Schlamp at (201) 265-7187.
*Will meet on Tuesday, 11/5 at 10:00 am at the home of Lucy Ott, 62 James Street, Westwood, NJ 07675. We will continue our study of the Ten Commandments. A reminder, The Thankoffering will be received. Please bring your lunch, dessert and coffee will be provided by our hostesses. Join us either after or before you vote.
R.O.M.E.O.'s (Retired Old Men Eating Out) - Meets at noon at Applebee's Restaurant located in the Fashion Center of Paramus on the 3rd Wednesday of the month.**All men are welcome**
*Will meet on Wednesday, November 20th at 12 pm (Thanksgiving is on the 28th).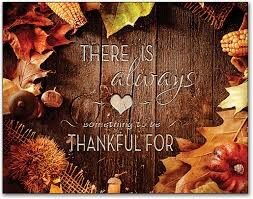 Faith is futile without fruit! Let's cultivate a fruitful life together!
Our address is: 722 E Ridgewood Ave, Ridgewood, New Jersey