December 2019
Advent Adventure with Psalm 25 ~ Sam Stone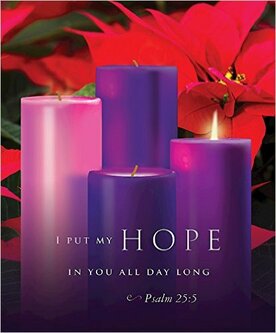 December is the darkest month of the year in the Northern Hemisphere, and the Winter Solstice is on December 21st this year, which is the shortest day of the year. In spite of the darkness, December is also a month of hope because of Advent and Christmas.
There are seasons of life when we struggle with fear, loss, guilt, and loneliness because we live in a fallen world in which God's will is not always done. What's even worse is, when we try to do the right things, we often encounter all kinds of obstacles, threats, and hardship. If you don't know what I mean, try to eat right, exercise right, or get rid of a bad habit. Doing the right things is like swimming upstream.
It's easier to go with the flow, join the rat race, and bury our lives in the indefinite busyness than making tough decisions to fulfill the God-given purpose for our lives. The moment we stop burying our heads in the sand, we need a way to manage the elements of devolution around us, such as fear, loss, guilt, and loneliness.
Advent is a season for us to intentionally plug our heads out of the sand and cleaning up at the mess around us. This year, let us tap into King David's admirable wisdom in handling these dark elements.
In Psalm 25, David revealed his secret of handling his fear, loss, guilt, and loneliness. He feared that his enemies would overpower him, "do not let me be put to shame; do not let my enemies exult over me." (v.2); he lost his direction in life, "Make me to know your ways, O Lord; teach me your paths." (v.4); he struggled with his past guilt, "Do not remember the sins of my youth or my transgressions." (v.7a); and he encountered loneliness, "Turn to me and be gracious to me, for I am lonely and afflicted."
The key wisdom of the entire Psalm 25 is in verse 1, "To you, O Lord, I lift up my soul." My soul represents my entire being or my life. To lift up my soul to the Lord is to give up my being (my life) to the Lord as an offering. I know it's easier said than done.
One of the most difficult tasks in life is to let go and let God. But when we can give our entire being to God, it eliminates a myriad of problems in life. Jesus said, "If any want to become my followers, let them deny themselves and take up their cross and follow me. For those who want to save their life will lose it, and those who lose their life for my sake will find it." (Mat 16:24-25). When you offer up your life to God as a living sacrifice, you end up finding it.
Lifting up our soul to the Lord includes denying ourselves and taking up our cross and follow Christ. David did this by admitting that he was a sinner and humbling himself to God, and, in return, he received God's guidance and instructions, "Good and upright is the Lord; therefore he instructs sinners in the way. He leads the humble in what is right, and teaches the humble his way." (v.8).
David used several other expressions to lift up his soul to the Lord. He waited for the Lord, "Lead me in your truth, and teach me, for you are the God of my salvation; for you I wait all day long." (v.5). He feared the Lord, "Who are they that fear the Lord? He will teach them the way that they should choose. They will abide in prosperity, and their children shall possess the land. The friendship of the Lord is for those who fear him, and he makes his covenant known to them." (v.12-14).
David lifted up his soul by focusing on the Lord, "My eyes are ever toward the Lord, for he will pluck my feet out of the net." (v.15). He also took refuge in the Lord, "O guard my life, and deliver me; do not let me be put to shame, for I take refuge in you." (v.20).
Advent is a season of confession, preparation, and waiting for the coming of Christ—the Light of the world. How do you prepare yourself for the coming of Christ? Learning from the wisdom of David, let us lift up our souls to the Lord and let the Lord make straight the paths of our lives to prepare the way for the Lord to come into our lives and wipe out all fear, all confusion, all guilt, and all loneliness, so that the darkest time of our lives becomes the brightest!
Merry Christmas, and Happy New Year!
CHRISTMAS JOURNEY Isaiah 9:2-7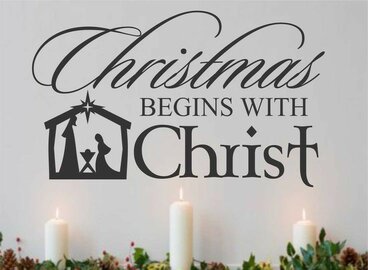 Light for the Journey
The people who walked in darkness
have seen a great light;
those who lived in a land of deep darkness –
on them light has shined.
Isaiah 9:2
It is more than a little strange that we celebrate the coming of a great light on one of the shortest days of the year. The gift of Christmas light can seem like a glimpse of glory that will fade away all too soon, with only the memories of this day to give us comfort and hope as we weather the long winter nights ahead.
Yet Isaiah reassures us that a greater light is still to come. The days are surely coming when God's light will shine more brightly than ever before. We will rejoice as with joy at the harvest, set aside every yoke of our burdens, and destroy the marks of war and strife as fuel for the fires of peace and justice (vv. 3-5).
A child has been born for us, a son given to us. And his light will show us the path to justice, righteousness, and new life. Merry Christmas!
Eternal God, shine your light of justice, mercy, peace, and love on us today and every day. Amen.
Andy James, Raleigh, North Carolina
December 25, 2019
These Days Daily Devotions for Living by Faith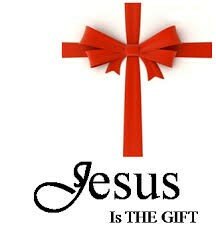 GIVE THE FOLLOWING GIFTS:
To your enemy . . . forgiveness,
To your opponent . . . tolerance.
To a friend . . . your heart.
To a customer . . . service.
To all men . . . charity.
To every child . . . a good example
To yourself . . . respect
-Author Unknown
Trinity Women's Annual Christmas Celebration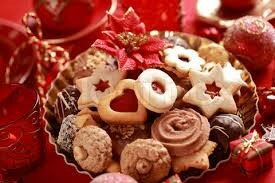 Trinity Women's Association will meet on Tuesday, December 3 at 10:00 am at the home of Kay Dennehy, 119 Fern Street, Washington Twp.
Susan King will again provide a wonderful lunch and our members will again bring their special holiday cookies to share. All are encouraged to begin the season with study, food and fellowship.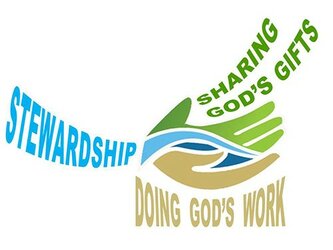 Stewardship 2019
Stewardship Program Theme:
"Lord, wherever you guide us is our home!"
In the Old Testament, the Israelites were exiled to Babylon and they refused to make their home there (spiritually) because they thought God is only in Jerusalem…
God sent Prophet Ezekiel to tell them that God is with them where they are. Their spiritual home is not just in Jerusalem but wherever God's people are.
You make known to me the path of life; in your presence there is fullness of joy; at your right hand are pleasures forever. Psalm 16:11 NRSV
a. God's path brought us to this Good Place.
b. Our goal remains more outreach and service to our community.
c. Lord continue to guide our steps.
Key Date - December 15th:
* Consecration Sunday
* Celebration Sunday
* Give Pledge results to Treasurer
* Host Coffee Hour
The White Gifts & Mitten Tree Gifts For The Center for Hope and Safety (formerly Shelter Our Sisters)

The gifts will be received on Sunday, December. 15th at Service. We thank you in advance for new and unwrapped gifts, mittens, hats (should be for adults as well as children). These gifts must be new, please do not wrap gifts or put them in gift bags – the mothers like to wrap the gifts for the children. Wrapping paper and bows are appreciated. Batteries for toys are also welcome.
Since the Center for Hope and Safety operates on the principle of non-violence, and while they greatly appreciate all new items donated, they cannot accept any toys that are deemed violent (such as toy guns and knives, etc.).
Below is a list of other items needed, desired, and appreciated if you wish to give something different or additionally this year:
Toddlers and Children
Teethers & Toddler Toys
Books
Art supplies
Hats, gloves, scarves, socks
Multi-Cultural Dolls
Legos
Little People toys
Cars/Trucks
Non Violent Action Figures
Science kits
Craft Kits
Superhero toys
Sports Equipment/Balls
Educational Games
Sesame Street/Disney/Thomas the Train Toys
Teen Boys and Girls
Bike Helmets
Hats, gloves, scarves, socks
Journals
Perfume/cologne
Bath Products
Jewelry/Digital watches
Purses, wallets, Accessories
Sports Jersey & Equipment
Gift Cards – (ITunes, Walmart, Amazon, Target, Visa, GameStop, etc.)
Women
Journals, Calendars, Planners
Books
Bath Products
Purses/Wallets
Perfume
Makeup
Winter Clothing
Slippers/Robe/Pajamas
Hats/gloves/scarves/socks
Twin size sheets/blankets/pillows
Gift Cards (Shop-Rite, Walmart, Amazon, Target, Visa, etc.)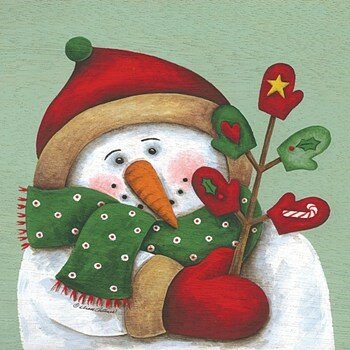 Celebrations

Happy Birthday
5 – Cassy Stone
5 – Katherine Mah
5 – Samantha Saour
8 – Sami Saour
12 – Lisa Esteves
Presbyterian Mission Christmas Joy Offering December 1st - 22nd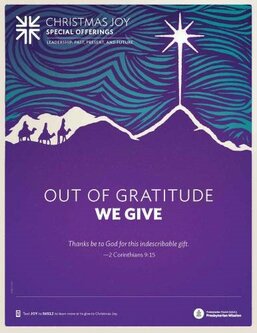 THE INDESCRIBABLE GIFT
Thanks be to God for his indescribable gift!
2 Corinthians 9:15
In the second letter to the Corinthians, Paul talks of a generous gift that has been promised. As he sends folks ahead to make arrangements for this gift, he takes the opportunity to illuminate
the impact of generosity. Paul grounds readers first in God's generosity, reminding us that God not only provides seed for sowing and bread for food, but God goes further, partnering in human generosity both as source and as amplification.
The gifts we give are from God, and they are multiplied and increased by God as we give. The result of the generous gift made by the Corinthians therefore has a compounding effect, enriching
the Corinthians "in every way." It results in impact to those whose need is met, and the ministry made possible by the gift—to the giver of the gift as well. It then overflows in thanksgiving to God
and benefits the whole church as it inspires and testifies to the gracious work of God through Christ. It is that grace, then, that Paul describes as "indescribable."
• The Christmas Joy Offering has been a cherished Presbyterian tradition since the 1930s.
• The Offering distributes gifts equally to the Assistance Program of the Board of Pensions and to Presbyterian-related racial ethnic schools and colleges.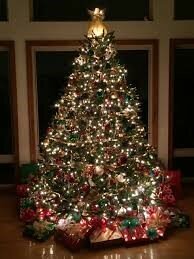 Christmas trees have been sold commercially in the United States since about 1850.
In 1979, the National Christmas Tree was not lighted except for the top ornament. This was done in honor of the American hostages in Iran.
The Rockefeller Center Christmas tree tradition began in 1933. Franklin Pierce, the 14th president, brought the Christmas tree tradition to the White House.
In 1923, President Calvin Coolidge started the National Christmas Tree Lighting Ceremony now held every year on the White House lawn.
In 1912, the first community Christmas tree in the United States was erected in New York City.
Thomas Edison's assistants came up with the idea of electric lights for Christmas trees.
In 1963, the National Christmas Tree was not lit until December 22nd because of a national 30-day period of mourning following the assassination of President Kennedy.
A Christmas tree takes 6-8 years to mature. In the first week, a tree in your home will consume as much as a quart of water per day.
Teddy Roosevelt banned the Christmas tree from the White House for environmental reasons.
77 million Christmas trees are planted each year.
KRITZLER'S KORNER WORDS TO LIVE BY:
Take Time to Think, it is the Source of Power.
Take Time to Play, it is the Secret of Perpetual Youth.
Take Time to Read, it is the Fountain of Wisdom.
Take Time to Pray, it is the Greatest Power on Earth.
Take Time to Love and Be Loved, it is a God Given Privilege.
Take Time to Friendly, it is the Road to Happiness.
Take Time to Laugh, it is the Music of the Soul.
Take Time to Give, it is too Short a Day to be Selfish.
Take Time to Work, it is the Price of Success.
Take Time to Charity, it is the Key to Heaven.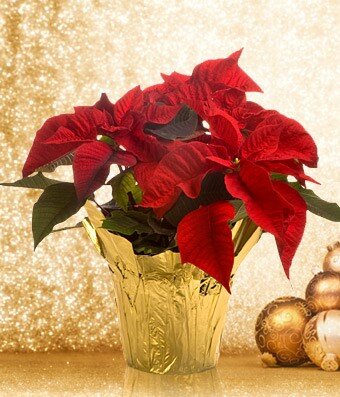 CHRISTMAS 2019
Christmas plants make the Sanctuary beautiful and joyful.
Sign up now for your plant's special dedication.
Please leave form in the basket on the fellowship table by December 15th, or email the information to Office@FruitfulLife.org
Plants may be brought to the Sanctuary after December 7th.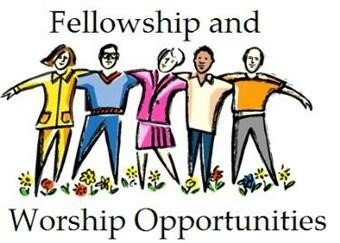 DELLRIDGE NURSING HOME
Our December worship service at Dellridge will be on Sunday the 15th. This is always a joyful occasion with the singing of very familiar Christmas carols. Please join us at 2:00 pm for our half hour service.

FOOD DONATIONS
In Matthew 15 we find the story of Jesus feeding the thousands with just 7 loaves of bread.. A miracle.
In the Nov. 19th devotional from "Words of Hope", Denise Vredevooged writes "Jesus intimately understands our human needs and longs to provide for us as well. Sometimes I wonder whether I have the same attitude toward others. Jesus was "unwilling to send them away hungry." When I see needs of people around me, do I have the same longing to provide whatever I can?"
"We may not possess enough resources to feed thousands, but what if we offer Jesus the seven loaves that we do have and adopt his compassionate spirit? He will make our offerings perfect and complete and use them to achieve more than we think is possible. "
With one week to go in November we have delivered 130 lbs. of food (including one turkey) to the Center for Food Action. Not up to our norms for Nov., but still good.
With six weeks left in the year let's keep up the effort and make it a really good year. We may not be able to feed the 5,000, but we can certainly feed dozens or hundreds of people.
~ Tom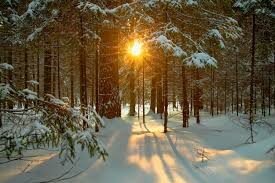 DECEMBER EVENTS
Dec. 01 9:00 am First Sunday in Advent
Dec. 01 11:00 am Chinese Bible Study
Dec. 03 10:00 am Women's Association
Dec. 05 10:00 am Small Group Bible
Dec. 08 9:00 am Second Sunday of Advent
Dec. 08 11:00 am Chinese Bible Study
Dec. 15 9:00 am Third Sunday of Advent
Dec. 15 Consecration Sunday
Dec. 15 Celebration Sunday
Dec. 15 Mitten Tree / White Gifts Received
Dec. 15 Stewardship Pledges Results to Treasurer
Dec. 15 10:30 am Stewardship Hosts Coffee hour
Dec. 15 11:00 am Chinese Bible Study
Dec. 15 2:00 pm Dellridge Nursing Home
Dec. 18 12:00 pm R.O.M.E.O.s
Dec. 19 10:00 am Small Group Bible
Dec. 22 9:00 am Fourth Sunday of Advent
Dec. 22 Christmas Joy Offering Received
Dec. 22 11:00 am Chinese Bible Study
Dec. 24 7:30 pm Christmas Eve Combined Service w/First Pres
Dec. 25 Merry Christmas!
Dec. 29 9:00 am First Sunday after Christmas
Dec. 29 11:00 am Chinese Bible Study
Dec. 31 New Year's Eve!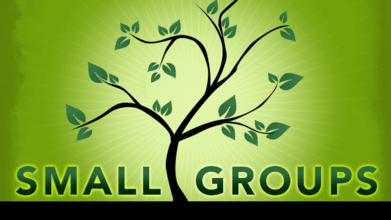 WEEKLY GROUPS
Chinese Bible Study – Meets every Sunday at 11:00 am in the McClure Room upstairs next to Sam's office.
Morning Bible Study - Meets on the 1st & 3rd Thursday of the month at 10:00 a.m. at the home of the Dennehy's. We are now studying the Gospel according to Luke. For more information, call Sam at 551-333-1133.
Prayer Group - Please ask Sam about upcoming prayer groups. The prayer of the righteous is powerful and effective. James 5:16
Just Breathe - Yoga with Nancie - Chair Yoga 4:30–5:30 pm & Mat Yoga 5:45– 6:45 pm and meet in the Minnema Room. Please come 15 minutes early to the first class to register. For Additional Information Please Call Nancie at 914-393-0244 or 1396.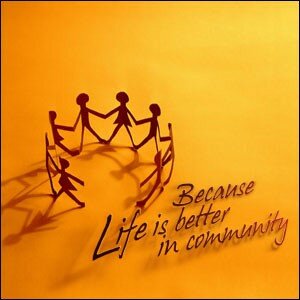 MONTHLY GROUPS
Women's Association - Meets monthly (except in January) on the 1st Tuesday at 10:00 a.m. and a different location each time. For inquiry, call Ann Schlamp at (201) 265-7187.
*Trinity Women's Association will meet on Tuesday, December 3rd at 10 am at the home of Kay Dennehy, 119 Fern Street, Washington Twp. Susan King will again provide a wonderful lunch and our members will again bring their special holiday cookies to share. All are encouraged to begin the season with study, food and fellowship.
R.O.M.E.O.'s (Retired Old Men Eating Out) - Meets at noon at Applebee's Restaurant located in the Fashion Center of Paramus on the 3rd Wednesday of the month.**All men are welcome**
*Will meet on Wednesday, December 18th at 12 pm (Christmas is on the 25th).
Have a wonderful Merry Christmas full of love, joy, & health with your loved ones!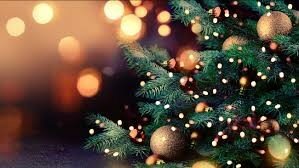 Faith is futile without fruit! Let's cultivate a fruitful life together!
Our address is: 722 E Ridgewood Ave, Ridgewood, New Jersey