January 2020
Emmanuel in 2020 with Five Greatest Gifts of Christmas
Sam Stone
Do you know which song is number one this week on the Billboard's Hot 100? … Yes, it's Mariah Carey's "All I Want for Christmas is You." This is the 25th anniversary of this song, and it has claimed its seat in the modern classics not only in America but also around the world.
For example, in Japan, Mariah Carey has been extremely popular, and each time she sings there—even though it is not Christmas, even though the cherries are blooming—she is required to include this song in her concert.
Carey wrote and produced the song herself. The genius of this song is that it touches the heart of everyone. It sounds like a love song, but it also connotes our longing for Christ. That's the beauty of art. Furthermore, it's extremely joyful and jubilant, perfectly representing the Christmas spirit like other Christmas classics.
Would it be nice more people would think about the "you" in "All I Want for Christmas is You" to be Jesus Christ? For most people around the world, Christmas is known for giving and receiving gifts. However, they often forget that it was because 2,000 years ago, on this day, we received a gift from God—the best, the greatest, and the most precious gift ever—His only Son, Jesus Christ.
Can you imagine, as we open the gifts from friends and family, we often forget to open the greatest gift given to us? Just like the first Christmas, the gift was quietly hidden in the manger behind an inn. It will be a mistake to tug him in the back of our minds and at the corner of our garage again.
I know that for some people, Christmas can be a lonely time because they miss the loved ones that they used to celebrate with. However, as Mariah Carey said in an interview, what we really want for Christmas is not the physical gifts, not even the loved ones that have passed on, but the one that we truly long for.
Deep inside, we want a Savior to relieve our pain, confusion, depression, and suffering in this fallen world. Having Him equals having everything. Having Him in our hearts restores our joy again.
This Christmas, I want to remind you of five greatest gifts that we must claim. All these five gifts are packaged to gather in one precious gift wrapping known as Emmanuel.
The prophecy has it that "Look, the virgin shall conceive and bear a son, and they shall name him Emmanuel," which means, "God is with us." (Matthew 1:23).
I've discovered that many Americans don't unwrap all their Christmas gifts. Maybe because of our prosperity and we seem to have everything, and we become indifferent to the material gifts. A gift that is not unwrapped is equivalent to not receiving it.
However, you must open these five spiritual gifts because it is what makes life meaningful and worth living.
1 – Unwrap the Gift of God's Presence
The first gift is the Presence of God because one of Jesus' nickname is Emmanuel, meaning "God is with Us." His presence in our lives is God's presence with us.
The Presence of God is where happiness is, as King David said, "In your presence, there is fullness of joy; in your right hand are pleasures forevermore." (Ps. 16:11b ESV) Just imagine what a beautiful place to be!
In fact, King David wrote a Christmas song similar to "All I Want for Christmas is You." It's known as Psalm 27, in which he said, "One thing I asked of the LORD, that will I seek after: to live in the house of the LORD all the days of my life, to behold the beauty of the LORD, and to inquire in his temple. … "Come," my heart says, "seek his face!" Your face, LORD, do I seek." (Psalm 27:4, 8).
The consciousness of God's presence is invaluable. Meditating on his life stories brings you the fullness of joy and everlasting pleasure that nothing can compare. Even King David, with all his royal luxuries, couldn't match what he possessed with the joy of the presence of God.
No success or achievement in our lives can bring us pleasure equal to God's presence. So, unwrap this spiritual gift and welcome God's presence in your life.
2 – Unwrap the Gift of God's Peace
Another nickname of Jesus is The Prince of Peace. Emanuel brings us not only happiness but also peace. For some people, peace is more important than happiness. Without peace, how can we be happy?
Our world is hungry for peace. I remember when we were young, even though life was tough, we thought peace would happen one day, but as we grow older, we found peace to be even at a farther distance.
Bertrand Russell was a peace activist and one of the most brilliant minds of the twentieth century. He was a renown atheist, and one of his famous essays was "Why I am not a Christian."
When Russell was on his deathbed, he asked his wife (his third one) to hold him, and he said, "Honey, you know that I've been a peace activist all my life, but I've never found peace except in your arms."
It sounds very sweet, but also very sad. It tells us that this great mind of the time had missed unwrapping the gift of peace. Russell looked for peace elsewhere but didn't find it. Don't make the same mistake as him.
Stop looking for peace on this earth where it cannot be found. Instead, unwrap the peace that is already given you. Jesus said, "Peace I leave with you; my peace I give to you. I do not give to you as the world gives. Do not let your hearts be troubled, and do not let them be afraid." (John 14:27).
It says the peace Jesus gives us is different from what the world can give us. The peace the world gives us is temporal—like a cease-fire, but what Jesus gives us is eternal. It's a profound peace nothing can destroy.
So, claim God's peace.


3 – Unwrap the Gift of God's Power
Have you ever found yourself powerless in certain things you want to accomplish or change? We all can use a little more power to achieve our dreams. We are like smartphones, always power-thirsty—always running out of juice! We end up having to charge them almost daily. One of the best selling electronic is a power pack. I am sure you have one.
At Christmas, God displayed his power over nature. "For nothing will be impossible with God" was Angel Gabriel's word to Mary, when he came to announce the miracle of Christ's incarnation. (Luke 1:37)
Because of Emmanuel—God is with us, this power is a gift for you now. For two thousand years, numerous Christians have changed the world with this power. If you can tap into God's power through constant consciousness to God's presence, it will be like having a smartphone permanently plugged into the power source and you will have the unlimited power supply for your life.
So, claim the gift of God's power.
4 – Unwrap the Gift of God's Promises
We live in a fallen world, which Buddhism calls "a sea of suffering." In addition to God's presence, peace, and power, we also need hope to cope with this life. God's promises are our hope because nothing else can guarantee fulfillment.
Emmanuel—God is with us—is the fulfillment of the past promises of God, which assures us that the other promises will also be fulfilled in the future. One important promise that you need to unwrap at times like this is that God not only gives you the power to swim through this sea of suffering but also guarantees you that you will overcome this life triumphantly.
The Apostle Paul wrote, "I am confident of this, that the one who began a good work among you will bring it to completion by the day of Jesus Christ." (Phil 1:6)
What it means is that because Emmanuel—God is with us—God has begun a good work in you, and He will bring it to completion. You may fail to keep your promises, but he will never fail his promises. We often sing "our God is a faithful God." God is not only with you for now, but also with you forever. That is what Emmanuel brings, so unwrap the gift of God's promises.


5 – Unwrap the Gift of God's Purpose
One of the most important questions we often ask is, "What is my purpose in life?" The problem is we tend to find the answer everywhere except in the right place.
Let's say, if you want to know the purpose of an electronic device that you know nothing about, would you want to check out its manual, or better yet, consult the creator of it?
Because Jesus is Emmanuel—God is with us, he brought both the manual and the demonstration of what life should be. He said,
"My teaching is not mine but his who sent me. Anyone who resolves to do the will of God will know whether the teaching is from God or whether I am speaking on my own." (John 7:16).
If you are willing to do God's will and fulfill God's purpose for your life, listen to Jesus' teaching and you will feel your path enlightened. As the Psalmist said, "Your word is a lamp to my feet and a light to my path." (Psalm 119:105).
Not only did Jesus brings the user manual for your life, but he also came to demonstrate how to live and fulfill God's purpose. Jesus said,
"Come to me, all you that are weary and are carrying heavy burdens, and I will give you rest. Take my yoke upon you, and learn from me; for I am gentle and humble in heart, and you will find rest for your souls. For my yoke is easy, and my burden is light." (Matthew 11:28-30).
He says, if you are sick and tired of this stressful world, come to me and learn from me. My way is easier. God's purpose for you is not busyness, but restful and effective. Following God's purpose, you will make maximum impact with minimum effort.
Jesus' ministry lasted only three years, but his impact reaches billions of people around the world over thousands of years. If an unknown baby born in a manger in a small town could make such an impact in this world, your impact in this world could be huge. Jesus said,
"Very truly, I tell you, the one who believes in me will also do the works that I do and, in fact, will do greater works than these, because I am going to the Father." (John 14:12).
God has a greater plan for you. That's the gift of Emmanuel. So, claim it.
These gifts are huge, and if you find it difficult to unwrap these five gifts, Jesus has established a community to support each other in unwrapping these gifts, and it is the church. It's much easier to unwrap them together. So, you need to belong to a church to develop the consciousness of God's presence, peace, power, promises, and purpose.
Emmanuel in 2020!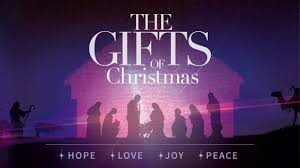 Coming Soon
Annual Financial Meeting on Sunday, January 26, 10 am (After Service)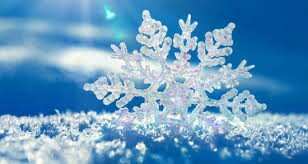 JOURNEY OF FAITH
Philippians 2:1-11
OUR TRUE BEARINGS
Let us run with perseverance the race that is set before us, looking to Jesus the pioneer and perfecter of our faith. Hebrews 12:1b-2a
Greenwich Observatory outside London is the place where the Prime Meridian (zero degrees longitude) was agreed on by maritime nations in 1884. It's also the locus of Greenwich Mean Time (GMT), the universal standard from which all time and time zones are reckoned.
Tourists love having their pictures taken straddling the red, six-inch ribbon of steel along the ground indicating the Prime Meridian. They place one leg in the western hemisphere and one leg in the eastern hemisphere and then smile for the camera.
Scripture teaches us that we find our north, our moral compass in our risen redeemer. To find our bearings, we must keep our eyes focused on Christ, the pioneer and perfecter of our faith. From that point on, we can move forward in love and commitment.
God, help me align my life and choices in Christ. Amen.
Hope Harle-Mould, Buffalo, New York
Monday, January 6, 2020
These Days Daily Devotions for Living by Faith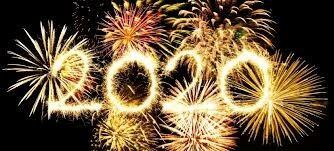 A New Year's Blessing
May God make your year a happy one!
Not by shielding you from all sorrow and pain,
But by strengthening you to bear it as it comes;
Not by making your path easy,
But by making you sturdy to travel any path;
Not by taking hardships from you,
But by taking fear from your heart;
Not by granting you unbroken sunshine,
But by keeping your face bright, even in the shadows;
Not by making your life always pleasant,
But by showing you when people and their causes need you most,
And by making you anxious to be there to help.
God's love, peace, hope and joy to you for the year ahead.
HAPPY RE-NEW YEAR!!!
I like to renew my gratitude by evangelizing to myself, the salvation, grace and Holy Spirit gifted to me every day of the year.
By remembering His goodness and faithfulness all year long. Renewing my mind and reapplying His word for growth. Revisiting His promises for the hope of the future. Refocusing on Him instead of the problems that are much smaller than He is. Reconnecting when finding myself distracted by the shallow and trivial things of life. Renewing my dedication as the temple of the Holy Spirit. Reviving adoration and amazement sitting in His presence. Recommitting to allow Him to finish the work he began in me.
And the one who was seated on the throne said, "See, I am making all things new." Rev. 21:5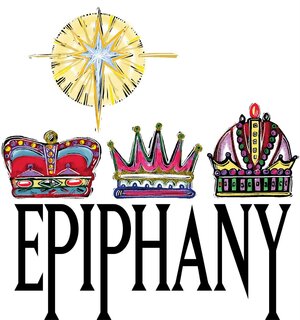 The Meaning of Epiphany
Epiphany begins on January 6 each year. It gets its name from the Greek word epiphaneia, meaning "to appear, to show or to manifest." The ending date of Epiphany season is determined by Ash Wednesday, which is determined by the date of Easter.
Traditionally, Epiphany Day marks the coming of the Magi to worship the infant Jesus. The significance of Epiphany for Christians is that it symbolizes the first recognition of Christ by non-Jews.
The season of Epiphany emphasizes the divine nature of Jesus – a truth that justifies his perfection as the model of real life.
The color of Epiphany is green to symbolize life, growth, hope and eternity, which are all characteristics of Epiphany emphasis.
The White Gifts & Mitten Tree Gifts was a huge success!!!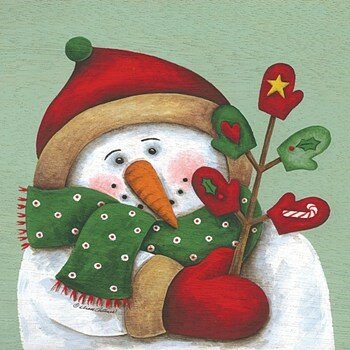 This year we collected and distributed to the Center for Hope and Safety (Shelter Our Sisters).
Trinity Family prayers of thanksgiving for all your generous donations.
KRITZLER'S KORNER WORDS TO LIVE BY:
* Good old day - when a clothes dryer was a knot in the clothesline.
* A clumsy confident is one who spills the beans.
* When in deep water, keep your mouth shut.
* Life is not a problem to be solved but a mystery to be explored.
* Those who live by bread alone don't like peanut butter.
* The easiest habits to break are the ones that are good for you.
* Don't expect to lose weight in a month of sundaes.
* A reason that sounds good is not always a good, sound reason.
* The key to triumph is its first syllable.
* A luxury is something you don't need but can't do without.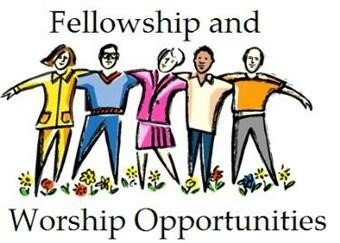 DELLRIDGE NURSING HOME
Our January worship service at Dellridge will be on Sunday the 19th at the usual 2:00 pm. Please join us in celebrating the Lord's Day with these very loving and deserving folks.

FOOD DONATIONS
Last year at this time we were thinking that reaching our annual 1,000 lb. food donations mark would be getting tougher with each passing year.
Well we made it for the 17th consecutive year. We collected and delivered 1180 lbs. of food and other supplies to The Center for Food Action in 2019 which is the most we have donated since 2015. A job well done and a great witness to God's love and compassion toward those who are less fortunate than ourselves.
Desmond Tutu once said - "When people were hungry Jesus did not say, "Now is that political or social?"He said "I feed you." Because the good news to a hungry person is bread."
And now we are entering the year 2020 with all of its possibilities and potential. Let's meet it head on with our continuing mission of feeding those who are struggling with putting food on the table. The basket is always hungry.
~ Tom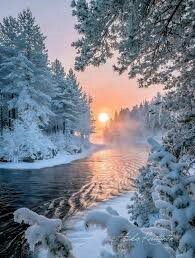 JANUARY EVENTS
Jan. 01 Happy New Year!
Jan. 02 Small Group Bible - 10:00 am
Jan. 05 Second Sunday after Christmas - 9:00 am
Jan. 06 Epiphany of the Lord
Jan. 12 First Sunday After Epiphany - 9:00 am
Jan. 12 Chinese Bible Study - 11:00 am
Jan. 15 R.O.M.E.Os - 12:00 pm
Jan. 18 Session - 10:00 am
Jan. 19 Second Sunday After Epiphany - 9:00 am
Jan. 19 Chinese Bible Study - 11:00 am
Jan. 19 Dellridge Nursing Home - 2:00 pm
Jan. 20 Martin Luther King, Jr. Day
Jan. 26 Third Sunday after Epiphany - 9:00 am
Jan. 26 Annual Financial Meeting - 10:00 am
Jan. 26 Chinese Bible Study - 11:00 am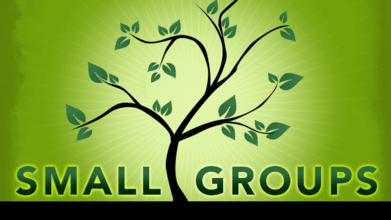 WEEKLY GROUPS
Chinese Bible Study – Meets every Sunday at 11:00 am in the McClure Room upstairs next to Sam's office.
Morning Bible Study - Meets on the 1st & 3rd Thursday of the month at 10:00 a.m. at the home of the Dennehy's. We are now studying the Gospel according to Luke. For more information, call Sam at 551-333-1133.
Prayer Group - Please ask Sam about upcoming prayer groups. The prayer of the righteous is powerful and effective. James 5:16
Just Breathe - Yoga with Nancie - Please contact Nancie for additional Information at 914-393-0244 or 1396.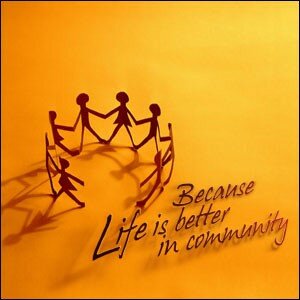 MONTHLY GROUPS
Women's Association - Meets monthly (except in January) on the 1st Tuesday at 10:00 a.m. and a different location each time. For inquiry, call Ann Schlamp at (201) 265-7187.
R.O.M.E.O.'s (Retired Old Men Eating Out) - Meets at noon at Applebee's Restaurant located in the Fashion Center of Paramus on the 3rd Wednesday of the month.**All men are welcome**
*Will meet on Wednesday, January 15th at 12 pm.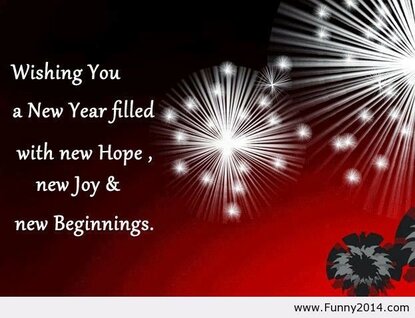 Faith is futile without fruit! Let's cultivate a fruitful life together!
Our address is: 722 E Ridgewood Ave, Ridgewood, New Jersey