February 2020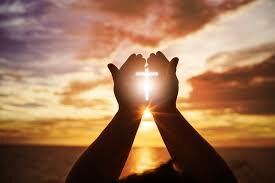 Living in Grace Upon Grace
Samuel Stone
Last week PBS aired the Masterpiece version of Les Misérables in six episodes. It was a non-musical version. I watched it and found it very well made. However, if you love the musical, you would find this version missing some zest or some wild emotional rollercoaster that only music can take you through.
In any case, I am sure everyone who has seen or read Les Mis loves it. After all, it was the second longest-running musical in Broadway history with 6680 performances. You would have never thought that such a serious and theologically dense story can be appreciated by every generation.
The story touches the core of the human spirit because deep inside, we all feel the oppression of the law and long for redemption. Every major religion tried to come up with a new set of laws to help us earn redemption, but it only ended up adding to our heavy burden. 
Unlike others, Jesus came to deliver grace. John said,
"The law indeed was given through Moses; grace and truth came through Jesus Christ." (John 1:17).
Les Mis is the perfect depiction of the contrast between law and grace. Jean Valjean stole a loaf of bread, but the harsh punishment by the law made him sink deeper to sin and commit a worse crime—stealing the silver from the church that gave him refuge. Inspector Javert wanted a perfect rule of law, and the church wanted to show grace. 
Jean Valjean was enslaved by the law but redeemed by grace. Inspector Javert never understood the
grace and believed redemption comes through the strict enforcement of the law.
Lao Tzu said, "The more laws we have, the more thieves we have." Lao Tzu saw the problem, but he never found the solution. The best solution he could come up with was to go with the flow—Que sera, sera, whatever will be, will be. 
Lao Tzu vaguely discovered grace as part of the Tao, but he had perceived that the Tao must be the Son of Someone. He said, "I do not know whose son the Tao is. It might appear to have been before God." (Lao Tzu 4). John answered his question from the very beginning of his Gospel,
"In the beginning was the Word (the Tao in Chinese), and the Word (Tao) was with God, and the Word (Tao) was God. He was in the beginning with God. All things came into being through him, and without him not one thing came into being. What has come into being." (John 1:1-3).
I am sure Lao Tzu would have leaped with joy when he discovers the Gospel of John. He died 500 years too early. His contemporary Confucius also said, "Had I known the Tao in the morning, I am happy to die in the evening." The sages had a yearning and foresight for the Word. John then said,
"And the Word (Tao) became flesh and lived among us, and we have seen his glory, the glory as of a father's only son, full of grace and truth. From his fullness we have all received, grace upon grace." (John 1:14, 16).
I want to focus on this last verse, "From his fullness we have all received, grace upon grace." It reminds me of the scene Jean Valjean was caught by the police with the silver from the church and brought back to the priest because he told the police that the silver was given to him, but the police didn't believe him.
The priest testified that it was true and told Valjean that he forgot to take the bigger silver candle stands and gave him those also. That was the turning point of Jean Valjean. For the first time, he understood what grace is. The harsh law didn't make him righteous, but grace did. The rest of his life became the embodiment of grace.
It's easy to receive and appreciate grace, but it's not easy to do grace. Imagine you are the priest. Would you be able to be so gracious? Honestly, I would feel very angry about being betrayed by him. "I give you food and shelter for the night, but you pay me back by stealing from me?" 
I have to confess that I might not be so gracious. I will try, but I think I might fail. (Maybe because I am a Libra! Just kidding. That can't be an excuse in heaven.)
See, we all want to be treated with grace by God, like the way Jean Valjean was treated—grace upon grace—but when we treat others, we become Inspector Javert. We want justice and judgment! 
It's just liked the Parable of the Unforgiving Servant told by Jesus. He begged the king to forgive his debt, and the king showed him mercy, but on his way back, he found someone who owed him just a little, but he refused to forgive him.
Can we live in grace upon grace? This is my New Year resolution. As Christians, we all are the recipients of grace. Can we be the extenders of grace?
From today's scripture lesson, I draw a list of five actions that we can do to live in grace upon grace. I put them in an acrostic GRACE.
1. Grasp God's Grace
I have discovered that if I want to show grace, I must receive grace, particularly the one from God. Just like Jean Valjean, he was harsh because the world was harsh on him. From the moment he experienced the irresistible grace, he became a grace giver.  Verse 12 says,
"But to all who received him, who believed in his name, he gave power to become children of God." (John 1:12).
The term "received" is translated from a Greek word meaning "to grasp" or "to seize." It's more than just welcoming God, but to hold on to him, or embrace him. The more we grasp God's grace the more we are able to show grace.
2. Rekindle Your Flame
The world is harsh since it is a fallen world. Every day we are poured over with cold water. Most of the things you see in the news often extinguish your grace. You need to rekindle your flame of grace by looking at Jesus, who is the light of the world. John said,
"In him was life, and the life was the light of all people. The light shines in the darkness, and the darkness did not overcome it. The true light, which enlightens everyone, was coming into the world." (John 1:4, 5, 9).
Jesus came to the world to rekindle our flame. That's why I love to read the four Gospels over and over again. If you sit in my car, you will hear the MP3 Bible of the four Gospels repeatedly played over and over again. It rekindles my flame of grace.
3. Assume the Role of God's Child
We behave according to the role we conceive in our mind. If I feel I am a failure, I behave like a failure. The world Jean Valjean was in made him feel like a thief, so he assumed the role of a thief. However, the grace of the priest made him feel like a prince of God, and so he was encouraged to assume that role. John said,
"But to all who received him, who believed in his name, he gave power to become children of God." (John 1:12).
Notice it says "power." That's the power to change. No matter how much of a failure I feel, the Word gives me the power to become a child of God. So, assume it. As a child of God, you have no other way to behave but graciously. You become a noble person doing noble deeds.
4. Communion with Saints
It's hard to do grace alone in this fallen world. We need each other, not just as a community but as a communion. Communion is different from the community. A community is like a club, a group of special interest people hanging out together, but communion is a spiritual union. 
A community is an organization. A communion is an organism. Paul said that all Christians are part of one body with Christ as the head. (1 Cor. 12:27).
By saints, I'm not talking about the Roman Catholic sense of saints. The saints, according to the Bible, are simply the believers, those who are born of the Holy Spirit. John said,
"who were born, not of blood or of the will of the flesh or of the will of man, but of God." (John 1:13).
When you feel discouraged, reach out to the saints, especially the ones who have grace. Sometimes, even watching or reading a story like Les Mis, makes you feel communion with the saints and inspired to show grace.
5. Enlighten the World with Grace
Sometimes, all you need is just do it. I don't like the expression, "Fake it until you make it," but it has some truth in it. Just as we assume the role of a child of God, we become gracious, we also can be gracious first and assume the role of a child of God. So, don't just wait for the mood to take action, take action first, and the mood will follow. Jesus said,
"You are the light of the world. A city built on a hill cannot be hid. … In the same way, let your light shine before others, so that they may see your good works and give glory to your Father in heaven." (Mat 5:14, 16).
Grace includes a sense of hope and trust. God shows grace because he believes in us and has hope in us. In the same way, we must not lose faith in the world. Stretch your light, and it will stretch your faith when you see your light reflects.
Here's how we can grow our grace:
Grasp God's Grace
Rekindle Your Flame
Assume the Role of God's Child
Communion with Christ
Enlighten the World with Grace
Happy New Year! Amen!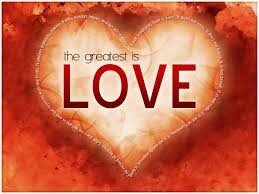 No, the word is very near to you; it is in your mouth and in your heart for you to observe. Deut. 30:14
There are many theories on how to modify bad behavior. How do you go about changing bad habits into good ones?
Some of us spend long hours talking about our feelings, based on the assumption that once we have sorted out our feelings, the resulting clarity will enable us to act accordingly.
Others start with their thoughts, realizing that what we think determines how we feel, which in turn shapes how we act.
A third option is to act, trusting that habitual actions will in turn shape our hearts and minds.
There is truth in all three approaches, because our physical, mental, emotional, and spiritual selves are all connected.
That's the insight proclaimed in Deuteronomy 30. God's word inside us enables a congruity among our actions, thoughts, and feelings, a life lived in obedience to God.
Holy God, re-form us so that every aspect of our lives gives glory to you. Amen.
Paddy Eastwood, February 28
These Days – Daily Devotions for Living by Faith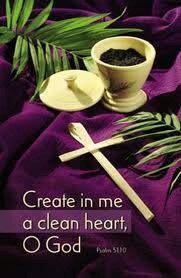 An Ash Wednesday Parable
"God, be merciful to me, a sinner!"
Luke 18:13
February marks the beginning of our Lenten journey. On Ash Wednesday we are reminded of the frailty of life and the necessity of repentance.
In our passage, Jesus compares the worship of someone who trusts in his own righteousness and works to someone who knows that they have nothing to bring to God other than themselves.
Jesus declares the sinner justified but dismisses the religious leader.
Ash Wednesday reminds us that we are dust and temporary. Our passage reminds us that our works are also temporary, regardless of how good they may be.
As we journey through Lent this year, may we experience a fresh reliance on God's grace. May we recognize, in a greater way, that we have nothing to offer, and may our prayer be that of the tax collector.
God, be merciful to me, a sinner. Amen.

John A. Smith
These Days – Daily Devotionals for Living by Faith
February 14, 2018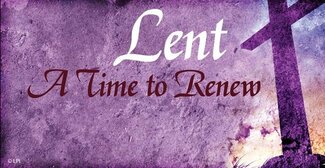 Practice Faith
"Indeed, God did not send the Son into the world to condemn the world, but in order that the world might be saved through him."
John 3:17
This passage from the gospel of John tells us that God loves the world and wants life for the world. It tells us that God acts on this great love by sending God's Son, giving that Son, and providing the way to life.
Just as the Israelites were invited to look at the bronze serpent to find healing, we are invited to look at the Son of God, lifted up on the cross.
When we do, what is it that we see? We see that god, our only source of life and healing is truly with us on our journey, with us in the darkness, bringing us into the light.
Today, practice faith. How would your day be different if you had unshakeable confidence that God is with you, not condemning you, but loving and saving you?
What question would you ask? What risk would you take? Who would you help? What would you create?
What would you give up or stop worrying about?

God with us – I live in your light. Amen.
 
Rebecca S. Bosarge
These Days – Daily Devotionals for Living by Faith
March 10, 2018


KRITZLER'S KORNER WORDS TO LIVE BY:
* A bargain is a transaction in which each person thinks they got the
best deal.

* Refusing help deprives someone of the chance to be helpful.

* Learning comes from listening, not speaking.

* If at first you don't succeed, recheck the wastebasket for the
directions.

* Don't give your mother candy on Mother's Day, if you're on a diet.

* You're out of shape if your knees buckle and your belt doesn't.

* It helps to keep your bills in one drawer labeled "Due Unto
Others".

* Treat your visitors like family and your family like visitors.

* Drive so that your driver's license expires before you do.

* God made time, but man-made haste.

CELEBRATIONS

HAPPY BIRTHDAY
9 – Glenn Haug
13 – Yee (George) Chin
17 – George Kritzler
23 – Dolph Haug
24 – Philip Law
28 – Annie Tsang
ANNIVERSARIES
2 – Sam and Sophie Stone
8 – Ann & Jack Schlamp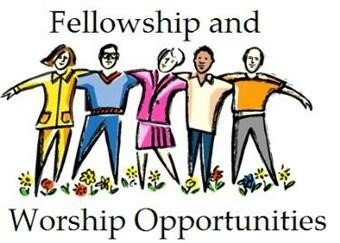 DELLRIDGE NURSING HOME
Our Sunday afternoon worship service at Dellridge will be held on Feb. 16th at the usual 2:00 pm. Please join us and help with the singing of our good old favorite hymns.

FOOD DONATIONS
Well, we're off to a fantastic start for 2020. In January we delivered a whopping 170 lbs. (23 bags) of food and supplies to The Center for Food Action. It seems like the smaller our numbers get, the more we give. This is a wonderful testament to Christ's teaching to get out into the world and serve others.
Our ministry to hunger is even more significant in that we'll never know the names and faces of those whom we serve.
But a quote from a food pantry recipient goes -"The food bank helped me realize we are not alone." So, we are not just providing calories and nutrition when we give, we are also providing hope.
Keep up the wonderful work.

~ Tom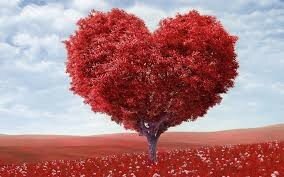 FEBRUARY EVENTS
Feb. 02     Happy Anniversary Sam & Sophie
Feb. 02     Fourth Sunday after Epiphany - 9:00 am
Feb. 02     Chinese Bible Study - 11:00 am
Feb. 04     Women's Association - 10:00 am
Feb. 06     Small Group Bible - 10:00 am
Feb. 08     Happy Anniversary Ann & Jack
Feb. 09     Fifth Sunday after Epiphany - 9:00 am        
Feb. 09     Chinese Bible Study - 11:00 am
Feb. 14     Happy Valentine's Day
Feb. 16     Sixth Sunday after Epiphany - 9:00 am
Feb. 16     Chinese Bible Study - 11:00 am
Feb. 16     Dellridge Nursing Home - 2:00 pm
Feb. 17     President's Day
Feb. 19     Romeo's - 12:00 pm
Feb. 20     Small Group Bible - 10:00 am
Feb. 23     Transfiguration of the Lord - 9:00 am
Feb. 23     Chinese Bible Study - 11:00 am
Feb. 26     Ash Wednesday Service - 6:00 pm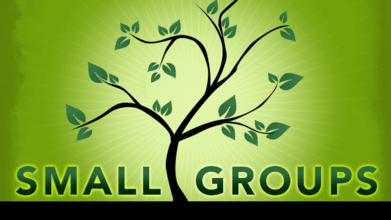 WEEKLY GROUPS
Chinese Bible Study – Meets every Sunday at 11:00 am in the McClure Room upstairs next to Sam's office.
Morning Bible Study - Meets on the 1st & 3rd Thursday of the month at 10:00 a.m. at the home of the Dennehy's.  We are now studying the Gospel according to Luke.  For more information, call Sam at 551-333-1133.
Prayer Group - Please ask Sam about upcoming prayer groups. The prayer of the righteous is powerful and effective. James 5:16
Just Breathe - Yoga with Nancie - Chair Yoga & Mat Yoga meets in the Minnema Room. Please come 15 minutes early to the first class to register.  Please Call Nancie for additional information at 914-393-0244 or 1396.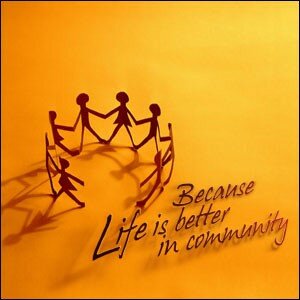 MONTHLY GROUPS
Women's Association - Meets monthly (except in January) on the 1st Tuesday at 10:00 a.m. and a different location each time. For inquiry, call Ann Schlamp at (201) 265-7187.
Will meet on Tuesday, 2/4 at 10:00 am at the home of Ann Schlamp, 320 South Drive, Paramus. We will continue of the Ten Commandments by looking at "Keeping the Sabbath". Please bring your lunch, our hostesses will provide dessert and beverages. All women are encouraged to join us for study and fellowship.
R.O.M.E.O.'s (Retired Old Men Eating Out) - Meets at noon at Applebee's Restaurant located in the Fashion Center of Paramus on the 3rd Wednesday of the month. *Will meet on Wednesday, February 19th at 12 pm.**All men are welcome**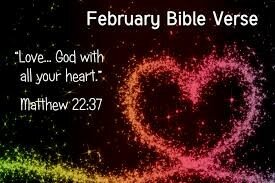 Faith is futile without fruit! Let's cultivate a fruitful life together!
Our address is: 722 E Ridgewood Ave, Ridgewood, New Jersey