Traces of Grace
Volume 61 - June 18, 2021
Sunday Morning Worship
In-Person Worship Service
Welcome back to our Sunday morning Worship Service! Sunday morning service begins at 10am, but If you can't make it in person, we will still be livestreaming the service, which you can view from the link on our website.
Join us for our Sunday morning service, as Shawn challenges us with a message called "Moses to Joshua", based out of Joshua 24:14-15. You won't want to miss it!
The link to access the livestream will be available on our website at fumccollingswood.org, where you'll also be able to view a recording of the service throughout the week.
Worship Service Update:
We have relaxed our COVID protocols based on new guidelines released by the CDC and the State of NJ:
Pre-registration is no longer required to attend our services in-person, but Sign-In for attendance purposes is needed.
Temperatures will not be taken.
Seating in the sanctuary will be relaxed to every other pew. (instead of every 3rd pew)
All pews will once again have a pew pad.
Hymnals & Bibles will be available in all pews.
Masks will no longer be required.
NOTE: The decision whether to wear a mask or not is an intensely personal one. We request that everyone participating in our services respect one another's personal decision regarding masks. If you see someone wearing a mask, please be sure to keep your distance as you approach that individual. If you choose to wear a mask and remain distanced from others, our Welcome Team will do their best to accommodate that request.
We will continue to live-stream the service as well, so if you are not yet comfortable in a public setting, we understand and invite you to join us virtually through our website. The building will also be available - on a scheduled basis - for use by various small groups.
Please contact Pat Gunning for building availability.
"Baby Bottle" Collection Ends
Just a reminder that our "Baby Bottle" collection to support Options for Women, a pregnancy care center, in Cherry Hill, NJ, ends this Sunday, June 20th. There will be a designated spot, near the Sign-in tables for you to drop off your Baby Bottle(s) before or after our Sunday Service. If you have any questions, please contact Judy Boswell. To find out more about Options for Women, be sure to check out their website at optionscherryhill.org.
Summer Camp Days - "Lots of Fun"
For all children, Pre-K to Grade 6, Summer Camp Days are coming soon! Beginning 10:00-11:30am, outside behind the church, we will have a Bible story, games, prizes, a craft or two and a snack! There may even be a Carnival Day and a Water Balloon fight- you won't want to miss it!!
Mark the dates on your calendar:
Wednesday, June 30th
Wednesday, July 14th
Thursday, August 5th
Thursday, August 19th
*Any questions please call Miss Pat -(856)962-8010
Berean & Forum Sunday School Class
To all members of the Berean and Forum Sunday School Class - please note that we will be resuming our class in September 2021.
If you are looking for a good Sunday School class, you are welcome to attend! If you have any questions please contact Karry Corbitt.
A message from Pastor Sam & Lisa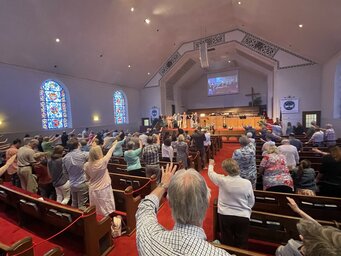 Dear Church Family & Friends,
Lisa and I want to thank you, FUMC church family and friends, for a special and meaningful time last Sunday. We will treasure our last 13 years together, both the blessings and the challenges we have shared together, for the joy of the Lord is our strength. We want to express our deep appreciation for all the cards, generosity and gifts shared with us. Our tears have been bittersweet as we move to Woodstown to follow God's call and next assignment for our lives. One picture that brought it home for Lisa and I was taken during the conclusion of the service during the last prayer; hands were raised towards the Lord and heaven as one body during the last prayer together. As the words to the song, "Way Maker" reminds us, the Lord is our promise keeper, always working miracles, providing a way and lighting the darkness.
Thanks again for the journey, love and grace we have shared together in Jesus. Each one of you and the Rambo family are in our prayers for His will and glory to be done!
In His Awesome Love and Grace,
Pastor Sam and Lisa
New Sermon Series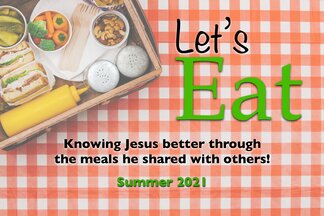 Please join us for our upcoming sermon series called Let's Eat. Starting in July, over the course of 10 weeks, we'll take a look at the 10 meals that Jesus shared with people as recorded in the gospel of Luke, and how we can get to know Jesus better through those meals.
July 4 - Let's Party - Luke 5:27-32
July 11 - Let's Repent - Luke 19:1-10
July 18 - Let's Give It Away - Luke 9:10-17
July 25 - Let's Wash - Luke 11:37-52
August 1 - Let's Remember - Luke 22:14-38
August 8 - Let's Be Humble - Luke 14:1-24
August 15 - Let's Believe - Luke 24:36-43
August 22 - Let's Listen - Luke 10:38-42
August 29 - Let's Love - Luke 7:36-50
September 5 - Let's Recognize - Luke 24:28-32
New Church Directory !
An updated Church Directory is now available! You can help us reduce mailing costs by picking up your copy when you sign-in before Sunday church service. Thanks to all who contributed their time in the lengthy process of this publication!
Please Note:
We are not collecting donations of clothing or household items at this time! Thank You!
Job Opportunity
We're still actively seeking an Office Manager (aka Church Secretary). If you know of anyone who has moderate computer skills, good organizational skills, and a heart for Jesus, who might be interested in this paid position, please ask them to contact Carol Doron at the email listed below...
Office Manager for FUMC Collingswood
20 hours/week
Tuesday - Friday
9am - 2pm
If interested, please contact Carol Doron at bcdoron@aol.com
Verse of the Month - June 2021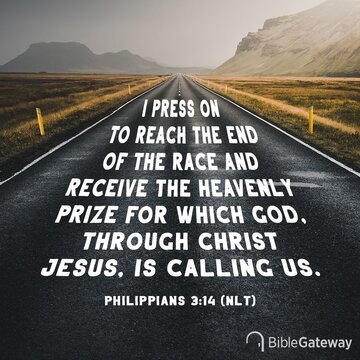 As we just finished studying Philippians through our sermon series called "Real Living", our verse of the month reminds us that there is a higher calling we are reaching for, as we press on and live every moment of every day, for Christ!
Praises!
We are privileged to announce the appointment of Scott Rambo, as our new Senior Pastor!
Scott is husband to Meg and dad to four boys; Tim, Ben, Josiah and Eli. He grew up in South Jersey, graduated from Asbury College with a B.A. in Media Communications and earned an M.Div. from Wesley Biblical Seminary. Scott has served at Trinity UMC, in Mullica Hill, since 2017, as an associate Pastor. Prior to joining the staff at Trinity, Scott and Meg served in Uganda with World Gospel Mission. He loves to see people engage their faith and be empowered to respond to God's work in their lives. Scott is a reader, runner, guitarist, Philly sports fan, coffee lover and rides a motorcycle.
We thank God for His provision and we welcome the Rambo Family,
as they begin their ministry here at First UMC on July 1st.
````````````````````````````````````````````
We praise God and thank Him for all the prayers that have been answered throughout this challenging time and also:
For His guidance and direction during our Pastoral transitions.
For all God is doing, even in the smallest of details!
Prayer Requests
Philippians 4:6 tells us:
Do not be anxious about anything, but in everything, by prayer and petition, with thanksgiving, present your requests to God.
Our "Prayers on the Porch" are still happening every Monday through Thursday at noon at 638 Park Ave. Feel free to come out and join us if you can!
Please continue to pray for...our homebound members; our church members who are in need of spiritual, emotional and financial care; any families and relationships that have been strained during this time... the list is long, but God is BIG!
Please pray for the following:
Pastor Scott, Meg and boys - as they prepare to move to our parsonage.
Carl Schopfer(Brother of RuthMarie Weinberg)- medical challenges
Nicholas Ferrara(Grandson of Charles & Joan)-recently deployed to Saudi Arabia.
Frank Persicano - will be leaving for Naval Basic Training on July 26th for 8 weeks.
Michelle Conover - doing better with medical issues
Joy, Craig, Claire and Neil Evans - continued prayers for Joy and family for strength during this journey.
Arnie Arnold - challenges with breathing
Sharon Bailey -in Cooper Hospital due to complications from recent surgery.
Hazel Fraley - in Cooper Hospital recovering from second ankle surgery.
Tina Hemphill - recovering from infection due to tick bite.
Mary Mondatsos - heart and cancer concerns
Gus Mondatsos - back issues
Joel & Kay Shannon
Ahiz & Joyce Toure - their baby girl, Nyameye, is getting stronger each day.
Pastor Sam & Lisa - as they begin their new ministry in Woodstown.
God's provision for a new Office Manager
SPR - as we continue to transition to a new Pastor & staffing
Missions & Evangelism - Leadership and new Treasurer needed.
God's hand upon our towns, state and country and the decisions our elected leaders have been recently making.
If you have any other prayer concerns or ways we can serve you please let us know. We desire to journey with you.
Remember, you are loved!
In His Grace,
The FUMC Staff
... to see all people WORSHIP God, CONNECT with His people, and join His MISSION in this world.
Our address is: 201 Dayton Ave, Collingswood, NJ, 08108