Traces of Grace
Dec. 31, 2021
Thoughts from Pastor Scott
Happy New Year, First Methodist!
I hope you've had a Merry Christmas season, even if you've had to change or shift plans because of COVID. Even in the midst of the uncertainty that comes with the lingering impact of the pandemic, we serve a good and faithful God. One thing we've learned over these past two years, whether we wanted to or not, is the importance of remaining flexible in the face of shifting circumstances.
This Sunday, we will meet again for one combined service at 10am in which we will be led in worship by our students and young adults. I hope you'll come support and encourage them as they lead; our young people are a vital part of our church. We'll postpone our usual first Sunday of the month communion celebration so the young people can lead as much of the service as possible. We will participate in communion on January 9th instead.
Because of the uptick in cases related to COVID, and the other things that are floating around, I wanted to reiterate the protocols we currently have in place.
We will continue to distance in worship with every other pew roped off.
Masks are encouraged, but not required.
We are asking each household to fill out their connect card and drop it in the offering plate. This is in place of signing in upon arrival.
If you are experiencing symptoms consistent with COVID-19, or have recently been in close contact with someone diagnosed with COVID-19, we ask that you worship online with us this Sunday.
We trust each of you to make the best decision for your household. If you are unsure or uncomfortable worshipping in person, we will continue to livestream our worship services so you can worship online. If you have questions or concerns, please reach out to me directly at scott@fumccollingswood.org or 856-889-6884.
Have a blessed New Year celebration,
-Pastor Scott
Upcoming Sermon Series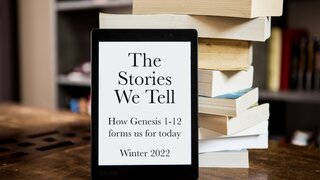 Humans are story-formed people; that is, we are shaped by the stories we tell. It is in those stories that we pass on values, beliefs, and worldviews. As Christians, the stories we tell and that form us as the people of God are the stories of Scripture. We often find the stories of Scripture in conflict with the stories of our culture, the stories of the world. And when we do, we have to choose which stories we will allow to form us.
From January 9th through the end of February we are going to look at some of the stories that provide the foundation for a Biblical worldview. These stories, even though they were written at a different time and to a different context and may not answer all the questions we bring to them, are full of truth for us today. These are the stories we need to tell to one another again in the midst of a culture that says truth is relative to each one of us.
Upcoming Events
Download
Our Combined Sunday Morning Worship Service begins at 10:00am in our sanctuary. This service will be led by members of Ryver Student Ministries, and include songs, Scripture readings, prayers, a message, and other worship elements. Children are welcome in the worship service. Sunday school classes will not meet this week Our 10am service will also be livestreamed for those who are unable to attend in-person. Anyone can access this livestream, but if you'd like to chat with others throughout the service, you must have a Faithlife account and become of member of our Faithlife Group. If you aren't already a member of our group, and would like to become one, please email the church office at office@fumccollingswood.org and we will reply with an invitation. Here are all the links you'll need for the full Sunday Morning experience... Join our Live Stream Service - Access our Digital Bulletin -  Online Giving -  All of our past morning worship services can be viewed on our website by visiting . You can also view the services on our YouTube Channel. If you attend/view our service, we'd appreciate you filling out our Weekly Connection Card to let us know that you joined us, and to tell us how we might be able to pray for you in the coming week.
Sunday, January 2nd  •  10–11 am (EST)
Offering Envelopes
If you give to the church via offering envelopes, your box of offering envelopes for 2022 is in the narthex. Please pick them up at your earliest opportunity. Thank you.
Bus Trip - "Sight and Sound"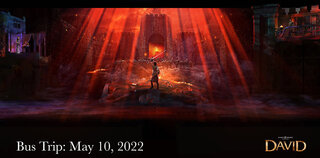 The show "David" will be at Sight and Sound on Tuesday, May 10, 2022, in Lancaster, PA. Also included is a meal at Shady Maple. The cost of the show and the meal is $122.00. The bus has a limited capacity and seats are being filled. A deposit of $22.00 must be paid to hold your spot. If you have any questions, please contact Pat Gunning.
Wee Soccer is back!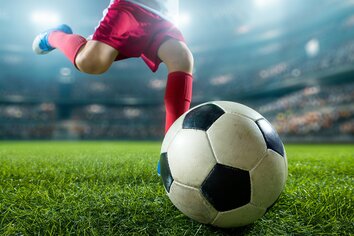 The Wee Soccer indoor program will begin on February 5th. There will be 2 age levels: Kindergarten, 1st grade, 2nd and 3rd grade groups. All games will be played on Saturday mornings in February beginning at 9:00am. You can sign up by calling or visiting the church office, Monday thru Thursday 10:00am to 1:00pm, or Saturday January 29th from 12:00-2:00 in church Parlor. There is a one-time registration fee of $10.00 per child which includes a shirt. For more information and to register your child, please call the church at (856) 858-1186. Thank you!
Praises!
We praise God and thank Him for all the prayers that have been answered throughout this challenging time and also:
For all God is doing, even in the smallest of details!
For our freedom to worship together in person.
For members of our church family who have recovered from surgeries, treatments and illnesses.
Verse of the Month - December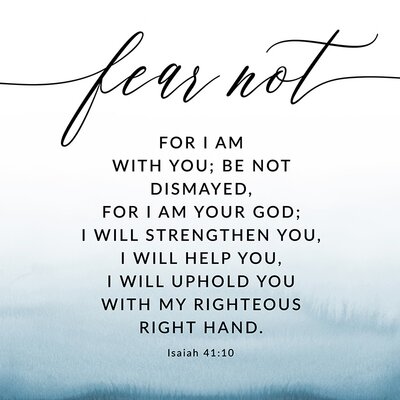 Prayer Line
Prayer Warriors needed! If you would like to be part of this vital ministry, please call Shirley Latch, (856) 854-4777, or the church office, (856) 858-1186, and join our church prayer line. If there are any questions, please contact Shirley Latch. Thanks so much!
Prayer Requests
-Mark 11:24
"Therefore I tell you, whatever you ask in prayer, believe that you have
received it, and it will be yours."
"Prayers in the Garden" has now been changed to "Prayers in the Parlor" during the colder months. It is a time to gather and pray over the requests of our congregation and happens every Monday through Thursday, beginning at 9:00am. Feel free to come and join us!
Please continue to pray for...our homebound members; our church members who are in need of spiritual, emotional and financial care; any families and relationships that have been strained during this time, our Troops and our Missionaries. The list is long, but God is BIG!
Please pray for the following:
Pastor Scott & Meg - for the Lord's guidance & direction in all matters and decisions.
The Zook Family as they look for a home and prepare for their new ministry.
Jaime Frost, daughter of Harry & Linda Rameriz - serious health issues
The Arnold Family in the passing of Arnie Arnold
Jennie Berryhill - throat issues
Ryan Chetty - Age 20 - Discharged from hospital/COVID
Virginia Morrow - in the hospital
Dave Hammond - cancer treatment
Joan Steward - son-in-law has COVID
Ella & Angie Patterson -brother Jack's seizures slow down
Ryan Chetty - Age 20 - Discharged from hospital/COVID
The Ollis family in the passing of Nancy Ollis
Brian and Shauna Coffey
Carol Harding - fell and suffering sprained ankle.
Mary Emily Cameron - home from hospital - continued healing for leg infection.
Dick McCloy - Classic Hodgkins Lymphoma having chemo every other week and leaky heart valves that need repaired
Mary Ann McCloy - double vision and extreme dizziness
Linda Adams' son-in-law - received a kidney transplant and is doing well.
Linda Hamrick -continues to recover .
Karen Kline, her son Craig, & his family - as he continues his cancer treatments.
Nicholas Ferrara(Grandson of Charles & Joan)- presently serving in Saudi Arabia.
Charles Ferrara
Gus Mondatsos - pain management for his back was unsuccessful; visit with Orthopedic dr. set for end of Oct.
Joel & Kay Shannon- grandson Andrew Sperry, helicopter pilot, has been recently deployed.
SPRC - as they determine our staffing needs for the future.
Our Missionaries
God's hand upon our towns, state and country and our elected leaders.
If you have any other prayer concerns or ways we can serve you please let us know. We desire to journey with you.
Remember, you are loved!
In His Grace,
The FUMC Staff
... to see all people WORSHIP God, CONNECT with His people, and join His MISSION in this world.
Our address is: 201 Dayton Ave, Collingswood, NJ, 08108