Traces of Grace
April 14, 2022
Holy Week Opportunities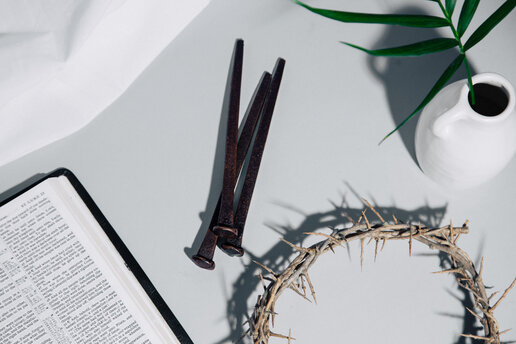 Holy Thursday Service: Thursday 4/14, 7pm. This service will focus on Remembering & Gratitude as we celebrate Holy Communion together as Christ instituted at the Last Supper and hear again the Passion story.
Good Friday Men's Breakfast: Friday 4/15, 6:55am. This will be a great time of fellowship and hearing the good news shared by Garry Cobb.
Good Friday Service: Friday 4/15, 12-1:30pm. This year we will hear from a variety of people from our congregation as they reflect on one of the seven last words of Christ from the cross. A program for kids will also be held during this time.
Easter Sunday worship: Sunday, 4/17, Traditional at 9am, Contemporary at 10:30am. Come and join us as we celebrate the resurrection of Jesus and how it makes it possible for us to live according to the Way of Jesus.
Thoughts from Pastor Scott
Throughout the season of Lent we have been looking at some of the spiritual disciplines that Jesus practiced and that formed His rule of life. As Jesus's apprentices, we are called to follow the Way of Jesus. On Easter Sunday we are going to look at how Jesus's death and resurrection make it possible for us to live this kind of life.
As a community of faith which is made up of people who have experienced the transforming love and grace of God, we have the privilege of partnering with God to share the good news with others. One way we do that is through our relationships and interactions with people we encounter in our day to day lives. Another way work with God to bring His kingdom is through partnering with missionaries that are sharing the good news of Jesus in places all around the world.
Our custom here at First Methodist is to take a special offering each Easter Sunday that will go 100% to support our mission partners. This is an incredible opportunity to give to the work of God around the world. And, in giving, to live out what we say we believe and to follow the Way of Jesus.
This is the Way,
-Pastor Scott
Lenten Sermon Series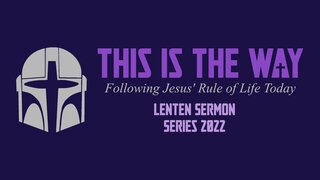 Our sermon series for Lent is titled, "This is the Way: Following Jesus' Rule of Life Today." Each week we're going to look at a pair of spiritual habits that we see in the life of Jesus and how we can put those habits into practice in the year 2022.
March 6 - A Rule of Life & The Big 3 - Matt. 11:28-30
March 13 - Fasting & Reflection - Matt. 4:1-11
March 20 - Simplicity & Slowing - Matt. 6:25-34
March 27 - Silence & Solitude - Mark 6:30-46
April 3 - Sabbath & Rest - Luke 4:14-30
April 10 - Feasting & Celebration - John 2:1-12
April 14 - Remembering & Gratitude - Luke 22:7-23
April 15 - Suffering & Submission - Luke 23:26-46
April 17 - "I Am the Way" - John 14:1-21
I invite you to not only come and listen to the sermons each week as part of our worship, but to put the habits into practice. As you do, talk about your experiences with some other people. I think your life will be enriched by practicing these spiritual habits in community, so here are a couple of ways you might engage these practices this Lent:
Practice this week's habits.
Stack the new practices of the week on the previous habits.
Focus your practice on one of the habits through Lent.
Upcoming Sermon Series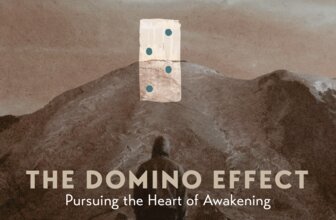 Normally, when people think about dominos, they think about one domino knocking into the next which knocks into the next, etc., etc. But there's another domino effect, similar to the butterfly effect, that exists because a domino can knock over a second domino that is one-and-a-half times larger than the preceding domino. That means a 2-inch domino can knock over a 3-inch domino which can knock over a 4.5-inch domino, etc. At that rate of increase,
Domino #23 is taller than the Eiffel Tower,
#42 is taller than Mt. Everest,
and #63 could reach to the moon!
The book of Colossians is full of spiritual truths that, when taken together cumulatively, are able to topple spiritual strongholds that loom large in the world. From Easter, through Ascension day, until Pentecost we are going to look at what it means for Jesus Christ to be at the core of who we are and all that we do.
While we are leaning into this sermon series, the Seedbed Daily Text* is going to be running a corresponding daily devotional email. In fact, we're going to be joining churches across the country and around the world who are preaching from Colossians around this same outline of 'The Domino Effect.' I encourage you to sign up to receive the Daily Text and read the devotions along with our sermon series. I also have a limited number (20) of printed devotional books available for $10, for those who prefer to hold a book in your hand each day.
Either by email or in print, I hope you'll join us on this journey through Colossians. I believe God has important things to say to us about the centrality of who Jesus is and how He changes our lives.
*Seedbed is a publishing group that was birthed out of Asbury Theological Seminary which has become the premier publisher of orthodox, Wesleyan books and Bible studies. I recommend their materials without reservation. If you're looking for a book to read or a Bible study to lead check out their offerings
Vacation Bible School
Mark your calendar for 9:30-11:30am on the following VBS days:
Thursday, June 30
Wednesday, July 13
Wednesday, July 27
Thursday, August 4
Thursday, August 25
We're back on track this year to do a form of Vacation Bible School. If you are interested in helping, please contact Pat Gunning by email at pagunning@yahoo.com or note your interest on the Connect Card attached to the Sunday bulletin. Thank you.
Good Friday Men's Breakfast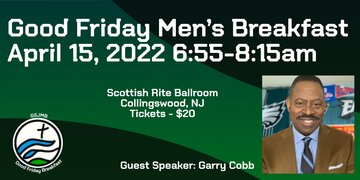 Men's Good Friday Breakfast is tomorrow! It will once again be held on April 15, 2022, at the Scottish Rite Ballroom in Collingswood, beginning promptly at 6:55am. This year Garry Cobb, former Eagles linebacker and media personality, will come and share a message of hope and grace as we celebrate the sacrifice of Jesus Christ.
"David" - Sight & Sound - May 10th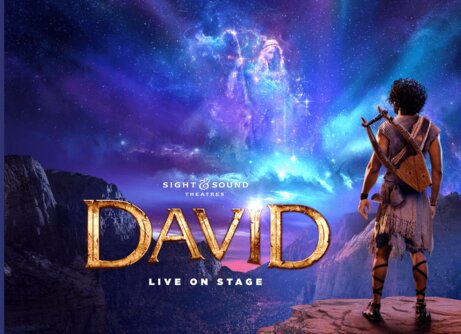 Well it's almost here! The bus trip for "David" at the Sight and Sound Theatre, on May 10th, will leave the church at 8am. Please be prompt. Thanks so much!
Semi Annual Chicken Barbecue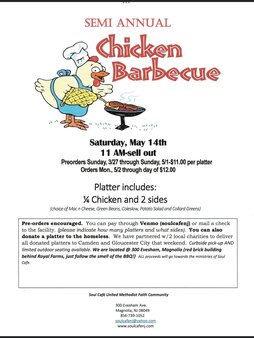 The Semi Annual Chicken Barbecue takes place on May 14th from 11am to sell-out. Preorders are encouraged. Platter includes 1/4 chicken and 2 sides (choice of Mac n Cheese, Green Beans, Coleslaw, Potato Salad and Collard Greens. Payments can be made through Venmo(soulcafenj) or mail a check to the facility (please indicate how many platters and what sides). You can also donate a platter to the homeless. We have partnered with/2 local charities to deliver all donated platters to Camden and Gloucester City that weekend. Curbside pick-up AND limited outdoor seating available. We are located @ 300 Evesham, Magnolia (red brick building behind Royal Farms, just follow the smell of the BBQ! All proceeds go towards the ministries of Soul Cafe.
Desperate need for "women's" sneakers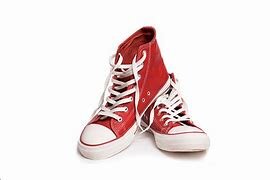 Seeds Of Hope in Camden are in desperate need of women's sneakers for their SHAN ministry. Sneakers do not have to be new but should be in good condition. Please see Sharyn Bailey with any questions. Thanks so much!
Soul Cafe accepting clothing donations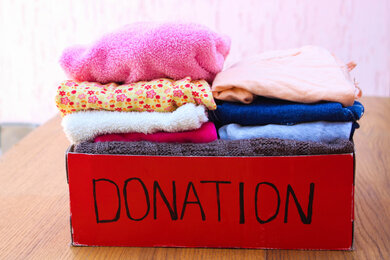 Soul Cafe is accepting donations of any size children's clothing and small, medium and large women's clothing for the free store at our Magnolia location. All clothing must be spring and summer. No winter clothing at this time. Please see Sharyn Bailey for donations.
Thank you!
Collingswood Food Pantry at St. Paul's
The Pantry supplements the food for 325 local families each month. More than 50 percent of its clients are children and 25 percent are senior citizens. The following items are always needed and popular with our customers. Any other items are always welcome.
Cooking Oil, Bottle juice, Liquid dish soap/laundry soap, Coffee - regular, Toothpaste/toothbrushes/deodorant/shampoo/shaving cream, Paper towels/plastic wrap/baggies, Baby diapers any size, Sugar/flour, ketchup/mustard/mayonnaise.
Your donated items can be dropped off in Parlor (Tuesday Bible Study room) in blue container marked "COLLINGSWOOD FOOD PANTRY." Thank you so much for your donations and serving the people in need! Any questions, please see Connie Cline.
Matthew 25:40 "Truly I Tell You, Whatever You Did for One of the Least of These Brothers and Sisters of Mine, You Did for Me."
Verse of the Month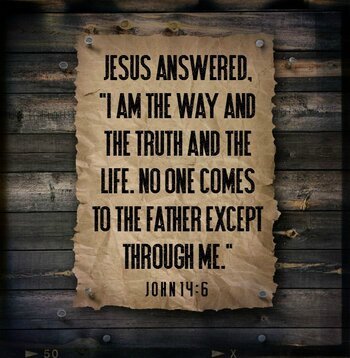 Praises!
We praise God and thank Him for all the prayers that have been answered throughout this challenging time and also:
For all God is doing, even in the smallest of details!
For our freedom to worship together in person.
For members of our church family who have recovered from surgeries, treatments and illnesses.
Prayer Requests
-Mark 11:24
"Therefore I tell you, whatever you ask in prayer, believe that you have received it, and it will be yours."
"Prayers in the Parlor" is a time to gather and pray over the requests of our congregation and happens every Monday through Thursday, beginning at 9:00am. Feel free to come and join us!
Please continue to pray for...our homebound members; our church members who are in need of spiritual, emotional and financial care; any families and relationships that have been strained during this time, our Troops and our Missionaries. The list is long, but God is BIG!
Please pray for the following:
Pastor Scott & Meg - for the Lord's guidance & direction in all matters and decisions.
The Zook Family as they look for a home and prepare for their new ministry.
June Walton's husband & family in the passing of June Walton
Karen Kline and family in the passing of her son Craig
The Berryhill's friend Melinda Johnson
The Cluelow's friend Liz
Mike Molloy's mother Lila & caregiver
Dave Cahilly - health issues
Kay Shannon - recovering from foot surgery
Dave Hammond - recovering at home
Ella Patterson's brother - seizures
Dick, Peggy and Janel Esher
Joyce Berry - health issues
Joyce Cluelow - broken arm
Jaime Frost, daughter of Harry & Linda Rameriz - serious health issues
Carol Harding - fell and suffering sprained ankle.
Mary Emily Cameron - recovering from a broken bone in her neck
Dick McCloy - permanent remission from 6 months of chemo treatments
Mary Ann McCloy - double vision and extreme dizziness
Gus Mondatsos - recovering from successful hip surgery
Our Missionaries
If you have any other prayer concerns or ways we can serve you please let us know. We desire to journey with you.
Remember, you are loved!
In His Grace,
The FUMC Staff
... to see all people WORSHIP God, CONNECT with His people, and join His MISSION in this world.
Our address is: 201 Dayton Ave, Collingswood, NJ, 08108