Traces of Grace
May 19, 2022
Thoughts from Pastor Scott
I've been deeply saddened this week by the news of the shootings that took place in both Buffalo, NY and Laguna Woods, CA. The level of hate that would drive someone to attack other people based on their race or ethnicity reveals the deep brokenness of the world in which we live. No level of justifying makes actions like these acceptable.
But I also find myself deeply disappointed with some of the Christian response on social media. I saw a tweet that said something like, "If your pastor didn't talk about the Buffalo shooting on Sunday, you need to find a new church." Sunday morning worship was less than 24 hours after the shooting took place. Because I don't follow the news as closely over the weekend, I didn't even know it had happened until Monday morning.
I don't say any of this as a justification for not saying something about it on Sunday morning, but to draw attention to the unrealistic expectations we can have in this day and age for one another and especially for our leaders. Expectations that everyone is just as plugged into the news cycle as we are. Expectations that if something is not publicly addressed, it is seen as unimportant. Expectations that a response must be issued the same day something makes the news.
My hope for FUMC is that we can be the kind of community of faith whose hearts are broken by the things that break God's heart AND the kind of community of faith which takes time to reflect before we respond. There is a difference between responding to an issue and reacting to it; that difference is reflection. I hope we can have grace for one another to not need to have the hottest take on every situation. The reality is that the world is complex, it is broken, and it requires the Holy Spirit to help us interpret what is happening.
We cannot legislate morality, nor can we expect the world to operate as part of the Kingdom of God. We are called to bear the presence of God into the dark and broken places of the world and to offer people Jesus, the only thing that will bring the kind of transformation and peace we long for.
My door is always open to have a conversation about the things that are on your heart.
Grace & Peace,
-Pastor Scott
Current Sermon Series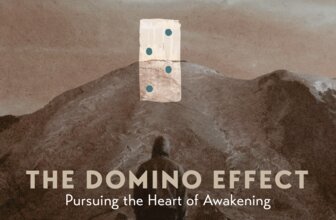 Normally, when people think about dominos, they think about one domino knocking into the next which knocks into the next, etc., etc. But there's another domino effect, similar to the butterfly effect, that exists because one domino can knock over a second domino that is one-and-a-half times larger than the preceding domino. That means a 2-inch domino can knock over a 3-inch domino which can knock over a 4.5-inch domino, etc. At that rate of increase,
Domino #23 is taller than the Eiffel Tower,
#42 is taller than Mt. Everest,
and #63 could reach to the moon!
The book of Colossians is full of spiritual truths that, when taken together cumulatively, are able to topple spiritual strongholds that loom large in the world. From Easter, through Ascension day, until Pentecost we are going to look at what it means for Jesus Christ to be at the core of who we are and all that we do.
May Fair Volunteers Needed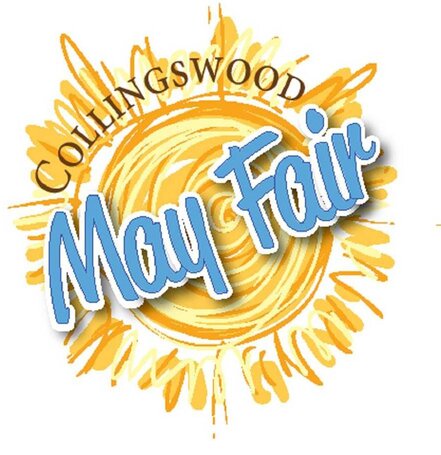 The Borough of Collingswood has reached out to FUMC looking for volunteers who are willing to serve on May 28th, from 6am-10am. They are in need of people to serve as Zone Captains (directing set up) and on the Set Up Crew. If you are able to help us serve our community, sign up on the events page or talk to Pastor Scott.
Rev. Dr. William B. Wilson is retiring!
We have all been blessed to journey with Pastor Wilson throughout his life of service and dedication. He has served the Lord faithfully for the past 45 years. Chews United Methodist Church has invited the churches Pastor Wilson has previously served to join them as they celebrate his ministry together. "THIS IS A SURPRISE"
Sunday, June 5, 2022 - 2:00-5:00PM
Haddonfield United Methodist Church
29 Warwick Road, Haddonfield, NJ 08033
PLEASE RESERVE BY MAY 27TH and specify name(s), address, phone number, the total of adults @ $20.00 each, the total number of children (5-12) @ $10.00 each, # of vegetarian adults and # of children under 5 (free).
Please contact Marie in the FUMC office if you are interested in registering for this event by phone (856) 858-1186 or email office@fumccollingswood.org. Thank you.
2022-2023 Scholarship Applications
Applications to apply for a small FUMC Scholarship are currently available online through the FUMC website or in the church office. All students who are currently attending a college or university and are a part of our church family are welcome to apply. The application deadline is Sunday, June 5th and applications can be sent via email (office@fumccollingswood.org), regular mail (201 Dayton Ave, Collingswood, NJ 08108), or dropped off in the church office.
Recognizing our Graduates
On June 12th, we will be recognizing our graduates. If there is someone in your family that is graduating from 8th thru 12th grade or college and beyond, let us know on the connect card in the Sunday bulletin or by contacting the church office @ 856-858-1186 or office@fumccollingswood.org. Thank you.
Celebrating the Zook's Ministry
Save the Date! Also, on June 12th, there will be a celebration of the Faithful Ministry of Shawn, Nicole, and family; 10am combined service, lunch reception to follow. Sign up using your connect card in the bulletin or call Marie in the church office. Let us know how many will attend and if you wish to contribute a potato/pasta salad or cookies.
In addition, the SPRC would like to extend the opportunity for you to give toward a love-gift that will be given to the Zooks. Gifts (non-tax deductible) can be made by sending a check to the church office with "Zook Love Gift" in the memo line or by giving online through fumccollingswood.org/giving, select "Zook Love Gift" option.
Young Adult Progressive Dinner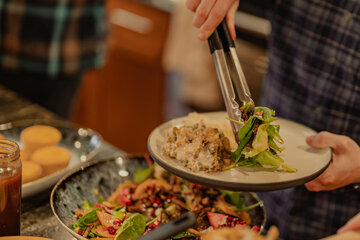 Young Adults Progressive Dinner, June 18th. We will visit three homes of people from our congregation; one serving salad/appetizers, a second serving a main course, and the last serving dessert. Yum! So, young adults, mark your calendars, you won't want to miss this!
And, for those who are not young adults but want in on the fun, would you consider hosting one course? If you are interested, contact Meg Rambo 856-994-2058.
Vacation Bible School
Mark your calendar for 9:30-11:30am on the following VBS days:
Thursday, June 30
Wednesday, July 13
Wednesday, July 27
Thursday, August 4
Thursday, August 25
We're back on track this year to do a form of Vacation Bible School. If you are interested in helping, please contact Pat Gunning by email at pagunning@yahoo.com or note your interest on the Connect Card attached to the Sunday bulletin. Thank you.
Get to know Jeremy & Rebecca Andrade
Jeremy Andrade will officially begin his role as our new Assistant Pastor on July 1st, but that doesn't mean we have to wait until then to get to know one another. Please feel free to email him at jeremy@fumccollingswood.org and introduce yourself. You could even include a photo so Jeremy and Rebecca can continue to put names and faces together. This will be a great help to them as they transition into their role as part of the First Methodist family.
Baby Bottle Benefit
Baby bottle collection will benefit Options for Women in Cherry Hill. The bottles are available and will be collected on Father's Day. Since change is short and filled bottles are heavy,
you can place a check in an envelope and return it, or you can make an on line donation at optionsnj.org and go to donation options. Contact is Judy Boswell. Thank you!
Upcoming Events
Download
Our Traditional Sunday Morning Worship Service begins at 9am in our sanctuary. This service incorporates the great hymns of our faith, creeds, responsive readings, prayers, Scripture readings, and a sermon, among other things.
During the 9:00 hour, we also have Sunday school available for children, youth, and adults.
Access our Digital Bulletin - Online Giving -
Sunday, May 22nd  •  9–10 am (EDT)
Download
Our Contemporary Sunday Morning Worship Service begins at 10:30am in our sanctuary. This service incorporates new and old songs, most often led on guitar, as well as Scripture readings, prayers, and other worship elements. Nursery is available during the 10:30 service for children birth-Kindergarten and all children are welcome in the worship service.
There is also an adult Sunday school class that meets in the parlor during the 10:30 time slot.
Our 10:30 service will also be livestreamed for those who are unable to attend in-person. Anyone can access this livestream, but if you'd like to chat with others throughout the service, you must have a Faithlife account and become of member of our Faithlife Group. If you aren't already a member of our group, and would like to become one, please email the church office at office@fumccollingswood.org and we will reply with an invitation.
Here are all the links you'll need for the full Sunday Morning experience...
Join our Live Stream Service - https://www.faithlife.com/fumccollingswood/livestream
Access our Digital Bulletin - https://fumccollingswood.org/bulletins
Online Giving - https://fumccollingswood.org/giving
All of our past morning worship services can be viewed on our website by visiting https://fumccollingswood.org. You can also view the services on our YouTube Channel.
Sunday, May 22nd  •  10:30–11:30 am (EDT)
Verse of the Month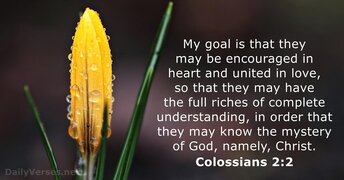 Praises!
We praise God and thank Him for all the prayers that have been answered throughout this challenging time and also:
For all God is doing, even in the smallest of details!
For our freedom to worship together in person.
For members of our church family who have recovered from surgeries, treatments and illnesses.
Prayer Requests
-Mark 11:24
"Therefore I tell you, whatever you ask in prayer, believe that you have received it, and it will be yours."
"Prayers in the Parlor" is a time to gather and pray over the requests of our congregation and happens every Monday through Thursday, beginning at 9:00am. Feel free to come and join us!
Please continue to pray for...our homebound members; our church members who are in need of spiritual, emotional and financial care; any families and relationships that have been strained during this time, our Troops and our Missionaries. The list is long, but God is BIG!
Please pray for the following:
Pastor Scott & Meg - for the Lord's guidance & direction in all matters and decisions.
The Zook Family as they look for a home and prepare for their new ministry.
Gary and Kathy McGuarn - daughter Jenny DePaul - medical issues
Kathy McGaurn - Medical issues
Sherry Rappe - Medical tests
Joyce Cluelow - Mom is sick with Covid
Carol Harding - home from the hospital
Merry MacGlaughlin's sister Dean - hospitalized with seizures
Dotti Escuti's friend Peggy Imms & family - family is going through many serious issues
Linda Adam's sister Lois - Medical issues
Connie Cline's longtime friend has cancer/is steps from eternity and needs to get into a relationship with God.
Joan Stecher's friends Denise Young and Danielle Catling
Karen Kline and family in the passing of her son Craig
The Berryhill's friend Melinda Johnson
The Cluelow's friend Liz
Mike Molloy's mother making much progress
Dave Cahilly - health issues
Kay Shannon - recovering from foot surgery
Dave Hammond - recovering at home
Ella Patterson's brother - seizures
Dick, Peggy and Janel Esher
Jaime Frost, daughter of Harry & Linda Rameriz - serious health issues
Mary Emily Cameron - recovering from a broken bone in her neck
Gus Mondatsos - recovering from successful hip surgery
Susan Dallegro - friend Jennifer sick on ventilator and her mother Maryann
Dick McCloy - permanent remission from 6 months of chemo treatments
Mary Ann McCloy - double vision and extreme dizziness
Dave Schmid - Retired Missionary
Our Missionaries
If you have any other prayer concerns or ways we can serve you please let us know. We desire to journey with you.
Remember, you are loved!
In His Grace,
The FUMC Staff
... to see all people WORSHIP God, CONNECT with His people, and join His MISSION in this world.
Our address is: 201 Dayton Ave, Collingswood, NJ, 08108