Traces of Grace
June 16, 2022
Thoughts from Pastor Scott
Happy Father's Day to all of you who have had the privilege and responsibility to be a dad. But also to those of you who have had the opportunity to father someone who wasn't your child through biology or adoption. At one point or another, we have all needed some kind of fatherly mentoring to become who we are today. Today, I'm grateful for those who have played that role in my life as well as for those who have allowed me to play that role.
This past Sunday, the Sunday after Pentecost has traditionally been celebrated as "Trinity Sunday." The question is sometimes asked, "Why, in 2022, do we still refer to God as Father, Son, and Holy Spirit? Isn't that offensive to those who had a poor or nonexistent experience of a father or in this era of dismantling patriarchy and toxic masculinity? Why talk about the Father if God is spirit, and therefore doesn't have a gender?" And, for me, the simplest answer is, "Because Jesus did." (tl;dr, you can stop here)
All throughout the Gospels Jesus uses the term "Father" to refer to His relationship with the first person of the Trinity (Jn 20:17, Jn 14:6, Acts 1:4, Lk 10:22, Mt 6:18, etc). And in some of those same passages and others, Jesus makes it clear that God is not only His own Father, but our Heavenly Father as well. So if Jesus Christ, the exact representation of God's nature (Heb 1:3), defines both His own and our relationship with God as one of Father & child, then I think we're on the right track to call God, Father.
Similarly, Paul (Rm 8:15-16), John (1Jn 3:1), James (Js 1:27), and other New Testament writers (1Pt 1:17, Jd 1:1) follow Jesus' example in speaking of God as Father, Son, and Holy Spirit. Additionally, the Creeds of the early Church speak of God, the Father Almighty, and Jesus Christ, His only begotten son, alongside the Holy Spirit, the Lord and Giver of Life.
Some would argue that it is better to move to referring to the Triune God as the "Creator, Redeemer, and Sustainer." And this is a beautiful articulation of how God has chosen to relate to the world He made. However, these terms only reflect the way in which God functions as it relates to creation. If God had not created, this three-part name would not describe who God is. But the church affirms that, even without ever having created or redeemed the world, God existed in three persons. It is within this non-contingent reality that God has eternally existed, and related within the Triune Godhead, as Father, Son, and Holy Spirit.
Of all the portraits of God we have in Scripture, the one that best describes who God is within Himself, is the family relationship; Holy Father, Holy Son, and Holy Spirit. And, while we ultimately don't believe that God has a gender or male anatomy, if this is how Jesus taught the disciples to speak about and pray to God, that's good enough for me.
Thanks for following me into the weeds. Happy Father's Day!
Grace & Peace,
-Pastor Scott
Happy Father's Day!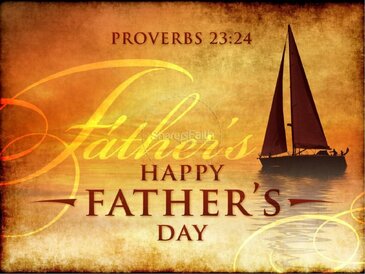 Proverbs 23:24 - "The father of a righteous man has great joy; he who has a wise son delights in him."
Social Distancing in the Sanctuary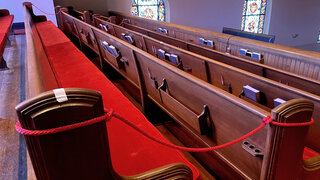 Church leadership has decided that, with the current state of prevalence and the protocols and procedures that are in place in other areas of life, we no longer need to require social distancing in the sanctuary. As of this Sunday, June 19, we will no longer rope off every second pew on the main level of the sanctuary. To provide space for those who would prefer to continue distancing, the ropes will remain in place in the balcony.
If you have any questions or concerns, please reach out to Pastor Scott (scott@fumccollingswood.org).
Young Adult Progressive Dinner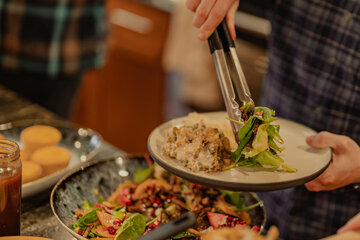 Young Adults Progressive Dinner, June 18th. We will visit three homes of people from our congregation; one serving salad/appetizers, a second serving a main course, and the last serving dessert. Yum! So, young adults, we want to see you there and you won't want to miss this!
If you are planning to attend, contact Meg Rambo 856-994-2058.
Summer Gatherings - Andrade's
As we welcome Jeremy & Rebecca Andrade to the First Methodist family this summer, we want to create some opportunities for you to get to know each other. We are working to put together a schedule of small group gatherings for this summer and early fall and we would love for everyone to participate. If you are interested in attending or hosting a gathering, please call the church office. Thank you.
Neighborhood Center - Summer Camp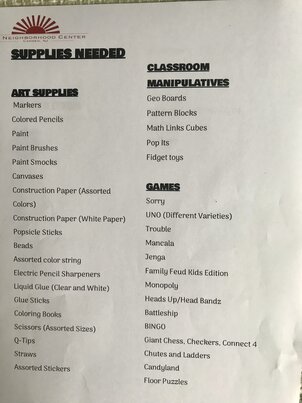 We are collecting the listed items in preparation for the summer camp program which begins June 27. Additional items needed are: Table Puzzles, Jump Ropes, Flag football kit, Game Pennies (Jerseys), Skip Its, Hula Hoops (about 0-25), Jumbo soft balls (no foam please), Kickballs and Air pump. Please provide items to Sharyn Bailey no later than this Sunday, June 19th. Thanks so much!
Baby Bottle Collection - ending 6/19
This Sunday, June 19th, is the last day to donate to Options for Women in Cherry Hill. Since change is short and filled bottles are heavy, you can place a check in an envelope and return it, or you can make an on line donation at optionsnj.org and go to donation options. Contact is Judy Boswell. Thank you for your generosity!
Missionary Visit - June 26th
We are having a gathering in the parlor with Debbie and Dana Cherry on June 26th at 7PM. The Cherry's are missionaries in Germany who we help support. Everyone is invited.
Bob and Barb Alber
Bob Alber is in the hospital and will not be able to travel to NJ as planned this month. Please be in prayer for his quick recovery. Thank you.
Vacation Bible School
Mark your calendar for 9:30-11:30am on the following VBS days:
Thursday, June 30
Wednesday, July 13
Wednesday, July 27
Thursday, August 4
Thursday, August 25
We're back on track this year to do a form of Vacation Bible School. If you are interested in helping, please contact Pat Gunning by email at pagunning@yahoo.com or note your interest on the Connect Card attached to the Sunday bulletin. Thank you.
New Nursery and Kid's Club
Praise the Lord that the two new nurseries are now in full use! You may have sorted and cleaned the toys and furniture, mopped, washed the windows or carried the toys and furniture from the old room to the new ones. Maybe you painted, gave advice, hung up pictures or wall stickers or put the toys and books on shelves. Perhaps you worked more behind the scenes by making up the plans or advocating for the nurseries. Whatever your part was in getting the new nurseries ready, I want to convey a BIG heartfelt thank you to each of you! I appreciated your help so much and couldn't have done it without you. Thanks so much!
-Kathy Boswell
Caring Ministry - Stuffed Animals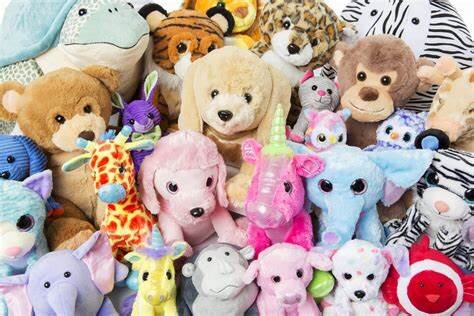 Please feel free to take one of the stuffed animals in the Narthex (back of church) to give to anyone who is sick or needs some
T.L.C.. They have been prayed over and tagged by the Prayer Shawl Ministry. Thank you!
Upcoming Events
Download
Our Traditional Sunday Morning Worship Service begins at 9am in our sanctuary. This service incorporates the great hymns of our faith, creeds, responsive readings, prayers, Scripture readings, and a sermon, among other things.
During the 9:00 hour, we also have Sunday school available for children, youth, and adults.
Access our Digital Bulletin - Online Giving -
Sunday, June 19th  •  9–10 am (EDT)
Download
Our Contemporary Sunday Morning Worship Service begins at 10:30am in our sanctuary. This service incorporates new and old songs, most often led on guitar, as well as Scripture readings, prayers, and other worship elements. Nursery is available during the 10:30 service for children birth-Kindergarten and all children are welcome in the worship service.
There is also an adult Sunday school class that meets in the parlor during the 10:30 time slot.
Our 10:30 service will also be livestreamed for those who are unable to attend in-person. Anyone can access this livestream, but if you'd like to chat with others throughout the service, you must have a Faithlife account and become of member of our Faithlife Group. If you aren't already a member of our group, and would like to become one, please email the church office at office@fumccollingswood.org and we will reply with an invitation.
Here are all the links you'll need for the full Sunday Morning experience...
Join our Live Stream Service - https://www.faithlife.com/fumccollingswood/livestream
Access our Digital Bulletin - https://fumccollingswood.org/bulletins
Online Giving - https://fumccollingswood.org/giving
All of our past morning worship services can be viewed on our website by visiting https://fumccollingswood.org. You can also view the services on our YouTube Channel.
Sunday, June 19th  •  10:30–11:30 am (EDT)
Verse of the Month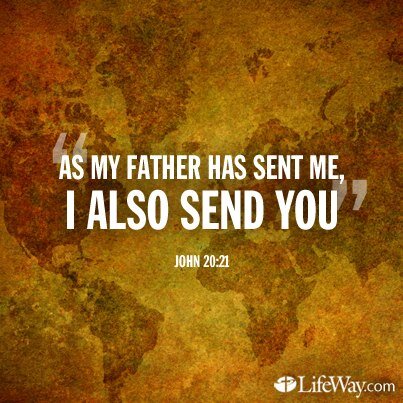 Praises!
We praise God and thank Him for all the prayers that have been answered throughout this challenging time and also:
For all God is doing, even in the smallest of details!
For our freedom to worship together in person.
For members of our church family who have recovered from surgeries, treatments and illnesses.
Dave Hammond
Dave has reached 100 days from his stem cell transplant. He's feeling great. We so appreciate all of the prayers and cards during this journey. Thanks so much! Marjie Hammond
Prayer Requests
-Mark 11:24
"Therefore I tell you, whatever you ask in prayer, believe that you have received it, and it will be yours."
"Prayers in the Parlor" is a time to gather and pray over the requests of our congregation and happens every Monday through Thursday, beginning at 9:00am. Feel free to come and join us!
Please continue to pray for...our homebound members; our church members who are in need of spiritual, emotional and financial care; any families and relationships that have been strained during this time, our Troops and our Missionaries. The list is long, but God is BIG!
Please pray for the following:
Pastor Scott & Meg - for the Lord's guidance & direction in all matters and decisions.
The Zook Family as they make settlement on their new home and prepare for their new ministry.
Linda Adam's sister Lois - Medical issues
John Adeboye - needs room to rent in Collingswood
Bob Alber- in hospital with sepsis and cellulitis - missionary
The Berryhill's friend Melinda Johnson
Kathy Boswell - Health problems
Dave Cahilly - health issues
Mary Emily Cameron - recovering from a broken bone in her neck
Connie Cline's longtime friend has cancer/is steps from eternity and needs to get into a relationship with God.
Joyce Cluelow - Mom is sick with Covid
The Cluelow's friend Liz for keeping the house
Jim Craig - broken collarbone and Parkinson complications
Susan Dallegro - friend Jennifer sick on ventilator and her mother Maryann
RuthAnne Detwiler - surgery on June 22nd
The Edwards Family
Dotti Escuti's friend Peggy Imms & family - family is going through many serious issues
Dick, Peggy and Janel Esher
Maria Gianfrancesco - knee surgery on July 6th
Dave Hammond - has reached 100 days from his stem cell transplant and is feeling great!
Carol Harding - home from the hospital
Karen Kline and family in the passing of her son Craig
Dick McCloy - permanent remission from 6 months of chemo treatments
Mary Ann McCloy - shortness of breath and autoimmune condition Myasthenia Gravis which has caused eye lid drooping
David & Katie McDevitt's son
Gary and Kathy McGuarn - daughter Jenny DePaul - medical issues - upcoming surgery September 12th
Kathy McGaurn - Hip surgery on June 15th
Mike Molloy's mother making much progress
Gus Mondatsos - recovering from successful hip surgery
Ella Patterson's brother - seizures
Jaime Frost, daughter of Harry & Linda Rameriz - serious health issues
Rameriz's - move to South Carolina
Sherry Rappe - Medical tests
Dave Schmid - Retired missionary
Kay Shannon - recovering from foot surgery
Joan Stecher's friends Denise Young and Danielle Catling
Our Missionaries
If you have any other prayer concerns or ways we can serve you please let us know. We desire to journey with you.
Remember, you are loved!
In His Grace,
The FUMC Staff
... to see all people WORSHIP God, CONNECT with His people, and join His MISSION in this world.
Our address is: 201 Dayton Ave, Collingswood, NJ, 08108