Traces of Grace
July 14, 2022
Thoughts from Pastor Scott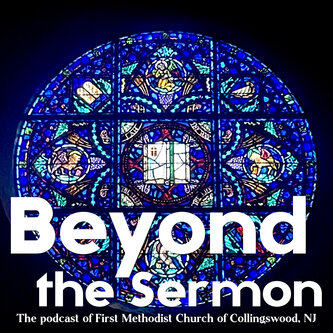 This past Sunday I was excited to announce the launch of our new First Methodist podcast, "Beyond the Sermon." This will be a new avenue for us to not only distribute our sermons, but also to engage in conversations about what we're learning related to those sermons. Our hope is that this podcast will be an opportunity for you to connect with what God is doing in our church and to give you a glimpse of the conversations that happen behind the curtain.
You can listen and subscribe to the podcast on:
We would really love for you to be a part of this conversation, so email your questions to scott@fumccollingswood.org or jeremy@fumccollingswood.org. We'll do our absolute best to answer those questions or, if we can't answer it, we'll at least have a conversation about it.
If you haven't seen it yet, the conversation with Josh Hallahan dropped yesterday.
Grace & Peace,
-Pastor Scott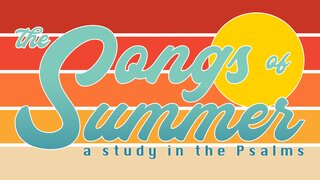 Music is a big part of life. And not just playing music or singing, I mean the music that we listen to and which becomes the soundtrack to our lives. Somehow, maybe because our rhythm of life changes, or because we take more road trips or day trips, but somehow, summer in particular seem to be marked by certain songs. Maybe that's true for you too.
This summer, from July 1 through September 4, our sermon series will be "The Songs of Summer: A study in the Psalms." In this series we'll be look at a selection of Psalms, which were the songs and poetry of the people of Israel. We're going to look at how these Psalms arose from the experience of the Israelites, how they shaped their faith, and how they express things that are common to all of us.
You can read through Psalms along with us this summer here.
Summer Schedule:
9:00am Sunday School (GSC, 9:15am)
10:00am Combined Worship Service
July Youth Events
July 27th - Family Gathering 6:30pm-8pm. Parents can come and fellowship while the Youth discuss their desires for the ministry this year.
Every Sunday this Summer - Sunday School at 9am
Summer Gatherings - Andrade's
As we welcome Jeremy & Rebecca Andrade to the First Methodist family this summer, we want to create some opportunities for you to get to know each other. We are working to put together a schedule of small group gatherings for this summer and early fall and we would love for everyone to participate. If you are interested in attending or hosting a gathering, please call the church office. Thank you.
Vacation Bible School is here!
Mark your calendar for the remaining Vacation Bible School days Wednesday, July 27th, Thursday, August 4th, and Thursday August 25th. The theme is "Heroes of the Faith". . You may enter the side entrance on Dayton Avenue. Looking forward to seeing you there!
Caring Ministry - Stuffed Animals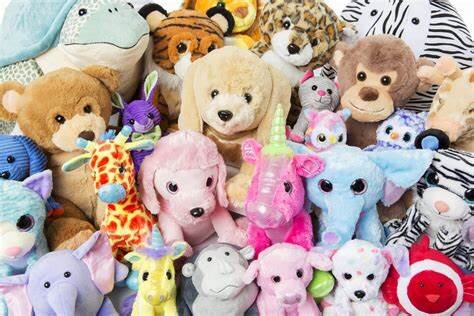 Please feel free to take one of the stuffed animals in the Narthex (back of church) to give to anyone who is sick or needs some
T.L.C.. They have been prayed over and tagged by the Prayer Shawl Ministry. Thank you!
Upcoming Events
Download
For the summer, all of our Sunday school classes will meet at 9:00am. Kids, youth, young adults, God's Special Children (9:15am), an adult discussion class, and an adult Bible study class.
Sunday, July 17th  •  9–10 am (EDT)
Download
Hymns, Worship Songs, Creeds, Prayers, a Sermon; a truly blended service. Communion will continue to be served on the first Sunday of each month. Kids will be dismissed for 'Kids Church' before the sermon.
Our combined service will also be livestreamed for those who are unable to attend in-person. Anyone can access this livestream, but if you'd like to chat with others throughout the service, you must have a Faithlife account and become of member of our Faithlife Group. If you aren't already a member of our group, and would like to become one, please email the church office at office@fumccollingswood.org and we will reply with an invitation.
Here are all the links you'll need for the full Sunday Morning experience...
Join our Live Stream Service - https://www.faithlife.com/fumccollingswood/livestream
Access our Digital Bulletin - https://fumccollingswood.org/bulletins
Online Giving - https://fumccollingswood.org/giving
All of our past morning worship services can be viewed on our website by visiting https://fumccollingswood.org. You can also view the services on our YouTube Channel.
Sunday, July 17th  •  10–11 am (EDT)
Verse of the Month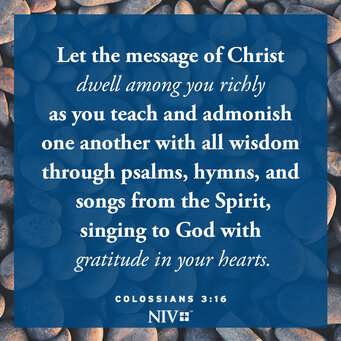 Praises!
We praise God and thank Him for all the prayers that have been answered throughout this challenging time and also:
For all God is doing, even in the smallest of details!
For our freedom to worship together in person.
For members of our church family who have recovered from surgeries, treatments and illnesses.
Prayer Requests
-Mark 11:24
"Therefore I tell you, whatever you ask in prayer, believe that you have received it, and it will be yours."
"Prayers in the Parlor" is a time to gather and pray over the requests of our congregation and happens every Monday through Thursday, beginning at 9:00am. Feel free to come and join us!
Please continue to pray for...our homebound members; our church members who are in need of spiritual, emotional and financial care; any families and relationships that have been strained during this time, our Troops and our Missionaries. The list is long, but God is BIG!
Please pray for the following:
Pastor Scott & Meg - for the Lord's guidance & direction in all matters and decisions.
Pastor Jeremy & Rebecca as they begin serving at FUMC.
The Zook Family as they transition into their new home and ministry.
Linda Adam's sister Lois - Medical issues - surgery rescheduled July 15th
John Adeboye - needs room to rent in Collingswood
Bob Alber- in hospital with sepsis and cellulitis - missionary
The Berryhill's friend Melinda Johnson diagnosed with brain cancer
Kathy & Phil Boswell (Phil - surgery July 13th) health problems & medical concerns
Dave Cahilly - health issues
Mary Emily Cameron - recovering from a broken bone in her neck
Connie Cline's longtime friend has cancer/is steps from eternity and needs to get into a relationship with God.
Joyce Cluelow - Mom is sick with Covid
The Cluelow's friend Liz for keeping the house & new job
Shauna Coffey - ongoing medical tests and medical issues
Jim Craig - broken collarbone and Parkinson complications
Susan Dallegro - friend Jennifer sick on ventilator and her mother Maryann
RuthAnne Detwiler - continued recovery from surgery
The Edwards Family
Harry Ellis - Blood Pressure
The Imm's Family, friends of Dotti Escuti - family is going through many serious issues
Dick, Peggy and Janel Esher
Maria Gianfrancesco - continued recovery from knee surgery
Dave Hammond - for continued recovery
Carol Harding - home from the hospital
Karen Kline and family in the passing of her son Craig
Brent MacGlaughlin - health issues
Dick McCloy - permanent remission from 6 months of chemo treatments
Mary Ann McCloy - shortness of breath and autoimmune condition Myasthenia Gravis which has caused eye lid drooping
David & Katie McDevitt's son
Gary and Kathy McGuarn - daughter Jenny DePaul - medical issues - upcoming surgery September 12th
Kathy McGaurn - continued recovery from hip surgery
Gus Mondatsos - second hip surgery July 7th
Ella Patterson's brother - seizures
Jaime Frost, daughter of Harry & Linda Rameriz - serious health issues
Rameriz's - move to South Carolina
Sherry Rappe - Medical tests
Sherry Rappe - prayers for the Poljenka family in the loss of their mother - (Sherry Rappe's daughter's mother-in-law)
Dave Schmid - Retired missionary
Kay Shannon's husband's cousin Lynne - in the hospital with cancer and pneumonia
Joan Stecher's friends Denise Young and Danielle Catling
Michael Zee
Our Missionaries
If you have any other prayer concerns or ways we can serve you please let us know. We desire to journey with you.
Remember, you are loved!
In His Grace,
The FUMC Staff
... to see all people WORSHIP God, CONNECT with His people, and join His MISSION in this world.
Our address is: 201 Dayton Ave, Collingswood, NJ, 08108