Traces of Grace
Sept 1, 2022
Thoughts from Pastor Scott
On Tuesday I sent out an email inviting the congregation to join me in fasting (on Wednesdays) and praying (all the time) for our upcoming congregational conversations. In response to that email, someone suggested that it might be helpful if I explained the connection between prayer and fasting. I thought that was a good suggestion, so here are a few bullet-point thoughts about why we fast and pray.
Fasting is voluntarily going without food. Abstaining from other things can be helpful but, in Scripture, a fast is always from eating.
By denying a physical need in our body, fasting helps us focus spiritually.
Fasting is NOT magic; it doesn't somehow make our prayers more acceptable to God. But I do think it can make us more sensitive to God, so our prayers can better reflect His will.
Fasting can give us the time we usually spend eating so we can dedicate that time to prayer.
The feelings of hunger we experience when we fast can serve as a reminder to pray.
Fasting is not a diet strategy.
Fasting is practice in denying ourselves, which Jesus says is key to following Him. (Matthew 16:24)
It is also practice in submitting our desires to our wills, so we can learn to not be ruled by our desires.
So again, I want to invite you to fast and pray with me for these meetings. I'll be fasting from after dinner on Tuesdays until dinner time on Wednesday (skipping breakfast and lunch on Wednesday), but you are welcome to fast as the Lord leads you.
And I invite you to join me in praying for these conversations on September 14 and September 17. This Wednesday night, September 7 from 7-8pm, I will be praying in the sanctuary and you are welcome to come and join in the work of prayer. God hears our prayers and he meets us and forms us in the place of prayer.
I hope to see you on Wednesday evening.
Grace & Peace,
-Pastor Scott
Upcoming Sermon Series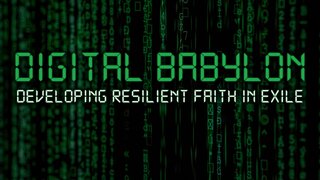 On September 11, when we return to our two-service format for the school year, we will begin a new sermon series entitled, "Digital Babylon: Developing Resilient Faith in Exile." In this series we will be looking at what we can learn from Scripture about how to form followers of Jesus who are able to stand firm in the midst of a foreign culture that seeks to assimilate us into its worldview.
This series will find us in some familiar stories from the Old Testament and will use research from the Barna Group, which was presented in the book Faith For Exiles, to help us see the five formative influences resilient disciples experience. My hope is that this series of sermons will help us evaluate our own level of resilience in our faith and what God is asking us to give ourselves to for the sake of creating resilient faith in the generations following us.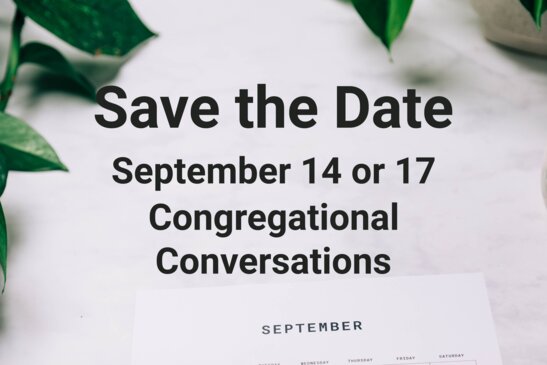 In order to take the pulse of the congregation on the future direction of our church and denomination, we will hold two sessions of congregational conversation on September 14th from 7pm-9pm and September 17th from 10am-12pm. We are providing two sessions in hopes that most of our congregation will be able to attend one of the options, but the information that will be presented by Steve Schoch (who led our conversations in 2020) will be the same.
These are important conversations in the life of our congregation and I encourage each of you to make it a priority to attend and participate in these sessions. As your pastor, the decisions ahead of us are not decisions that I can make for the church or on your behalf. Your involvement in these conversations will help to inform the conversations the leaders of the congregation will have.
Above all, I encourage you to be in prayer for these conversations, but also for the wider process and all those involved in it; Bishop Schol, our District Superintendent Glenn Conaway, the Conference Board of Trustees, and the leaders here at First Methodist. Pray for wisdom, discernment, grace, and truth. Pray that we would be faithful to be who God has called the Church to be in the world.
***Only 1 more Sunday of our Summer schedule***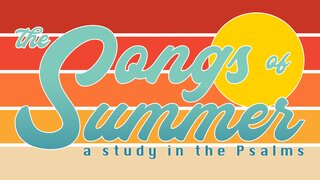 ***Only 1 more Sunday of our Summer schedule***
Summer Schedule:
9:00am Sunday School for all ages (No GSC until September 11)
10:00am Combined Worship Service
Regular Schedule (beginning 9/11/22):
9:00am Traditional Worship and Sunday school for all ages
10:00am Fellowship Time
10:30am Contemporary Worship (with Nursery & Kids Church) and Adult Sunday school.
Pastor Jeremy is on paternity leave, so Will Walker joined Pastor Scott for this week's podcast. Join us for this conversation based on the sermon "I Still Haven't Found What I'm Looking For" as we talk about looking for lost things, graphic design, and what it means to seek God.
You can listen and subscribe to the podcast on:
We would really love for you to be a part of this conversation, so email your questions to scott@fumccollingswood.org or jeremy@fumccollingswood.org. We'll do our absolute best to answer those questions or, if we can't answer it, we'll at least have a conversation about it.
Followers Bible Study is back!
Tuesday morning Bible Study will begin on Tuesday, September 13th. You can arrive at 9:30 for coffee, tea, and fellowship. Study begins at 10:00. The first six week series, which will look at the book of Jude, will be led by Pastor Scott . We look forward to seeing you!
Kids Church in the Great Room
Kids from 1st-5th grades will be dismissed from the worship service prior to the sermon to participate in Kid's Church. This program will take place in the Great Room.
Operation Christmas Child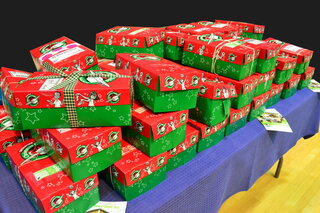 We know it's early, but it's time to think about Operation Christmas Child in conjunction with Samaritans Purse.
In the next 2 weeks, the boxes will be available at both doors and you can take them, fill them, return them, but please include the $10.00 handling charge - OR:
Like last year, you can use the envelope in the Sanctuary pew marked "Operation Christmas Child". Place $20.00 CASH in the envelope and place in offering plate or give to Pat Gunning. Pat will fill a box or boxes for you. The $20.00 includes the $10.00 handling fee.
Let's get moving on those boxes. Christmas isn't that far away! Thank you.
Verse of the Month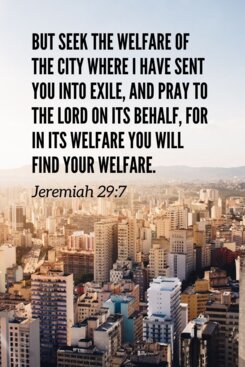 Praises!
We praise God and thank Him for all the prayers that have been answered throughout this challenging time and also:
For all God is doing, even in the smallest of details!
For our freedom to worship together in person.
For members of our church family who have recovered from surgeries, treatments and illnesses.
Prayers in the Junior Dining Room
Prayers in the Parlor has moved to the Junior Dining Room (room off of the Gym). This is a time to gather and pray over the requests of our congregation and happens every Monday at 8:30am and Tuesday through Thursday 9am.
Prayer Requests
-Mark 11:24
"Therefore I tell you, whatever you ask in prayer, believe that you have received it, and it will be yours."
"Prayers in the Junior Dining Room (room off of the Gym)" is a time to gather and pray over the requests of our congregation and happens every Monday at 8:30am and Tuesday through Thursday, 9:00am. Feel free to come and join us!
Please continue to pray for...our homebound members; our church members who are in need of spiritual, emotional and financial care; any families and relationships that have been strained during this time, our Troops and our Missionaries. The list is long, but God is BIG!
Please pray for the following:
Pastor Scott & Meg - for the Lord's guidance & direction in all matters and decisions.
Pastor Jeremy & Rebecca as they begin serving at FUMC and adjust to their new reality together with their first beautiful newborn son Theo.
Linda Adam's - daughter-in-law's brother Ed - cancer
Bob Alber- recovering from recent hospitalization and Barb Alber is recovering from recent surgery - missionary
Karen Alexander (& family) - in the passing of her Mom, Carol
The Berryhill's friend Melinda Johnson diagnosed with brain cancer
Kathy & Phil Boswell (Phil - recovery from surgery) health problems & medical concerns
Dave Cahilly - health issues
Mary Emily Cameron - recovering from a broken bone in her neck
Connie Cline's longtime friend has cancer/is steps from eternity and needs to get into a relationship with God.
The Cluelow's friend Liz for keeping the house & new job
Jim Craig - broken collarbone and Parkinson complications
Susan Dallegro - friend Jennifer sick on ventilator and her mother Maryann
The Edwards Family
Harry Ellis - Blood Pressure
Charles Ferrara - hospitalized
Ken Franck's cousin Regina Gebka - ovarian cancer - surgery September 1st.
The Imm's Family, friends of Dotti Escuti
Dick, Peggy and Janel Esher
Maria Gianfrancesco - continued recovery from knee surgery
Carol Harding - home from the hospital
James Jungclaus (& family) in the passing of his wife Donna
Karen Kline and family in the passing of her son Craig
Dick McCloy - permanent remission from 6 months of chemo treatments
Mary Ann McCloy - shortness of breath and autoimmune condition Myasthenia Gravis which has caused eye lid drooping
David & Katie McDevitt's son
Kathy McGuarn's - daughter Jenny DePaul's upcoming surgery September 12th
Dawn Molloy's lifelong friend Ellen - hospitalized more than a month - needs prayers and encouragement for healing. Doctors need wisdom to find root cause of her medical issues.
Gus Mondatsos - recovery from hip surgery
Ella Patterson's brother - seizures
Jaime Frost, daughter of Harry & Linda Rameriz - serious health issues
Rameriz's - as they settle into their new home in SC
Kay Shannon's husband's cousin Lynne - in the hospital with cancer and pneumonia
Joan Stecher's friends Denise Young and Danielle Catling
Michael Zee
Our Missionaries
If you have any other prayer concerns or ways we can serve you please let us know. We desire to journey with you.
Remember, you are loved!
In His Grace,
The FUMC Staff
... to see all people WORSHIP God, CONNECT with His people, and join His MISSION in this world.
Our address is: 201 Dayton Ave, Collingswood, NJ, 08108