Traces of Grace
Nov 10, 2022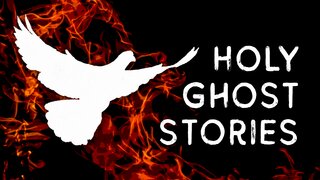 Prayer for our Veterans on Veterans Day
Today, we honor our veterans, worthy men and women who gave their best when they were called upon to serve and protect their country. Lord, we pray that you will bless them for their unselfish service in the continual struggle to preserve our freedoms, our safety, and our country's heritage, for all of us. Bless them abundantly for the hardships they faced, for the sacrifices they made for their many different contributions to America's victories over tyranny and oppression. We respect them, we thank them, we honor them, we are proud of them. We pray that you will watch over these special people and bless them with peace and happiness. Amen!
Thanksgiving - Neighborhood Center
It's that time of year again when we reach out to help families in Camden feel blessed and loved this Thanksgiving. The high cost of food and other items is severely impacting families this year. We can play a small part by donating food items to provide a special meal for Thanksgiving Day and beyond.
Any non-perishable food items are welcome, but from past experience, items especially needed are cereal, sugar, flour, soups, cake mix, and icing, cooking oil and cookies/treats. Many turkeys are also needed. Whole turkeys, turkey breasts and hams are much appreciated. Donated items may be placed at collection points in front of sanctuary and inside front door of the church. If you have a turkey to donate, please contact Sharyn Bailey and she will pick it up, or you may bring it to church on any given Sunday.
Food is taken to Neighborhood center on the Monday before Thanksgiving. It is placed on tables for families to select the items they need according to family size. Volunteers are needed Monday to do this as well as assist in giving out the food Monday afternoon and all day Tuesday. Most of these families are those involved in the Center's programs such as daycare, after school and senior programs. To volunteer, you may see Sharyn or call Neighborhood Center directly. Thank you for caring for others this Thanksgiving.
Carols, Cookies & Cocoa - Nov 27th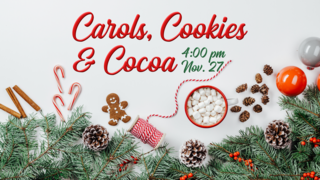 All are invited to join us from 4:00-5:30pm on November 27 to sing carols, eat and decorate cookies, and drink hot cocoa as we enter the Advent season together. Please let us know on your connect card if you plan to attend and if you'd like to bring a batch of cookies to share.
Operation Christmas Child - Thank You!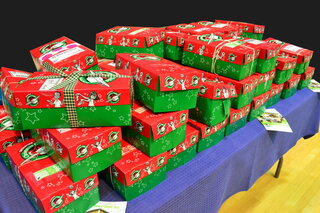 Thank you to everyone who either gave a donation, filled a box or both. Your generosity is very much appreciated and will touch the hearts of many children this Christmas season.
Moses @ Sight and Sound!!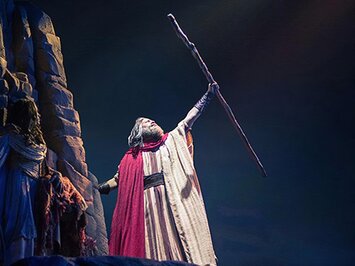 The spectacular show "Moses" will be at Sight and Sound on Wednesday, May 10, 2023, in Lancaster, PA. The cost of the show and the meal at Shady Maple is $130.00. The bus has limited capacity and seats are being filled quickly. A deposit of $30.00 must be paid to hold your spot (cash or check). Please make checks out to Pat Gunning. If you have any questions, please contact Marva Wallace or Pat Gunning.
St. Paul's Food Pantry
The St. Paul's Food Pantry assists individuals in Collingswood and surrounding communities who face food insecurity, as well as those who occasionally need help when faced with illness or loss of income. The food items that are needed are:
Coffee - Regular
Cookies/Snacks
Vegetable Oil
Dish and Laundry Detergent
Small 2-3 pound bags of sugar
Body soap and Shampoo
Chips
Household Cleaners (like "Lysol")
Mayonnaise and Ketchup
Any questions, you can contact Connie Cline @ 609-230-3084.
Donations for the Collingswood food pantry should be put in the usual collection bins. Thank you for your generosity!
Verse of the Month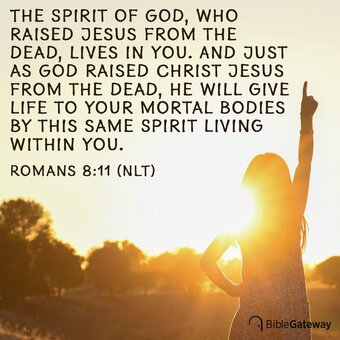 Praises!
We praise God and thank Him for all the prayers that have been answered throughout this challenging time and also:
For all God is doing, even in the smallest of details!
For our freedom to worship together in person.
For members of our church family who have recovered from surgeries, treatments and illnesses.
Prayers in the Parlor now in the Library
Prayers in the Parlor is now being held in the Library (Great Room). This is a time to gather and pray over the requests of our congregation and happens every Monday at 8:30am and Tuesday through Thursday 9am.
Prayer Requests
-Mark 11:24
"Therefore I tell you, whatever you ask in prayer, believe that you have received it, and it will be yours."
Please continue to pray for...our homebound members; our church members who are in need of spiritual, emotional and financial care; any families and relationships that have been strained during this time, our Troops and our Missionaries. The list is long, but God is BIG!
Please pray for the following:
Pastor Scott & Meg - for grace to trust God and lead our congregation faithfully and well.
Pastor Jeremy & Rebecca - as they navigate the loss of Jeremy's mom, Jennifer.
Linda Adam's - daughter-in-law's brother Ed - cancer
Karen Alexander (& family) - in the passing of her Mom, Carol
Steve Bottiglieri's father Vincent - heart
The Berryhill's friend Melinda Johnson diagnosed with brain cancer
Kathy & Phil Boswell (Phil - recovery from surgery) health problems & medical concerns
Dave Cahilly - health issues
Mary Emily Cameron - total hearing loss in 1 ear
Connie Cline's longtime friend has cancer/is steps from eternity and needs to get into a relationship with God.
The Cluelow's friend Liz for the return to church, the house, and a part time job.
Coffey's family friend Daniel Bowler recovering from medical procedures
College Students attending Passion Conference- that God would prepare their hearts for what He has in store for them in January at the conference in Atlanta.
Jim Craig - broken collarbone and Parkinson complications
Kristie Crozier's daughter Grace - safe travels as she moves to Colorado
Susan Dallegro - friend Jennifer sick on ventilator and her mother Maryann
The Edwards Family
Maryilyn Ellis's friends Julie and Dorothy both have cancer
Harry Ellis - Blood Pressure
The Imm's Family, friends of Dotti Escuti
Dick, Peggy and Janel Esher
Connie Farling - medical tests, wisdom for the doctors
Charles Ferrara - in rehab
Ken Franck's cousin Regina Gebka - ovarian cancer - recovery from surgery 9/1 and chemo treatments
Pat Gunning's niece Marsha - Leukemia
Carol Harding - home from the hospital
Tina Hemphill - in the passing of her father
James Jungclaus (& family) in the passing of his wife Donna
Klimczak's daughter Kim - hit by a car at high speed - suffered many injuries
Dick McCloy - permanent remission from 6 months of chemo treatments
Mary Ann McCloy - shortness of breath and fatigue, recovery from heart procedure on Nov 4th
Kathy & Gary McGuarn's - daughter Jenny DePaul - continued healing from second surgery
Nicole Meyers - her parents' medical concerns
Dawn Molloy's lifelong friend Ellen - has finally left the hospital/rehab. She is still recovering, and we are requesting your continued prayers. Thank you for your support as we travel this unfamiliar road. Each day is a new day. God is good!
Mondatsos' daughter Anna
Ella Patterson's brother - seizures
Jaime Frost, daughter of Harry & Linda Rameriz - serious health issues
Rameriz's - as they settle into their new home in SC
Sherry Rappe's granddaughters' best friend Francesca - (brain bleed/blood clot) - Praise that she is in Rehab
Kay Shannon's husband's cousin Lynne - in the hospital with cancer and pneumonia
Mark Skrobanek's mom, Carol - testing this week. May God give her clarity for treatment
Joan Stecher's friends Denise Young and Danielle Catling
Joan and Ken Steward's granddaughter Katelyn - continued healing
Ruthmarie Weinberg - Medical tests
Michael Zee
Our Missionaries
Remember, you are loved!
In His Grace,
The FUMC Staff
... to see all people WORSHIP God, CONNECT with His people, and join His MISSION in this world.
Our address is: 201 Dayton Ave, Collingswood, NJ, 08108