Traces of Grace
Volume 49 - March 26, 2021
Sunday Morning Worship
In-Person Worship Service
Our building is back open! If you'd like to join us in person for worship on Sunday morning at 10am, please visit our website to register. If you can't make it in person, we will still be livestreaming the service, which you can view from the link on our website.
Join us for our Palm Sunday service as Pastor Sam continues our series... "Experiencing Jesus" with a message from Mark 11: 1-11 called "The Unexpected Jesus (Part 1)".
The link to access the livestream will be available on our website at fumccollingswood.org, where you'll also be able to view a recording of the service throughout the week.
In-Person Gatherings Have Returned
As of March 14th, we have returned to the Phase 1 guidelines of our church re-opening plan. We look forward to seeing you again in person at Sunday morning services! We will continue to live-stream the service as well, so if you are not yet comfortable in a public setting, we understand and invite you to join us virtually through the website. The building will also be available - on a scheduled basis - for use by various small groups.
For more information regarding the policies/procedures surrounding our re-opening, and to pre-register for a service, please visit the Re-Opening page of our website at fumccollingswood.org/reopening.
Sermon Series - Experiencing Jesus
On the way to the cross, Jesus had a purpose... to touch and change lives. His purpose was not deterred by the many distractions that came His way. We know Jesus didn't have to deal with the pandemic of 2020 or even the challenges 2021 may hold in store. However, what we learn from Jesus is how he kept focused, transforming the people, places and spaces He entered. They were not the same after He passed through.
Join us for this sermon series as we take a look at individuals and groups of people from the Bible who fixed their eyes on Jesus, and as a result were transformed! We hope this series will be an encouragement this Lenten season, to fix our eyes on Jesus… and allow him to enter the spaces and places of our lives just as He did for so many people 2000 years ago.
March 28: "The Unexpected Jesus - Part 1"
April 4: "The Unexpected Jesus - Part 2"
Announcement for "Together In Christ" Sunday School class
The "Together In Christ" Sunday School class will be meeting as a small group starting this Sunday morning. If you have attended these classes before, you are welcome to return! The group will meet in the Parlor at 9am on Sunday mornings through mid-April, at which time another location will be announced.
Job Opportunity
We're still actively seeking an Office Manager (aka Church Secretary). If you know of anyone who has moderate computer skills, good organizational skills, and a heart for Jesus, who might be interested in this paid position, please ask them to contact Carol Doron at the email listed below...
Office Manager for FUMC Collingswood
20 hours/week
Tuesday - Friday
9am - 2pm
If interested, please contact Carol Doron at bcdoron@aol.com
Holy Week Happenings
We are looking forward to celebrating Holy week together this year. More details about the following events will be forthcoming, but we wanted to tell you how grateful we are for your faithfulness to our church family in your prayers, kindness and giving. This has admittedly been a difficult season for so many, including the church, so your faithfulness is deeply appreciated!
Journey Through Holy Week...
Palm Sunday Worship Celebration Service
March 28th - 10am
Message: The Unexpected Jesus (Part 1)
Holy Thursday Service
April 1st - 7pm
Meditating on what Jesus did the night before He went to the cross- ending with Holy Communion.
Good Friday
Registration is now open for the Greater South Jersey Annual Men's Good Friday Event! Register for this free virtual event here: https://gsjgoodfridaybreakfast2021.eventbrite.com
Easter Celebration Worship Service
April 4th - 10am
Message: The Unexpected Jesus (Part 2)
Verse of the Month - March 2021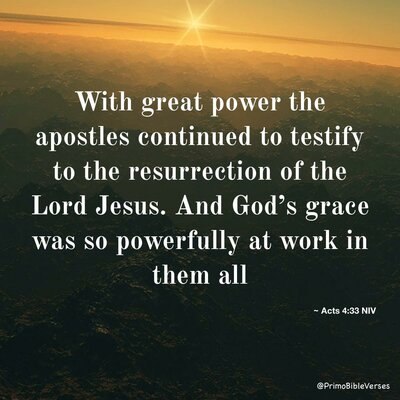 Prayer Requests
Remember, Lent is a great time to spend more focused time with Jesus in prayer. During the Lenten season join us as we set special times aside for prayer, meditation and fasting to God so we might know God's mind intimately, and know His will for our lives, our church, and the future.
We encourage you to continue seeking Him through our daily prayer - challenging everyone to devote at least 15 minutes a day to prayer for God's will.
Our "Prayers on the Porch" are still happening every Monday through Thursday at noon at 638 Park Ave. Feel free to come out and join us if you can!
We also want to continue praying for those affected by the pandemic in so many ways... essential workers, those who are sick, those needing spiritual, emotional and financial care, as well as any families and relationships that have been strained during this time... the list is long, but God is BIG!
Please pray for the following:
Michelle Conover - medical issues
The family of Kathy Sery
Linda Nauha - surgery to receive a hearing implant on March 31st
Mike Malloy - medical challenges
Connie Farling - surgery went well
Preston O'Brien- continuing to heal
Zack Hammond & his mother, Lisa - Zack's grandfather passed away
Elaine Emery's sister, Joyce
Linkin Miller
Joy Evans
Arnie Arnold
Margaret Robinson
Gus & Mary Mondatsos
Joel & Kay Shannon
Sherry Rappe
Jamie Ramirez Frost
Pastor Sam & Lisa
God's provision of a new pastor for FUMC
God's hand upon our country and for all of our leaders
If you have any other prayer concerns or ways we can serve you please let us know. We desire to journey with you.
Remember, you are loved!
In His Grace,
Pastor Sam and the Staff
... to see all people WORSHIP God, CONNECT with His people, and join His MISSION in this world.
Our address is: 201 Dayton Ave, Collingswood, NJ, 08108