Holbrook Camp Meeting
July 10-19
Hello Goshen Family,
I wanted to let you know that I will be assisting in the Holbrook Camp Meeting. I will be preaching:
Saturday, 11th - 11am & 8pm
Monday, 13th - 11am & 8pm
Wednesday, 15th - 11am & 8pm
Friday, 17th - 11am & 8pm
Sunday, 19th - 11am only
All are welcome to attend. They have an open pavilion and space to spread out (or social distance) around the pavilion. Be sure to bring a chair. I will be at Goshen this Sunday, 12th. Rubin Smith will preaching at Goshen Sunday, 19th. God bless!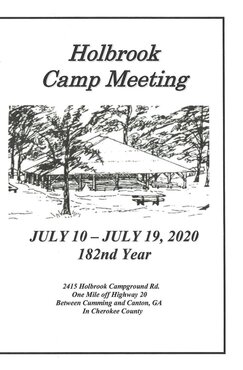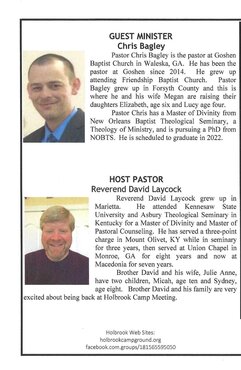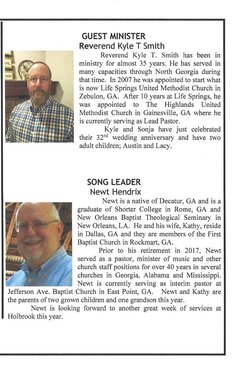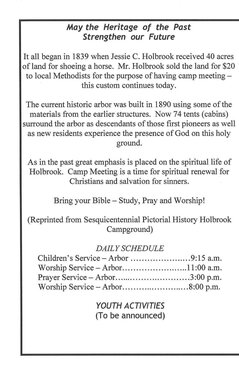 GOSHEN BAPTIST CHURCH
Our address is: 311 Goshen Church Way, Waleska, GA 30183, USA